30. 11. 2012 | Rubriky: Articles,Giant Donut Discs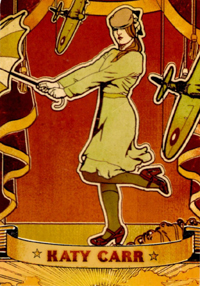 [by Ken Hunt, London] The glories of work-related listening and escaping from the same know no bounds. This month's special deliveries come from Abdulkarim Raas & Kuljit Bhamra, Joan Armatrading, The Fraser Sisters, Katy Carr, Sam Lee, Bert Jansch, Roy Bailey, Sandy Denny, The Owl Service and Miya Masaoka & Joan Jeanrenaud.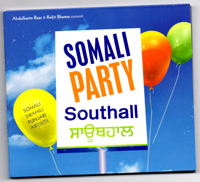 Hobey Hobey Heleyoy – Abdulkarim Raas & Kuljit Bhamra
As befits its main participants' mixture of Somali, Punjabi and Indian expat East African elements, Hobey Hobey Heleyoy ('Come Sing And Dance'), the opening track of one of the albums released in 2012 that has given me the most food for thought, delivers an assortment of Punjabi and Somali elements. It brings together two diaspora cultures – well, two-and-a-half or three – that have settled to the west of London in Southall.
Its completely joyous sound reminds why, of all the limited number of countries I have ever visited, Britain's albeit flawed or blemished multiculturalism continues to inspire me. Southall is Little Punjab meets Little Mogadishu. What it will become is another matter altogether.
The colourful front cover artwork has party images – a few balloons on strings with a background of a blue sky with whispy cloud. Its design could function sadly like some warning avoidance signal. Actually, don't be daunted or put off. Just stick a brown bag over the packaging and rejoice in the music within. Just go with Hobey Hobey Heleyoy. A more detailed appraisal of Somali Party Southall appears in the Winter 2012 issue of Pulse. From Somali Party Southall (Keda KEDCD33, 2012)
Love And Affection – Joan Armatrading
There I was keying minor corrections to an article with the television on and the volume way, way down. Not a top tip, despite the low volume hint, unless you've learned to filter out distractions.
Mariella's Book Show from the 2012 Cheltenham Literary Festival was on. Mariella Frostrup announced that Joan Armatrading was going to sing. In due course she did, picking this fine song to sing solo to her own guitar accompaniment.
Down the years I have not been sedulous about following Armatrading's career. It's been reviewing commissions that have kept me apace with her work – and they have left big gaps in my knowledge of her career's trajectory. This particular version of her well-known songs was one of two live performances on the figurative B-side of a CD single. More Than One Kind of Love and Good Times were the lead, figurative A-side tracks.
Its Love And Affection was recorded at the Hammersmith Odeon on 1 October 1988. It is a band version and the band has a very big sound. It's not my favourite version so just blame Mariella Frostrup and Joan Armatrading and the effect of their voices. From the More Than One Kind of Love single (A&M AMCD 561, 1990)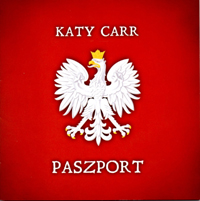 Mała Little Flower/Mała, mały Kwiatuszek – Katy Carr
The London-based songwriter Katy Carr was born in Nottingham (of Sherwood Forest, Robin Hood, Anne Briggs and Roy Harris fame) to a Polish mother and Anglo-Scottish father. She and I met about a decade ago at a Record Collector do in Ealing to the west of London. We spoke a fair bit. At that point she had released either one or two albums or was between Screwing Lies (2001) and Passion Play (2003). Beyond those albums' good lines in erotic themes and dreams, her songs handled the aforementioned subtly, tastefully and naughtily.
Paszport, her fourth album, with its Anglo-Polish and macaronic English and Polish songs, did not soar out of the blue because its Kommander's Car was trailed on Coquette (2009). It was a song that she wrote as a consequence of meeting Kazimierz 'Kazik' Piechowski. He had escaped Auschwitz in 1942 masquerading as a German officer.
Mała Little Flower works beautifully. Mała meaning 'small' acts as a form of emphasis (in a small, small way), works as a macaronic trick and allows a mała/flower rhyme. From Paszport (Deluce Recordings MDL 414, 2012)
More at www.katycarr.com where you will also learn more about Mała Little Flower itself.
A Stitch In Time – Fi Fraser and Jo Freya
This is one of the finest interpretations of a Mike Waterson song that grew legs. Rescued from oblivion by his brother-in-law Martin Carthy, since Mike was rather slapdash about remembering his own songs, happily singing them, then often moving on to another song and completely forgetting what he'd previously composed, this is tale supposedly based on a real-life incident. It is about wife-beating and a wife's revenge.
Frequently I write many, many months in advance of anything appearing in print. Depending on when you read this, this song was or will be an example of that. Fi Fraser and Jo Freya's version of the song was one of those deals. After Carthy the song went on to be covered by Peggy Seeger, Grace Notes, Chumbawamba, Christy Moore, My Prior & The Girls, Lucy Ward and, no doubt, still more interpreters that currently skip my mind. This interpretation is definitely from The Fraser Sisters (No Masters NMCD12, 1998)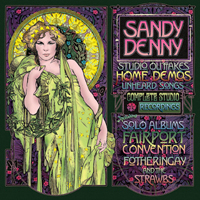 Go Your Own Way My Love – Sandy Denny
Here Sandy Denny records a version of Annie Briggs' song on this 75-track, 4-CD boxed set, itself extracted from the earlier 19-CD boxed set called Sandy Denny (illustrated here), released in 2010 in an edition of 3000 copies. This is the 2012 release. The artwork on both Sandy Denny (2010) and The Notes And The Words (2012) summons a combination of Mucha and Kelley-Mouse.
Anne Briggs was an important influence on Sandy Denny. Denny later wrote the song The Pond And The Stream about her. It was an important relationship for both of them. Denny's performance is pretty faithful to Annie Briggs' own on her Anne Briggs (Topic, 1971). Bert Jansch was one of the first musicians to cover this song helping it to gain wider currency. The pivotal line – and clearly Denny and Jansch recognised this from their delivery and the accentuated tone of their voice – was "I want to die…" From The Notes And The Words – A Collection of Demos And Rarities (Island Records 371 246-9, 2012)
On Yonder Hill – Sam Lee
One continues to follow Sam Lee's progress and development with interest, doesn't one? He is tackling traditional Anglo-Scottish material in a most interesting fashion – nothing arch intended by the use of 'interesting'. This is one of the British tradition's many hare songs. Here though the hare is not a sexual metaphor of the Bonny Black Hare form.
Sam Lee's arrangement strays from what most would consider the traditional with trumpet (Steve Chadwick) and tuned tank drums (Saul Eisenberg). It makes for a most excellent sound from one of the albums of 2012. From Ground of its Own (TNCR001CD, 2012)
Upcoming musical activities from Sam Lee and James McDonald can be read at www.songcollectorscollective.co.uk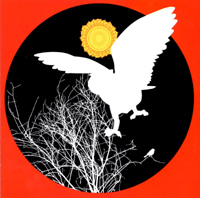 Fine Horseman – The Owl Service
This song was pretty irresistible. It is a song written by Lal Waterson, a voice I miss beyond anything I'm prepared to put on the historical record. That applies to her singing as a member of the Watersons, the Waterdaughters, working with her brother Mike Waterson or her son Oliver Knight. Or Lal just phoning to chitchat about the weather or talk about mutual friends, folk music or recipes.
The Rif Mountain Collective and The Owl Service disbanded in 2012. They were a musical collective I never had the opportunity to listen to, let alone review. This album arrived out of the blue. This is their take on a song that Annie Briggs filched brazenly from under Lal Waterson's nose before Lal had even finished writing it. The Owl Service does it well, keeping close to Lal and Mike Waterson's arrangement on Bright Phoebus (Trailer, 1972).
Stone Tape Recordings is Steven Collins' new endeavour. From Garland Sessions (Stone Tape Recordings STR-002, 2012)
More information at http://www.stonetaperecordings.co.uk/
Old Man's Tale – Roy Bailey
This is a song from the pen of Ian Campbell (1933-2012). It is a sociological document knitting together the yarn of fragmented memories. This very British lattice takes the form of individuals recalling what happened to their families beginning with the Boer War to some point in the late Twentieth Century. There were two Boer Wars which pitted the British Empire against the Afrikaans settlers of South Africa between 1880-1881 and 1899-1902, hence their alternative title of Vryheidsoorloë, meaning 'freedom wars' in Afrikaans. Old Man's Tale takes in the consequences of war, chronicling the Depression, the rise of fascism, the poverty and imperialism boomerangs and the freedom wars, some real, most not that never or only partially deliver what the all-purpose, panacea-promising politicians try to sell them as.
Roy Bailey told me that Ian Campbell had put the song together after talking to people who shared their memories with him. His trick was to take the factual and make it into one family's story. The truth is in the fiction. Accompanying and realising the truth are John Kirkpatrick on squeezy instruments, Martin Simpson on guitar, Donald Grant on fiddle and Andy Steward on bass. Bailey sings with his typical understated passion and intellectual growl. From Below The Radar (Fuse Records (Sheffield) CFCD407, 2009)
More information at http://roybailey.net/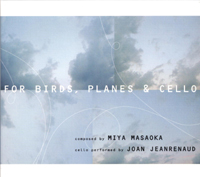 For Birds, Planes & Cello – Miya Masaoka & Joan Jeanrenaud
This 54:25 ambient sound cycle brings together bird song under the flight path in San Diego and the former Kronos Quartet cellist Joan Jeanrenaud. Currents flow through these columns, sometimes deliberate, sometimes subconscious. This falls into the former category.
The field recordings were made by Marcos Fernandes and Miya Masaoka in March 2004 and the piece was premiered that month at the Heathlands Center for the Arts in Sausalito, just north of the San Francisco Bay Bridge. Jeanrenaud's cello draws on the actuality recordings and draws out the timbres from the recordings.
For previous avian-aeronautical-musical connections from the Giant Donut Discs treasury of recorded sound, try Giant Donut Discs' Exhibit A – Singing Nightingales and RAF Bombers from August 2012. From For Birds, Planes & Cello (Solitary B SB-002, 2005)
More information at http://www.miyamasaoka.com

And http://kenhunt.doruzka.com/index.php/giant-donut-discs-%c2%ae-august-2012/

Strolling Down The Highway – Bert Jansch
Bert Jansch died on 5 October 2011. One year on from his death, untold thousands of words have been written about him and his music. This was one of Bert's best known songs. It's a young man's song and reflects a different era, a time when rambling was all in vogue, when a young man could hitch from Edinburgh to London for a gig or from one side of Europe to the other and when it was pretty much safe to do so. It was a song in the Woody Guthrie, Alex Campbell and beat mould, from a time when we were believing hard, from his debut LP recorded by Bill Leader in 1965. A very good young man's song. Alex Campbell sang it as well. From Bert Jansch (Castle CMRCD204, 2001)
Ken Hunt's obituary of Bert Jansch from The Independent of 6 October 2011 can be read at http://www.independent.co.uk/news/obituaries/bert-jansch-guitarist-whose-style-influenced-his-peers-across-five-decades-2366017.html
The copyright of all images lies with the respective photographers, companies and image-makers.