31. 12. 2015 | Rubriky: Articles,Best of Year,Feature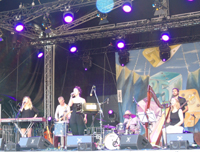 [by Ken Hunt, London] As years go, 2015 was one of the finest. Over and over again it plucked some remarkable rabbits out the magician's hat. It's stuff like that that keeps me keeping on.
A note on the process when it comes to these decisions. Part of it is to do with whittling. Some 'holding entries' logged were gone by the end of the year. Some albums remain here because even though they did not necessarily overwhelm, in the long run they stayed on the play list. An example might be Los Lobos' Gates of Gold. In their canon it may be a "a fair to middling album" (according to my fRoots review) but I played it so much without making that special connection with the majority of its tracks.
The festival season brought further discoveries, consolidations and winnowings. It is no coincidence that live performances outnumber all the other entries combined. A special year for music.
2015 also brought a number of deaths in music circles that affected me. To name but a significant few, these included J P Bean (author of Singing From The Floor: A History Of British Folk Clubs), Bill Keith, Sabri Khan, John Renbourn, Bruce Rowland, Christof Stählin and Andy M. Stewart. Thankfully it was the year in which the fewest really close musician friends died in several years. Lemmy's death reminded me of interviewing Steve Reich slightly confused by being in the same hotel as a whole lotta Motörhead fans.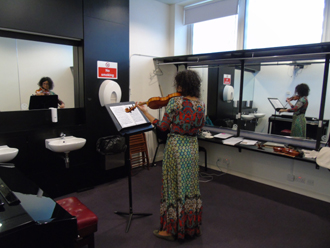 New releases
The Casey Sisters / Sibling Rivalry / Old Bridge Music
Eviyan / Nayive / Animal Music
Archie Fisher / A Silent Song Greentrax
Ghazalaw / Ghazalaw / Marvels of the Universe
Rhiannon Giddens / Tomorrow Is My Turn / Nonesuch
Jahnavi Harrison / Like A River To The Sea / Mantrology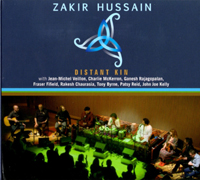 Zakir Hussain / Distant Kin / Moment
Los Lobos / Gates of Gold / Proper
Mahsa Vahdat / Traces of An Old Vineyard / Kirkelig Kulturverksted
Plainsong [Iain Matthews • Andy Roberts • Mark Griffiths] Reinventing Richard / Fledg'ling
Emily Portman / Coracle / Furrow
Tom Russell / The Rose of Roscrae – A Ballad of the West / Proper
Buffy Sainte Marie / Power In The Blood / True North Records
Simpson • Cutting • Kerr / Murmurs / Topic
Jyotsna Srikanth / Bangalore Dreams / Theme Music
Stick In The Wheel / From Here / From Here
Richard Thompson / Still / Proper
Steve Tilston / Truth To Tell / Hubris
Trembling Bells / The Sovereign Self / Tin Angel Records
Tritonus / urbanus / Zytglogge
Marry Waterson and David A. Jaycock / Two Wolves / One Little Indian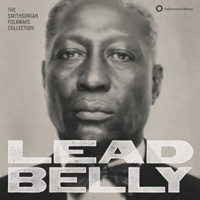 Historic releases, reissues and anthologies
Bob and Ron Copper / Traditional Songs from Rottingdean / Fledg'ling
Bonnie Dobson / She's Like A Swallow and Other Folk Songs / Big Beat
Incredible String Band / Wee Tam & The Big Huge / BGO
Kronos Quartet / One Earth, One People, One Love – Kronos Plays Terry Riley / Nonesuch
Lead Belly / The Smithsonian Folkways Collection / Smithsonian Folkways
John Renbourn / The Attic Tapes / Riverboat
Buffy Sainte Marie / Many A Mile / Ace/Vanguard Masters
Various / Don't Panic! We're from Poland (promotional CD) / dontpanic.culture.pl
Various / Rudolstadt 2015 / heideck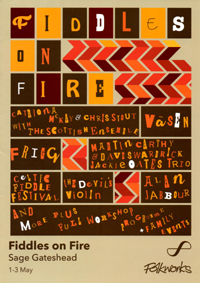 Events of 2015
Martin Simpson / Kings Place, London, 20 February 2015
Ashok Pathak • Ravikiran & Shashank (Shashank Subramanyam) • Nishat Khan Journée Inde – Fête de Holi ('India Journey – Festival of Holi') / Théâtre de la Ville, Paris / 22 March 2015
Iva Bittová / Fiddles on Fire, The Sage, Gateshead / 3 May 2015
Peggy Seeger with Calum MacColl & Neill MacColl / The Stables, Waverdon, Milton Keynes / 10 June 2015
Emily Portman Trio / Riverhouse Arts Centre, Walton-on-Thames, Surrey / 21 June 2015
Simpson, Cutting & Kerr / The Stables, Wavendon, Milton Keynes / 23 June 2015
9Bach / TFF Rudolstadt, Heidecksburg / 3 July 2015
Rojda Şenses / TFF Rudolstadt, Heidecksburg / 3 July 2015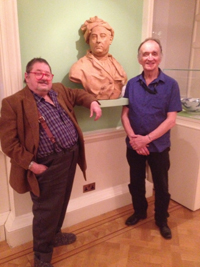 Rhiannon Giddens / TFF Rudolstadt, Große Bühne, Heinepark / 3 July 2015
Trollmusikken (Silje Hegg, Geir Egil Larsen, Ingvild Lie and Tom Willy Rustad) / TFF Rudolstadt, Neumarkt / 5 July 2015
Peppe Voltarelli Band / Jazz Dock, Prague / 6 July 2015
Bahauddin Dagar – Morning Bliss / Darbar Festival, The Front Row at Queen Elizabeth Hall, Southbank, London / 20 September 2015
Martin Carthy & Dave Swarbrick / Folk at the Foundling, The Foundling Museum, London / 9 October 2015
Emily Portman Sextet / Folk at the Foundling, The Foundling Museum, London / 6 November 2015
Blood & Roses: The Songs of Ewan MacColl / Barbican, London / 9 November 2015
David Dorůžka Trio / Jazz Dock, Prague / 16 November 2015
Iva Bittová a PKP [Iva Bittová and the Prague Philharmonia] / Forum Karlín, Prague / 17 November 2015
Marry Waterson and David A. Jaycock / Green Note, London / 26 November 2015
Come Together with Barb Jungr & John McDaniel / Studio, St. James Theatre, London / 27 November 2015
Herzberg60 – André Herzberg, Pankow and others / Kesselhaus, Berlin / 28 December 2015
Past music projects that returned to haunt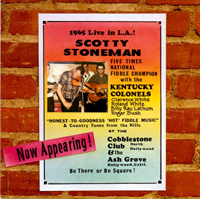 Ornette Coleman / Dancing In Your Head Verve/A&M
k d lang and the BBC Concert Orchestra / Live In London / Universal
Kronos Quartet with Asha Bhosle / You've Stolen My Heart / Nonesuch
Kronos Quartet and Terry Riley / Requiem For Adam / Nonesuch
Scotty Stoneman with the Kentucky Colonels / Live in L.A. / Sierra/Rural Rhythm Records
Grateful Dead / Workingman's Dead / Warner Brothers
The image at top of 9Bach at TFF Rudolstadt is © Santosh Hunt/Swing 51 Archives. The images of Iva Bittová rehearsing before Fiddles on Fire and Carthy, Swarbrick & Handel coming down after their Foundling gig are © Ken Hunt/Swing 51 Archives. Otherwise the images are © their image-makers, photographers and designers.
In memory of Fred McCormick (18 November 1946-15 November 2015)