9. 1. 2020 | Rubriky: Articles,Best of Year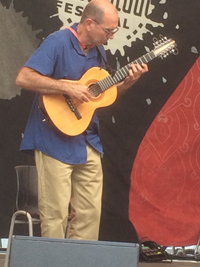 [by Ken Hunt, London] Another year of writing, though ever fewer outlets didn't bother me unduly. 2019 still meant masses of musical discoveries, reaffirmations and new historic explorations. The last quarter of the year turned golden with the prospect of concentrating more or less exclusively on the approved Martin Carthy biography Prince Heathen in 2020. I returned to Venice to work on the book in the spring of the year and managed to pick up a little Italian and vèneto in side-moments.
2019 saw me once again writing, reading and researching at U Zavěšenýho Kafe ('At the Hanging Coffee') in Prague. This July's visits (with the Rudolstadt Festival as the sandwich filler in the middle) coincided with the birth of Franz Kafka (1883-1924) and I went prepared. I was not prepared, however, for the phenomenal bilingual Czech/German Čechy Sasko/Böhmen Sachsen ('Bohemia Saxony') art exhibition at the nearby National Gallery Prague, Sternberg Palais across from the castle. I finished Jeremy Adler's Kafka (Penguin, 2001) there, now pretty familiar with Prague compared to not knowing the city at all when I devoured most of Kafka's works in German in Schleswig-Holstein in the early 1970s. I had started re-reading Die Verwandlung only for it to be set aside to read the Čechy Sasko/Böhmen Sachsen exhibition book, flipping between its German and Czech text.
When the year began I had no conscious memory of ever hearing – or needing – words like prorogation and prorogue or spaff. No matter the outcome of Brexit and the general election of 2019, I shall remain proudly mongrel European till the end of my days.
Two years now into tweeting mainly about music, the arts and the natural world. Catch up and follow, if you fancy: @KenHunt01
New releases aka Playlist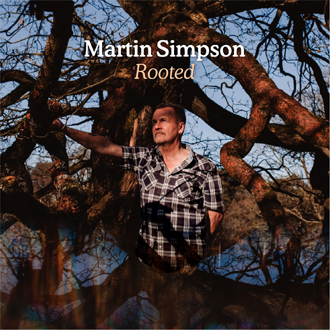 Jan Kučera/Epoque Quartet / [same] / Radioservis
Laurie Anderson Tenzin Choegyal Jesse Paris Smith / Songs from the Bardo / Smithsonian Folkways Recordings
Iva Bittová Paolo Angell / Sul Filo / ReR MEGACORP/Morphius Records
Kapela Brodów / Polski, Polonez, Chodzony / www.fundacjamemo.pl
Eliza Carthy / Restitute / originally a 1500-copy release on own label www.eliza-carthy.com later Topic
Josienne Clarke / In All Weather / Rough Trade
Rhiannon Giddens with Francesco Turisi / There Is No Other / Nonesuch
Bruce Hornsby / Absolute Zero / Zappo
Kayhan Kalhor Rembrandt Frerichs Tony Overwater Vinsent Planjer / It's Still Autumn / Kepera Records
Kronos Quartet & Terry Riley /Sun Rings / Nonesuch
Lankum / The Livelong Day / Rough Trade Records
Amira Medunjanin & Trondheimsolistene / Ascending / Croatia Records
Ralph McTell / Hill of Beans / Leola Music
'Let Nature Sing' / RSPB
Mozaik with Chrysoula Kechagloglou / The Long and the Short of It / Own Label (www.andyirvine.com)
Novotny Yasinski Tichý / Jazz Gypsy N Tango /
Johnny Óg Connolly / Fear Inis Bearachain / Cló Iar-Chonnacht
Lisa O'Neill / The Wren, The Wren / River Lea
Martin Simpson / Rooted / Topic Records
June Tabor & Oysterband / Fire & Fleet – A Tour Memento / Running Man
Trio Dhoore / August / TRAD Records
Marry Waterson & Emily Barker / A Window to Other Ways / One Little Indian
James Yorkston / The Route to the Harmonium / Domino
Historic releases, reissues and anthologies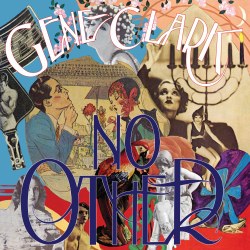 Gene Clark / No Other – Limited Deluxe / 4AD
Grateful Dead / Aoxomoxoa 50th Anniversary Deluxe Edition / Rhino
Grateful Dead / Dave's Picks Vol. 30 Fillmore East 1/2/70 / Grateful Dead Productions
Grateful Dead / Dave's Picks Vol. 32 The Spectrum, Philadelphia 3/24/73 / Grateful Dead Productions
Andy Irvine / Old Dog Long Road Vol. 1 / Own Label (www.andyirvine.com)
Christy Moore / Magic Nights / Sony Music (Ireland)
June Tabor / Airs and Graces / Topic
John Tams / The Reckoning / Topic
Various / Music from Turkey / Caprice Records
Various / Rudolstadt Festival 2019 / Heideck
Various / Strings That Nimble Leap / Fylde/Fellside
Hedy West / Untitled / Fledg'ling
Events of 2019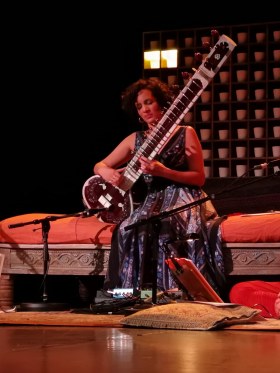 A very good year for the roses, golden raspberries and live music. As in years past, these are listed in chronological order. These are the ones that stood out both for the music and also for planting seeds of thought.
Eliza Carthy / Cecil Sharp House, London / 14 February  2019
Live Dead '69 / Under The Bridge, London / 29 March 2019
Marry Waterson & Emily Barker / Hall One, Kings Place, London / 4 April 2019
Olivia Chaney / Cecil Sharp House, London / 7 March 2019
Plays the Ray Davis Songbook / Ben Crosland Quintet / 606 Club, Chelsea / 23 April 2019
John Kirkpatrick / TwickFolk, The Cabbage Patch / Twickenham / 28 April 2019
Kapela Brodów / Ethno Port Poznań, Castle Courtyard / 14 June 2019
Lankum / Ethno Port Poznań, Castle Courtyard / 16 June 2019
Gaizca Project / Rudolstadt Festival, Heidecksburg / 5 July 2019
A Tribute To Márkos Vamvakáris / Rudolstadt Festival, Heidecksburg / 5 July 2019
Ivan Vilela / Rudolstadt Festival, Neumarkt / 6 July 2019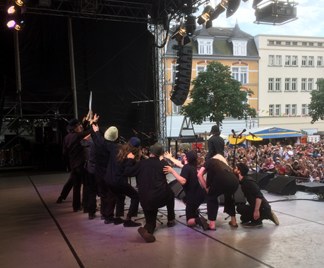 Spooky Men's Chorale / Markt, Rudolstadt Festival / 6 July 2019
Café Charbons / Tanzzelt, Heinepark, Rudolstadt Festival / 7 July 2019
Čechy Sasko/Böhmen Sachsen ('Bohemia Saxony') art exhibition / National Gallery Prague, Sternberg Palais / July 2019
Sight Machine / Kronos Quartet & Trevor Paglen / Barbican Centre / 11 July 2019
Richard Thompson and Guests / 70th Birthday Concert, Royal Albert Hall / 30 September 2019
Kala Ramnath / Darbar Festival, Minton Hall, Barbican, London / 19 October 2019
Read more → www.pulseconnects.com/tabla-grooves-and-kala-ramnath-darbar-festival
Len Graham / Return To London Town Festival, Musical Traditions Club, The King & Queen, London / 25 October 2019
Bruce Hornsby / O2 Shepherds Bush Empire, London / 3 November 2019
Oysterband and June Tabor / Union Chapel, London / 14 November 2019
Martin Simpson / Cecil Sharp House, London / 30 November 2019
Purcell Sessions / Anoushka Shankar / Purcell Room, Southbank, London / 4 December 2019 Read more → www.pulseconnects.com/purcell-sessions-anoushka-shankar
Ralph McTell / Royal Festival Hall, London / 13 December 2019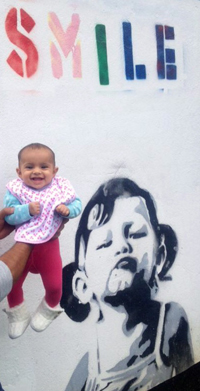 A baker's dozen of past music projects, released before 2019, either newly introduced journeys of exploration or ones which returned to inspire in the course of writing this year.
Why thirteen albums is very simple. A healthy annual musical diet, just like what we stick in our stomachs, should be varied, full of fibre and seasonal
Sara Cleveland / Ballads & Songs of the Upper Hudson Valley / Folk Legacy, 1966
Phil & June Colclough / Players from a Drama / Celtic Music, 1991
Peter J. Conlon / The Genius of Peter Conlon / OldTime Records, 2012
Lowell George / Thanks I'll Eat It Here / Friday Music, 2014
Len Graham / In Full Flight / 2008 www.storyandsong.com
The Kinks / Something Else By The Kinks /Sanctuary, 2011
Andrew Manze and Royal Philharmonic Orchestra / Vaughan Williams Symphony No. 5 and Symphony No. 6 / Onyx, 2018
Ökrös / Bonchida, Háromszor / Bonchida, Times Three / ABT, 1998
Karine Polwart / Laws of Motion / Hudson Records, 2018
Anoushka Shankar / Land Of Gold / Deutsche Grammophon, 2016
Škampa Quartet / Václav Kaprál, String Quartet in C minor; Vítězslava Kaprálová, String Quartet op.8; Bohuslav Martinů, String Quartet no.5 / Český rozhlas, 2012
Various / East Anglia Sings / Snatch'd From Oblivion Records / undated
James Yorkston / When The Haar Rolls In / Domino, 2008
Martin Simpson image is © Elly Lucus/Topic Records and Gene Clark image courtesy of Rich Walker in 4AD's press office. Plotting the trials and tribs of the People's Republic of Hounslow's very own Banksy 'Smile' skipped; here is the 2013 shot in happier times for the much degraded Banksy (plus my granddaughter is now six years old) © Ken Hunt/Swing 51 Archives. Ivan Vilela and the Spookies © Ken Hunt/Swing 51 Archives and Anoushka Shankar image © Santosh Hunt/Swing 51 Archives.