1. 1. 2022 | Rubriky: Articles,Best of Year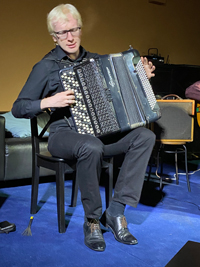 [by Ken Hunt, London] Another strange year spent thinking, living, breathing and writing about Martin Carthy and his approved biography, Prince Heathen. All I shall say on the subject is to say that Alan Garner's Treacle Walker came out in October 2021. He crams into 150-some pages a lifetime of writing and many years of ideas and imagination. It took Alan a fair few years to write it and it was worth the wait. (A link to my Swing 51 interview Alan Garner: Read more ) A quote of his in the FTWeekend Magazine of 18/19 December 2021 caught my eye and imagination and will be in Prince Heathen and will serve to explain much. I hope. Enough about Prince Heathen.
In part this Best of 2021 reflects reviewing commissions from RnR and Jazzwise. Incidentally, for over ten years I have written a political music column called RPM in RnR; each issue homes in one piece of music ranging from the Plastic People of the Universe, Woody Guthrie and the Kronos Quartet  to Robert Burns, Joe Strummer & The Mescaleros and Bonnie Dobson. As I have for over twenty years I have been adding new musical entries to the Oxford Dictionary of National Biography. The Dictionary of National Biography is Britain's standard work of reference on notable figures who have coloured British history and culture. Its first edition was published in 1885. I joined the team for the Millennium edition and have now added more new folk music-related entries than any individual contributor in its entire history. I'd love to tell you the next ones I've written for 2022 but that is the way it works. https://www.oxforddnb.com/
Little of the 2021 assembly may on the face of it look as if it has anything to do with Martin's biography. Much of it doesn't: much of it does.
A total highlight of 2021 was seeing Tom Constanten perform with Live Dead '69. Tom is now the longest postal correspondent of my life. In 2022 we breach our fifth decade of sending postcards, letters and those flimsy blue things, aerogrammes to each other. What with Coronavirus test results coming back and all that jazz, Tom and I only squeezed in 90 minutes sequestered alone to talk. Oh boy! Isn't mortality amazing!
This Best of… was, as always, written and added to over the course of the year.  The final stages of this 2021 appraisal were written to the accompaniment of the Grateful Dead's Cornell 5/8/77 (2017) and Melody Gardot's My One And Only Thrill (2009). On the cover of which a sticker says, "The Holy Grail of Dead shows". Especially, compact disc 3. Still blows me away years after reviewing it in Jazzwise. Play it.
Before you read on, a tip. Boys and girls, do remember when you shower to come out with three good ideas and do remember get them down real quick before they dry.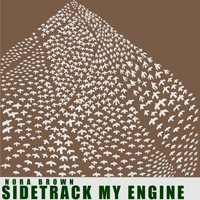 New releases aka Playlist
Angrusori / Live at Tou / Hudson Records
Bellowhead / Reassembled / Hudson Records ↑
Iva Bittová / Pro Radost // For Joy / Indies
Norman Blake / Day By Day / Smithsonian Folkways
Nora Brown / Sidetrack My Engine / https://jalopyrecords.bandcamp.com/
Peter Case / The Midnight Broadcast / Bandaloop Records
Dose Hermanos [Bob Bralove and Tom Constanten] / Persistence of Memory / Blotter Brothers Publishing
Samantha Ege / Fantasie Negre – The Piano Music of Florence Price / Lorelt
Ian King / Inebriate of Air – Songs for Emily – / http://fledglingrecords.co.uk/
Mec Yek / Taisa / Choux de Bruxelles / https://choux.net/mecyek
Scarlett O' & Jurgen Ehle / Selbst die Sintflut / Dauert nicht ewig – Helene Weigel und Bertolt Brecht in Buckow / https://www.scarlett-o.de/sinneswandel/electrocadero/
Polly Paulusma / Invisible Music – Folk Songs That Influenced Angela Carter / http://www.olirecords.com
Romanovska, Tichý, Hrubý & Blaziková / Jsem Navždy Jedním Z Nás / I Am One of Us Forever / https://www.hevhetia.com/
Peggy Seeger / First Farewell / https://www.redgrapemusic.com/
Spiers & Boden / Fallow Ground / Hudson ↑
Jon Wilks / Up The Cut / Jon Wilks Bandcamp
Historic releases, reissues and anthologies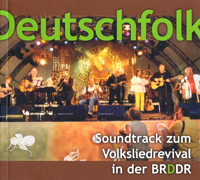 Chris Barber / A Trailblazer's Legacy /  https://www.lastmusic.co.uk/
Mimi Farina with Lowell Levinger / Live in Germany / http://www.breadandroses.org /
Various / Hamish Henderson Tribute Vol. 2 – Ballad of the Banffies / https://www.greentrax.com/ /
Ashley Hutchings / An Hour with Cecil Sharp & Ashley Hutchings / Talking Elephant Records
Andy Irvine / Old Dog Long Road Vol. 2 1961–2015 / http://www.andyirvine.com
Ali Akbar Khan / That Which Colors The Mind / Bear's Sonic Journals https://owsleystanleyfoundation.org/
Christy Moore / The Early Years – 1969-81 / Tara Music  https://www.overdraftrecords.co.uk/label/tara-music-division-of-universal-music-ireland/https://www.overdraftrecords.co.uk/label/tara-music-division-of-universal-music-ireland/
Joseph Spence / Encore: Unheard Recordings of Bahamian Guitar and Singing / Smithsonian Folkways ↑
Rod Stradling / Treacle & Bread / http://ghostsfromthebasement.bandcamp.com
Various / Deutschfolk: Soundtrack zum Volksliedrevival in der BR[D]DR / NoEthno
Various / Roy Bailey Remembered / Towersey Festival
Various / The Electric Muse Revisited / https://www.gooddeedsmusic.com/
Various / The Village Out West – The Lost Tapes of Alan Oakes / Smithsonian Folkways ↑
Various / Working River – Songs and Music of the Thames / Folkfree Recordings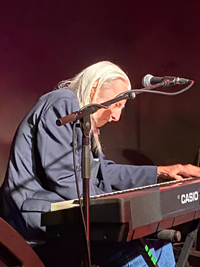 Events of 2021
Once again Covid-19 reduced a healthy diet of live music to starvation rations. Squeezed in four concerts stood out musically and/or for planting seeds of thought.
Love Letters, Anoushka Shankar / Royal Festival Hall, London / 30 May 2021
Read more
Eddi Reader / Kings Place, London / 1 October 2021 Read more
Paul Novotný Trio / Ta Kavárna, Na Topolce, Praha 4 / 6 October 2021
Live Dead '69 / Under The Bridge, London / 12 November 2021
If you'd like to visit a bunch of Ken Hunt's reviews in Pulse pop along to:
Films of 2021
Nature abhors a vacuum and film and television filled part of stimulus void left by the poverty of live concerts. Nine outstanding films that left the greatest marks during 2021 were… [Sound of envelope being opened]
Wayne Blair / Top End Wedding / 2019
Pippa Ehrlich and James Reed / My Octopus Teacher / 2020
Marleen Gorris / Within the Whirlwind/Stalin – Reign of Terror / 2009/2018
Byron Howard and Jared Bush / Encanto /2021
Mimi Leder / On the Basis of Sex / 2018
Gillies MacKinnon / The Last Bus / 2021
Alan Rickman (director) / A Little Chaos / 2014
Jessica Swale(director) / Summerland / 2020
Chloé Zhao (director) / Nomadland / 2020
A baker's dozen of past music projects released before 2021 whether newly discovered or revisited ones which returned to inspire over the course of the writing year.
Breghde Chaimbeul / The Reeling / River Lea, 2019
Chieftains / 4 / Claddagh, 1973
Paul & Liz Davenport / Spring Tide Rising / Hallamshire Traditions, 2011
Jerry Garcia / Jerry on Jerry – The Unpublished Jerry Garcia Interviews / Hachette, 2015
Grateful Dead / Cornell 5/8/77 / Rhino, 2017
Jablkoň / Devátá Vlna ('Ninth Wave') / Panton 1988, expanded edition Supraphon, 2003
Udo Lindenberg / Live aus der Hotel Atlantic – Unplugged / Warner Music Group, 2011 https://www.udo-lindenberg.de
Mighty Baby / At A Point Between Fate and Destiny – The Complete Recordings / Grapefruit 2019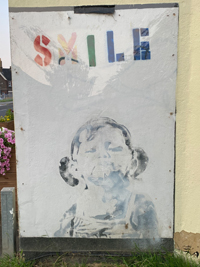 Paul Novotný, Aliaksandr Yasinski and Petr Tichý /Jazz Gypsy N Tango / 2019 www.paulnovotny.eu
Peggy Seeger / Live Nelson, New Zealand / 2012
Various / The Real Bahamas in Music and Song / Polydor Special, 1969
Various / World Library of Folk and Primitive Music, Volume V: Yugoslavia / Rounder, 1999
The Watersons / Mighty River of Song / Topic, 2003
Hedy West / Serves 'Em Fine / Fontana, 1967
Small print
The topmost image is of Aliaksandr Yasinski playing a Jupiter bayan (thanks to my occasional song collaborator Jürgen Ehle for transliterating and identifying the model) and Tom Constanten playing the Casio. © Ken Hunt/Swing 51 Archives.
How the People's Republic of Hounslow appreciates art is distilled into Hounslow's one and only Banksy. This much degraded 'Smile' is on the wall of what became a Dosa joint in 2021. It once was a very average railway pub, meaning it was opposite the station and was handy for sheltering in from foul weather got. The very distressed Smile 2021 is from summer 2021. © Ken Hunt/Swing 51 Archives.