13. 5. 2009 | Rubriky: Articles,Lives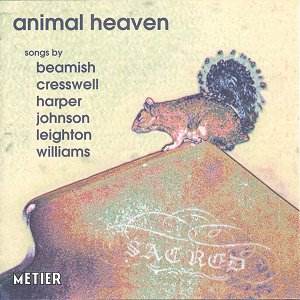 [by Ken Hunt, London] The Scots composer and musicologist David Johnson died on 30 March 2009 at the age of 66. Born David Charles Johnson in Edinburgh on 27 October 1942, his focus both as a composer and a musicologist was profoundly shaped by Scottishness.
Over the course of his life he composed over 50 works, amongst them five operas. Two of them were inspired by so-called Border ballads, namely his All There Was Between Them (1969) and Thomas the Rhymer (1976). Others drew on other Scottish elements including Music For Hallowe'en (1960) and Piobaireachd (1976) – piobaireachd is the traditional pipe music of the Highlands of Scotland also known as Ceňl Mňr -, both works for solo recorder. Literary influences also informed his composing. The Mortal Memory drew on Robert Burns while God, Man and the Animals (1983-88) for soprano, cello, harpsichord and recorder took Die Lebensdauer (Lifespan) from the fairytales of the Brothers Grimm as its text and starting point. This last work is one of the compositions on Animal Heaven (Metier MSV CD92036, 2001) alongside ones by, amongst others, Sally Beamish, Lyell Cresswell and Kenneth Leighton.
His musicological writings included Music and Society in Lowland Scotland in the Eighteenth Century (1972) and Scottish Fiddle Music in the Eighteenth Century (1984).