25. 8. 2009 | Rubriky: Articles,Lives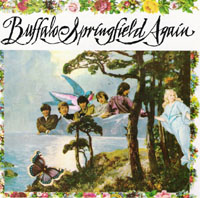 [by Ken Hunt, London] Neil Young once stated, "The great Canadian dream is to get out." It was certainly what three fifths of Buffalo Springfield did when they joined the California-based rock group's US contingent, Stephen Stills and Richie Furay. In 1966 Young and Bruce Palmer – the band's original bassist – had headed south in a 1953 Pontiac hearse with Ontario plates. Minds set on forming a rock group and already working up Young's Nowadays Clancy Can't Even Sing, Furay and Stills famously spotted the Canadians driving in the opposite direction on Sunset Boulevard. (Stills had already met Young in Thunder Bay, Ontario and had been taken.) Furay executed some nifty pursuit-chase driving and caught up with them before they hit the highway to head home. Four fifths of Buffalo Springfield were in place.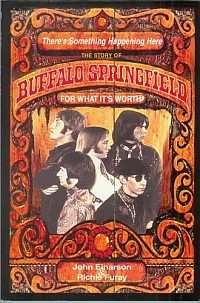 Dewey Martin completed the line-up in April 1966. It was widely believed he was American too. In fact he had been born Walter Milton Dewayne Midkiff in Chesterfield, Ontario on 30 September 1940 – 'Dewey' was a longstanding nickname and Midkiff was a mouthful – and grew up in Ottawa. He had already embraced the Great Canadian Dream and emigrated to the States. After US national service, he fetched up in Nashville at the beginning of the 1960s. He strove to break into its country scene, drumming on sessions and in touring bands. By 1963 he was playing with Faron Young and when the tour got to Los Angeles he liked the place so much he stayed. On the West Coast he played with Sir Raleigh and the Coupons (another of those bogus British Invasion groups), The Sons of Adam, the Modern Folk Quartet, the Standells and the Dillards.
Buffalo Springfield were pretty volatile. They landed an engagement as the temporary house band at the Whisky a Go Go on Sunset Strip. Yet when they performed at the 1967 Monterey Pop Festival, Young was not on stage. Stills and Young continually vied for supremo status – and made no real effort to contribute to the band's biography, For What It's Worth: The Story of Buffalo Springfield. At one point Martin beat off a coup to be replaced and there were factions and fractiousness from very soon after the band's founding.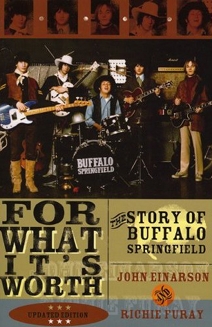 Buffalo Springfield (1966) and Buffalo Springfield (1967) – originally with the working title Stampede – were the only true albums released during their lifespan. By May 1968 they had imploded and Last Time Around (1968) was a sellotaped-together, contractual obligation affair.
The 4-CD boxed set Buffalo Springfield (2001) contained much good stuff but failed to live up to expectations or hopes. It lacked all trace of what had come down by repute and word-of-mouth as their forte: fiery live exchanges and stage jamming. It may count as one of the lamest box sets ever released. It failed to deliver, hence its popularity in second-hand record shops.
Despite post-Springfield forays with, for example, Dewey Martin's Medicine Ball and various Buffalo Springfield spin-offs and tribute bands, Martin set music aside for a livelihood as car mechanic. A Buffalo Springfield reunion involving the original quintet collapsed and Palmer's death in 2004 put the seal on that hoped-for project.
Dewey Martin died in Van Nuys, California on 31 January 2009.
Further reading: John Einarson and Richie Furay's For What It's Worth: The Story of Buffalo Springfield (1997, revised 2004)