27. 2. 2013 | Rubriky: Articles, Giant Donut Discs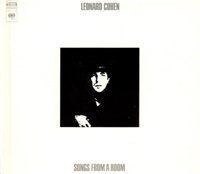 [by Ken Hunt, London] Another month filled with a musical diet of work-related listening with a smidgeon of lateral listening ideas and needs, preparation for future writings.
Happiness Is Drumming - Diga Rhythm Band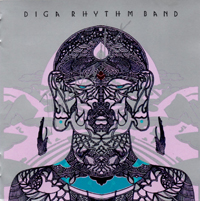 February's entire listening could easily have tilted into a rhythmic extravaganza. A great deal of related listening was done while writing an article about Pandit Kamalesh Maitra and wallowing in the beauty of tabla tarang.
This particular performance is an instrumental, wordless version of a song that the Grateful Dead made into Fire On The Mountain. From Diga Rhythm Band (Rykodisc RCD 10101, 1988)
Raga Charukeshi- Kamalesh Maitra
This live recording was made at the Haus der Kulturen der Welt (House of the Cultures of the World) on John-Foster-Dulles Allee in Berlin on 5 November 1993. On a visit to that arts centre's shop, this album just sat winking at me from the music rack. Kamalesh Maitra (1924-2005) was a master musician. It is no disservice to either him or the man who employed him at critical stages in his development to say that he came out of the Uday Shankar school of playing.
Uday Shankar was one of the people who wrenched Indian dance and Indian music into the Twentieth century. He painted the backdrops against which many trained musicians learned to deliver traditional music in a new age for people with no grounding or appreciation of traditional styles of dance or music. A Bengali classical item might be programmed one away from a Rajasthani folk dance or melody. That slightly pan-Indian approach wasn't taboo. Yet many would have believed it was athwart approved ways. This is an adopted South Indian ragam performed in the northern manner on tuned percussion in a melodic style. Kamalesh Maitra was phenomenal.
This was listening material while writing an article about Kamalesh Maitra and the tabla tarang - 'wave of tabla' - for the Spring 2013 issue of Pulse. From Tarang (Kamalesh Productions CD 9802, 1998)
Rusty - The Bonzo Dog Band
This hommage - a Frenchification any Bonzo Dog-ist would delight in pronouncing - to this song's eponymous hero first appeared on Let's Make Up And Be Friendly - never waste a pun - which was the Bonzos' reunion/last throes. That album forms a substantial part of their retrospective collection Cornology on the album known as Dog Ends (dittoly punning). Enough of history.
Listening to this again was brought on by belatedly discovering that their guitarist Anthony White, known as Bubbles, truncated to Bubs, had died on 19 January 2013 in Coventry. A send-off from Coventry is something few would wish - being sent to Coventry is bad enough. One is reminded of Dave Swarbrick waking up to learn of his obituary in the Daily Telegraph and his quip - pretty good for a dead man - that "It's not the first time I've died in Coventry."
Lest this appear a gratuitous name-dropping or simply Telegraph-baiting, it was Swarbrick, one of musicians in Stinkfoot at the Bloomsbury Theatre in London - one of Viv Stanshall's later stage scampers - who introduced me to the Blessed St. Viv. Swarb had vanished before the sweat of our handshake - Stanshall's and mine - had had a chance to evaporate. Enough of perspiration.
Fabbo CD booklet notes from Brian Hogg. From Cornology (EMI 0777 7995952 5/CD DOG 1, 1992)
And not forgetting Neil Innes of the Bonzos: http://www.neilinnes.org/bonzo.htm
In the spirit of the Bonzos, please remember the annual festival of the beloved Father Ted: http://www.tedfest.org/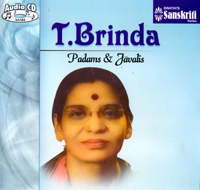 Yār Pōi in rāgam Tōdi - T. Brinda
The South Indian classical vocalist T. Brinda is perhaps best known for her pupils such as the vocalist Aruna Sairam and the chitravina (or gottuvadyam) maestro Chitravina Ravikiran. That was recommendation enough to explore her recorded artistry. The search was not easy. This is one of several volumes of T. Brinda's recorded legacy that eventually came to light on the internet.
This particular piece is a padam. The form is pretty austere. It is quite unlike most Karnatic performances that you will ever listen to. The first time I consciously can recall hearing the form in was on Aruna Sairam's Inde du Sud: Padam, le Chant de Tanjore/South India: Padam, Tanjore Style of Singing (Ocora, 2000, reissued 2007). Padams are a form perfected in the Seventeenth Century CE by Kshetragna and are rather like slowed down kritis.
This music is back-listening after delivering an article about Chitravina Ravikiran and the chitravina for the Winter 2012 issue of Pulse. It's a hangover of the recommendable kind. From Padams & Javalis (Swati Soft Solutions SA385, 2008)
Wooly Bully - Ry Cooder
A choice from a review in progress for fRoots. You review five, bordering on five-and-a-half hours of music at a trot and you may well have the expression 'review in progress' ringing round your head. That was then reinforced by watching the film Made In Degenham in which the original film.
Ry Cooder's performance is from his 4 February 2011 performance at the Freight & Salvage Coffeehouse in Berkeley, CA. It was the first of three nights celebrating the 50th anniversary of Arhoolie Records - one of the great, great labels when it came to firing people's imaginations and opening their heads.
It's a crowd-pleaser, the sort of morsel that David Lindley, a long-time Cooder cohort, made his own after Sam The Sham And The Pharaohs had done with the song. From They All Played For Us (Arhoolie CD 540, 2012)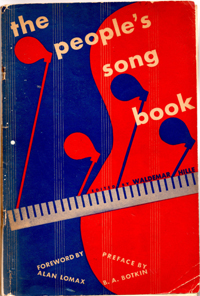 The Partisan - Leonard Cohen
If not from the Sham ridiculous to the sublime, then to the political. This particular choice is a huge conflation of singer and song identities. It is a song that Cohen learned from a songbook on his second LP. It was one of the songs in The People's Song Book (Boni and Gaer, New York, 1948), one of the primary texts in the blossoming of the North American political song movement.
One of the reasons for this choice of song was reading Sylvie Simmons' I'm Your Man - The Life of Leonard Cohen (Jonathan Cape, London, 2012) for review. She adds an anecdote about producer Bob Johnston sloping off at one point in the recording sessions, only to reappear with the French-sounding vocalists and accordion section in the can. Cohen was impressed. It turned out that Johnston had gone to Paris. Cohen was sore that he hadn't gone, too. Who would not have been cross?
Neither the album's reissue nor I'm Your Man give personnel credits for the French musicians on this track. From Songs From A Room (Columbia/Legacy 88697 04740 2, 2007)
Comfort of Strangers - Beth Orton
Beth Orton was a discovery from following a trail from Bert Jansch. I'm not yet ready to write about, as in expound upon her. That time will come. This particular release includes another take of this song on the bonus five-track supplement called Comfort of Strangers # 9. I'm still dithering between the two. And that's no bad thing. From Comfort of Strangers (EMI 353 401 2/094601 2 9, 2006) http://beth-orton.net/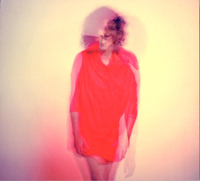 Zapiskej - Iva Bittová
Naturally, I'm biased. This is part of catching up with Iva Bittová's 2012 releases. This particular track wraps up one of her performance pieces in a different setting with the Prague Philharmonic. The translation of the title is given as 'Play My Pipe'. From Zvon (Animal Music ANI 032-2, 2012) http://www.bittova.com/
The Future - Leonard Cohen
Who wants to break the spell that music sometimes conjures? No over-thinking. No analysis. Surf the lines and revel in the Webb Sisters' backing vocals and one of those arrangements that's so natural and uncluttered. "When they said, 'repent, repent,' I wonder what they meant." From Live In London Sony Music 88697405022, 2009)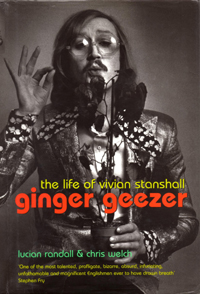 Rawlinson End - The Bonzo Dog Band
One thing leads to another. One of those remarkably obvious remarks sent to plague the living and keep the dead from moving on. Of all Viv Stanshall's many comic creations nothing beat that which was to follow from this track. It grew and grew into the shades of Sir Henry at Rawlinson End. From a track on Let's Make Up And Be Friendly and a nurturing by the broadcaster John Peel and an LP record and a film in 1980 starring the actor Trevor Howard as Sir Henry it just blooming well grew and blooming well grew. This is where it was born and weaned.
Stanshall's tone and timing is to die for. "A livid ivy of broken veins stretched autumnal on his cheeks…" That is the over-proof poetry of parody.
Years ago, my old friend Michael Moser sent me a privately compiled set of the Rawlinson radio adventures from the BBC broadcasts. It is one of the greatest tragedies imaginable in this head of mine that Stanshall's inspired idiocy has never been commercially released to my knowledge. It is the recipe for laughter of a strength to render a driver incapable of driving safely and to make other passengers on a train to move away.
I probably forgot to mention Brian Hogg's fabbo CD booklet notes for Cornology whence this cometh. Hogg Minor credits our mutual friend John Platt (1952-2001) and his article about Stanshall in Comstock Lode as a source. Platt reckoned it was one of the finest interviews he ever did. But he was so full of blarney that he had to leave England for foreign shores the year after Cornology as released. He fetched up a migrant worker in the Untitled States. Now read on… From Cornology (EMI 0777 7995952 5/CD DOG 1, 1992)
…More reading in Lucian Randall and Chris Welch's Ginger Geezer - The Life of Vivian Stanshall (Fourth Estate, London, 2001).
Roy Kelly's obituary of John Platt from the Guardian of Friday, 18 May 2001 is at http://www.guardian.co.uk/news/2001/may/18/guardianobituaries
The copyright of all images lies with the respective photographers, companies and image-makers.