30. 11. 2014 | Rubriky: Articles,Giant Donut Discs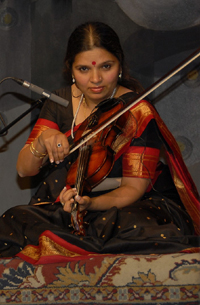 [by Ken Hunt, London and Prague] This month's selection anticipates two December deaths: my father Leslie Lloyd Hunt (1912-1995) and Lubomír Dorůžka (1924-2013), the father of my co-host on this website's father. In my father's case it is through Acker Bilk's most famous vehicle. Among others providing the music are Amira Medunjanin, Vlasta Grycová, Robert Plant and the Sensational Space Shifters, the Incredible String Band, Kala Ramnath and Ali Akbar Khan, Martin & Eliza Carthy, Commander Cody And His Lost Planet Airmen and Acker Bilk.
Eleno Kerko – Amira Medunjanin
Amira's debut album Rosa, released in 2004, set many listeners on personal quests of discovery. The promise of Amira was wholly vindicated by the edgy music she revealed at her London debut opening for Taraf de Haďdouks in June
2007. The places that musical discoveries can transport us to are surely some of the best available to the human mind. Silk & Stone reveals that the Bosnian singer has also been on further quest of personal discovery.
It is her fifth album under her own name. After Rosa, she added three further albums of unerring and enduring quality to her catalogue. A small point. 2009's Zumra ('Emerald'), was jointly credited to Amira Medunjanin and the accordionist Merima Ključo.
A digression… Merima subsequently fetched up in a trio called Checkpoint KBK with David Krakauer and Iva Bittová. They had a song called Kino Laterna in their repertoire. (Listened to a studio recording of the song only night.) The lyrics I wrote for it were directly inspired by Lubo Dorůžka, Prague's Kino Lucerna and Czechoslovakia's anti-fascist potapky ('great crested grebes'). 2014 found me absorbed in Wolfgang Beyer and Monica Ladurner's history of the anti-fascist, swing jazz-inspired youth movements during the Nazi occupations, Im Swing gegen den Gleichschritt ('With Swing against the Goosestep') (Residenz Verlag, 2011). In it Lubo features as a direct witness. Forgive the digression.
Amira Medunjanin is a vocalist that I would travel across Europe to see perform live. The Macedonian song Elena Kerko ('Helen, Darling') is the album's opening track and it is a perfect opening gambit. It bottles the essence of what she does, combining traditional and jazz elements. Much of that is down to Bojan Z's cascading, jazz-tinged piano part. Bojan Z(ulfikarpašić)'s piano is what brings this project to fruition more than any of the other instrumental elements – namely double-bass, oud, kanun and guitar. Silk & Stone is a complete and utter masterpiece. From Silk & Stone (World Village 450029, 2014)
Maria Panna krmí díťátko – Vlasta Grycová
There is an elegiac quality to this tale which translates as 'Virgin [Lady] Mary feeds the baby'. It is a Christmas carol associated with Moravian Slovakia. This version is an abridged, four-verse version and misses out some of the stable creatures that come to visit the infant Jesus. The cat visits but not the little dog or the hen. In the extended version the last verse states, "Play, violin, don't make us cry/Tydli, tidli, tidli, Baby Jesus."
The melody has the deceptive simplicity of great folk art. From Antologie moravské lidové hudby – Čas adventu a Vánoc (Indies MAM 515-2, 2012)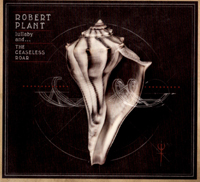 Embrace Another Fall – Robert Plant and the Sensational Space Shifters
As someone who never fell for the blandishments of Led Zeppelin, much of Robert Plant's back catalogue has remained a closed book. Before going to Colours of Ostrava I had hoped to listen to an advance copy of lullaby and. THE CEASELESS ROAR by way of preparation. Things happen and it didn't happen. Maybe for the better because it made for a blank canvas. As it turned out, experiencing the rapture of the audience – and 'rapture' isn't too strong a word – helped. The audience adored Robert Plant and the Sensational Space Shifters and that was something to cherish.
Of all the tracks on the album, this one hit the most buttons. The vibe of the song, its shifts of mood and dynamics are downright extraordinary. Part of its appeal is the soundscape that the Sensational Space Shifters and the guesting Julie Murphy create on the album. She sings a verse about the rumoured death of a lark on the mountain from the Welsh-language song Marwnad yr Ehedydd ('The Lark's Death'). Murphy's interjection works really well, adding a new layer to the studio recording.
The Kronos Quartet played in the Dvořákova síň at the Rudolfinum in Prague on 13 November. The day before the concert the Kronos' first violinist David Harrington and I met for one of our periodic chinwags and catch-ups. He talked about finally meeting Robert Plant for the first time fairly recently. Nonesuch's label head Bob Hurwitz had brought them together. It was a good meeting of musicians from very different backgrounds but with commonalities they never touched on. From lullaby and… THE CEASELESS ROAR (Nonesuch Records 7559-79537-3, 2014)
Smoke Shovelling Song – Incredible String Band
Reflecting on the death of Clive Palmer, a founder member of the Incredible String Band, on 23 November 2014, all manner of memories flowed through my head. He was a decisive figurehead in acid-folk – but then he had blundered into being one of Scotland's earliest busts for LSD in December 1966. This isn't one of the dishes he brought to the table. It is a song by his ISB cohort Robin Williamson. But, for me, it was their very different, very varied voices that combined to create something that resonates across the generations. From Incredible String Band (Fledg'ling FLED 3076, 2010)
Rāg Durga – Ali Akbar Khan
I count myself fortunate that, while religions of several stripes have increasingly surrounded me, never to have had religion in my life in any sense beyond the academic has shaped me more. That said, there are elements of theoretical Hinduism that have engaged. Several years ago I was at Harballabh Sangeet Sammelan – the mid-winter music festival held in Jalandhar City. The festival has been held in an unbroken annual sequence since its founding in 1875. The image on the left gives an idea of its architecture and that image is its temple dedicated to Durga Ma.
Historically, She was known locally in Punjabi as Devi Talāb, literally the 'Goddess of the Pool', as the Sanskrit scholar Dr Ashok Upadhyay explained to me. In Hindu iconography Durga is depicted with ten arms and generally is riding a dawōn, a sacred big cat, depicted as either a tigress or a lioness. Outside one wayside temple in the country, it was a tigress. She represents the warrior aspect of the Divine Mother. She is the Inaccessible, the Invincible, the Goddess "who can redeem in situations of utmost distress". A deity to warm to.
This was the song and the performance my head sang when I walked across the lake to the temple dedicated to Her. I count myself wholly blessed to have known Ali Akbar Khansahib as well as I got to know him and to have got to speak to him about the everyday, not only music. Kavi Alexander of Water Lily Acoustics captured something special in these recordings. He had a rare empathy for sound and sonorities. From Indian Architexture (Water Lily Acoustics WLA-ES-20-SACD, 2001)
Bonny Moorhen – Martin & Eliza Carthy
It is September 2010 and Martin Carthy and I are standing on the banks of the upper tidal Thames at Isleworth Ait in Middlesex, close to Mill Plat where the Duke of Northumberland River joins the Thames. It is one of my favourite places on the planet. It is low tide and a plethora of water fowl and general birdlife is going about its business, feeding on the mud and gravel banks of the ait – as a river island or eyot is known hereabouts. Among the waterfowl are coot (Fulica atra ) and moorhen (Gallinula chloropus). Watching them triggers a conversation about a song that Carthy is ruminating upon. Its figurative 'hero' is a sort of moorhen of another feather – the game bird known alternatively as the black grouse (Tetrao tetrix). He speaks eagerly about this song he is working on and its political nature.
Eventually it appears on one of the supreme albums of 2014. Its emergence is an indication of how long a song may gestate with him. From The Moral of the Elephant (Topic TSCD587, 2014)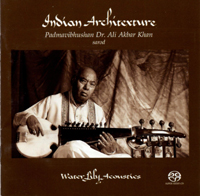 Rāg Maru Bihag – Kala Ramnath
The violinist Kala Ramnath is unquestionably one of the great voices of Hindustani violinistics. In late November 2014 she stayed with us in London – London being a staging post on her trip between San Francisco and Mumbai. She had a new violin with her, one that she had taken collection of this June gone. The Chicago-based luthier Vladek Stopka had made it. It would have been an affront not to listen to its voice. The decay on its sound was a marvel and, well, one thing led to another led to another. We started working on something, firing ideas off each other. It reached the point where we had to rewind and start recording the proceedings.
I had the pleasure of seeing this recording of Rāg Maru Bihag unfurl in the Landestheater at Tanz&FolkFest Rudolstadt in July 2010. Abhijit Banerjee accompanied her so sweetly on tabla at both of her superlative appearances at the festival. In this performance she references two people whose presence in her life so soundly affected her music. She includes a composition by her guru Pandit Jasraj and one, again in Maru Bihag, by Prabha Atre, with whom she studied. Her Maru Bihag is an interpretation to take to the grave. Love it to pieces.
The accompanying photo was taken by Sushil Sidhu, my brother-in-law-to-be, at this performance in the town theatre. It is one of my absolute favourite portraits of her. It captures the same look of concentration she had on her face and we shared as time ceased to exist in any measurable form. From Magic Kamancheh (NoEthno 1015-19, 2014)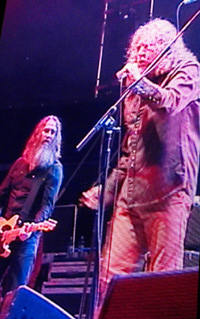 Turn It Up – Robert Plant and the Sensational Space Shifters
Their 2014 debut, lullaby and… THE CEASELESS ROAR was unquestionably my most played album release of 2014. This track has a marvellous brittle quality to it in places. It reminds me of some of the sonorities Tom Waits plays with on his recordings. Especially the percussion. It refers to Charley Patton in the opening line and that is fine by me.
"Turn it up…"
From lullaby and… THE CEASELESS ROAR (Nonesuch Records 7559-79537-3, 2014)
Down To Seeds And Stems Again – Commander Cody And His Lost Planet Airmen
George Frame, aka the Good Commander, and I go way back. We first met in 1979 to do an interview for Dark Star, one of the post ZigZag, second-wave of UK music magazines. By the end of the interview only their ivory-tickler George and I were capable of still taking part in an interview. We bonded.
This was one of the Airmen's finest original songs of break-up, despair and the end-game of intoxication. In this version it is not the dawg that dies but the narrator's ant-farm. Heartbreak dogged them that sort of way. Takes me right back to my country roots. From Live From Armadillo World Headquarters 1973 and The Capitol Theatre 1975 (SPV 49922 2CD, 2007)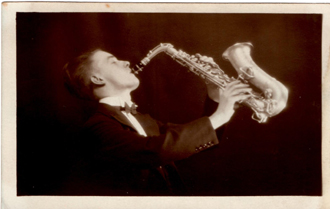 Stranger On The Shore – Acker Bilk
My father played Albert system clarinet – rather than the better known Boehm system clarinet. It meant he transposed when he played. He was a highly gifted musician whose career as a full-time musician was stymied because his parents couldn't rustle up the guinea – twenty-one shillings – for his entry to the Guildhall. He had passed its theory, sight-reading and playing entrance examinations. Plus he could busk and play by ear. At the age of 14 he became a gigging musician in dance bands, played throughout the Second World War as a Royal Air Force bandsman. Came so-called peace time, he played semi-professionally in dance band. He did that until Parkinson's stopped him holding down the pads four or five years before his death.
My father warmed up on clarinet with two pieces in particular. One was the top-range and tricky fingering of Artie Shaw's Concerto For Clarinet and the other was Bilk's Stranger On The Shore. And that's why this is here. Neither was a doddle for Albert system clarinet.
Acker means 'mate' in Somerset dialect.
The copyright of all images lies with the respective photographers, companies and image-makers. The image of Kala Ramnath is © Sush Sidhu/Swing 51 Archives. The photograph of the Durga mandir and Liam Tyson and Robert Plant are © Ken Hunt/Swing 51 Archives. The publicity photograph of Leslie Hunt circa 1926-28 bears the imprint by the Robert M. Barr studio of Denmark Hill, London, S.E.5 on the rear © Swing 51 Archives