28. 9. 2009 | Rubriky: Articles,Giant Donut Discs
Ken Hunt looks back on a month's listening reflecting music influenced by work, travel and returning home. The moments are supplied this time by Cass Meurig and Nial Cain, Angelika Weiz & GVO, Ravi Shankar, Judee Sill, the Velvet Underground, the Young Tradition, Johnny Jones, Roy Nathanson, Asha Bhosle and Rahul Dev Burman and Ewan MacColl. As ever, the ten selections are in no particular order. Their only link is that over the month none of them did a bunk.
Deio/Cwyd dy Galon/Dawns y Tylwyth Teg – Cass Meurig and Nial Cain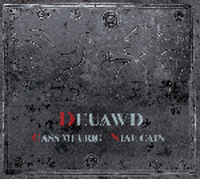 For topping up my unfading interest in Welsh music. On this album Cass Meurig sings (llais – voice – in the credits) and plays fiddle (ffidil), the Welsh bowed lyre called the crwth and viola (fiola) while Nial Cain plays guitar (gitár). There is sense of loneliness and longing to Deio – the first piece in this suite – and then over the course of the piece they show off the qualities, expertise and experience that underpin their power and clarity of vision. Deuawd, one of the releases of 2009, as a whole wafts me back to first listening to Martin Carthy and Dave Swarbrick in the 1960s and the realisation of how potent two musicians playing acoustic instruments could truly be. Music as total brain food. From Deuawd (fflach:tradd CD323H, 2009)
Unsre Heimat I + II – Angelika Weiz & GVO
For being a portal into a world I had never experienced first-hand. In the first few years after German Reunification new worlds of music became accessible. One night in Niederschönhausen in East Berlin this piece of music came on, hooked me and lodged itself in my consciousness forever. It is the indisputable highlight of Heimat. Heimat is also a word that slips between the interstices of neat translation. It conjures both Homeland and Home. Heimat the album, however, was otherwise lyrically uninspiring. By the early 1990s its sound sounded dated. As the London news correspondent for Keyboard out of El Cupertino in the 1980s, my job meant listening to lots of music where one knew the keyboard sounds just had to be too mayfly to last; Heimat ticked lots of those boxes.
The rest of the tracks had titles in English and the song tilth was pretty barren. (Like Animals, The Time Goes By I + II and the fused DizzyAge.) Heimat was the exception. Perversely, its instrumental structure duplicated the album's second track, TheDarkIsLoosing (sic). Unsere Heimat – to give its non-clipped spelling – is a song that polarises. Hans Naumilkat's song was a core item in the Pionierlied repertoire – the Pionierlieder were the German Democratic Republic's socialist youth outfit's songs. For one generation – the first post-war generation of East Germans – its lyrics sang Pionier solidarity; whereas for the next they sounded trite and hopelessly past their hallowed socialist sell-by date. Or so I was told.
Arriving at the song without any such cultural baggage, in Angelika Weiz's hands it sounded like an environmental plea. (Anyone who ever witnessed the GDR's industrial pollution and environmental degradation will have a notion of what that entailed.) "Unsere Heimat, das sind nicht nur die Städte und Dörfer/Unsere Heimat sind auch all die Bäume im Wald…" are the opening lines. "Our homeland, that isn't just the cities and villages/Our homeland/home is all the trees in the wood, too." In its simplicity, no hyperbole needed, it had a Burnsian moveability and depth. In her hands it sounded like an opening environmental volley. Angelika Weiz did Unsre Heimat her way.
Then on 13 July 1989, one Herr Schaefer of the state record company wrote to her, nixing permission to release her radical and unashamedly blasphemous interpretation of one of the state's beloved Pionierlieder. When Weiz sang it, her intent was unambiguous. Too unambiguous. But Angelika – if I may be permitted to use her first name – and GVO expanded on the Pionierlied's sentiments so well that I will always love her and them and their Unsre Heimat for that. And did I mention how remarkable and authoritative singer Angelika Weiz is? From Heimat (BAM, 1992)
Megh – Ravi Shankar
For its concision and flair. I listened to this piece of vintage Ravi Shankar a great deal over the last few months while compiling and working on the next edition of The Rough Guide to India CD anthology. It's sod's law when putting such an anthology together that only rarely does everything go tickety-boo. For example, perhaps licensing a track doesn't work out with knock-on effects for the musical balance and consequences for finding a replacement that doesn't break the overall length barrier. At one point Megh looked as if it might not make the final selection but I kept on listening to it.
It is pretty well known that Hindustani ragas are frequently associated with particular times of the day. (The arch-browed Hindustani observation is that the South is more cavalier about exactly when a raga gets performed.) 'Megh' ('cloud') fits another raga timescale with its seasonal aspect. As the name suggests, it is associated with the rainy season. First, Ravi Shankar summons lowering monsoon clouds on the sitar's bass cousin, the surbahar. Then whilst we hear the pitter-patter of percussion, he sets aside the surbahar and switches to sitar for the rainfall.
The first microgroove records, like shellac 78s had, ushered in new possibilities for Indian musicians – as it did for rembetika musicians in Greece, blues musician in the United States and so on. Indian musicians had to adapt their performance style and distil the living essence of the piece in however many minutes were available. Just as historic Mughal and Rajputi ragamala paintings depicted ragas (a tradition still followed by painters of miniatures to the present day), here Ravi Shankar paints a ragamala miniature in sound and rises to the challenge of capturing a raga on what was originally one side of an EP. From the impending Rough Guide to India (World Music Network RGNET1231CD)
Jesus Was A Cross Maker – Judee Sill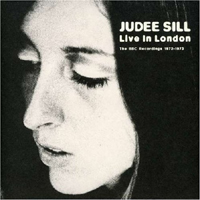 Judee Sill burst upon the scene and, so to speak, had vanished before she had gone. She was a mystery in her lifetime and even more of a mystery after her disappearance. It only – much later – emerged that she had died in 1979. Born in 1944, she left behind her two marvellous LPs for David Geffen's Asylum label. Jesus Was A Cross Maker appeared originally Judee Sill, her 1971 debut LP.
This song is so veiled in allegory it should be Sufi. Like some anglicised and transplanted version of a Bulleh Shah kafi, it is riddled with allegory and paradox. (And since you ask so nicely, kafi is a poetic form associated with the Indian subcontinent's Sufi tradition.) Live In London contains two versions of this song. The credits say one (3:49) was recorded at the Paris Theatre for In Concert on 23 March 1972. This slightly shorter choice (at 3:26) was recorded on 18 February 1973 for the same BBC programme at an unspecified place. (It just says Golders Green – a district of London.) The Fleet Foxes do her Crayon Angels now. Her songs inspired other people, including the Home Service. Yet there was something about Jesus Was A Cross Maker that reels me back and in like a hooked fish. From Live In London (Water water197/tr01cd, 2007)
Sweet Jane – Velvet Underground
Returning from Prague always means bringing a swag-bag of fresh impressions and reflections on the historic to root through, mull over and make sense of. The Plastic People of The Universe were performing in Tom Stoppard's play Rock'n'Roll at the Národní divadlo (National Theatre). Thinking about the Plastics brought Lou Reed and the Velvet Underground welling up into my mind. Adding to the jumble of connections and associations, I thought of my old friend, Paddy Morris, the Oz and IT (International Times) cartoonist, because we listened to Loaded so much in the flat near Dog Kennel Hill in south London that he shared with Forest's Martin and Adrian Welham. (Forest are probably now best known as the 'psychedelic folk group' Forest.) I couldn't scratch the Sweet Jane itch (or that of Rock & Roll) until I got back to London. That's what Prague does. It fosters connections. Great song. From Loaded (Rhino 8122-72563-2, 1997)
Lyke Wake Dirge – The Young Tradition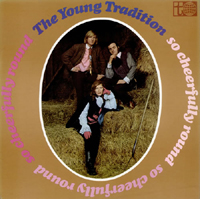 The Young Tradition was Peter Bellamy, Heather Wood and Royston Wood. They gave their farewell concert at Cecil Sharp House, the London seat of the English Folk Dance and Song Society at the end of 1969. Lyke Wake Dirge was a massive early influence in my appreciation of English folksong and the bedrock of my love of Peter Bellamy's take on the tradition. One of Peter's mantras was that honour-bright you worked backwards and discovered from which wells people had drawn. The Young Tradition sang this song at Cecil Sharp House and there was something about the morbidity of their rendition – objectively speaking, little removed from their 1966 album (because they rarely improvised or meddled with arrangements) – that the occasion heightened in the big hall. I write this 18 years after Peter's death on 24 September 1991. And a fair few since writing his life for the Oxford Dictionary of National Biography. From The Young Tradition/So Cheerfully Round (Castle Communications ESM CD 409, 1996)
Denmark – Part 1 – Johnny Jones
Johnny 'Jonah' Jones had the worst prison tattoos I can remember ever seeing. Real ink-pricked-under-the-skin-gone-wrong stuff. Crap like the matchstick figure that opened Leslie Charteris' television series The Saint during the 1960s in which Roger Moore starred. And I seldom laughed and smiled as much in anybody's company. He worked as a stage compère, stage manager, tour manager and more. He could hold a gig together in the face of disintegration with a half hour of chat and name-dropping that ranged from doing gigs with Spike Milligan or the Home Service to Flaco Jimenez and Ralph McTell, piling on jokes and anecdotes whilst an electrician or stage technician repaired or mended. I count myself lucky that we spent so many hours together in each other's company, especially when he moved to the parallel street to mine in Sutton to look after his mother. We both lived at number 41 and we trudged backwards and forwards with each other's wrongly delivered LP-shaped packages. Or met in The Crown on the High Street between if we had the money for a couple of pints.
I happened upon this 3-CD spoken word set in a second-hand record shop. Subtitled (or For A Few Quid Music), it is trailed as "excerpts from the forthcoming book". He cleans his mouth up – to the extent that I find myself watching the invisible swearing subtitles – whilst reminiscing about festivals, musicians and misadventures. This "Hunt the gig fee" anecdote is about Fairport in Denmark. When they don't play a full-length set, to get Fairport to go back on stage he threatens to free their fee.
The Denmark sequence goes into Earl Okin's Something In The Air. At Johnny Jones' funeral Earl Okin gave one of the finest funeral orations I have ever witnessed. He knew Jonah but he knew John better. From A Fist Full of Festivals (Talking Elephant Records TECD055, 2003)
An associated link: http://www.ralphmctell.co.uk/jonah_rev.php
Love Train – Roy Nathanson
In simplicity so much can hatch. There is no point overegging anything here. Subway Moon is witty and reminds me of 1987 when an old friend and I went to a Beat convention about as far west in England as you can go without falling into the Atlantic. OK, Plymouth. Slim Gaillard played there. Carolyn Cassady – Neal Cassady's widow – appeared. I like Subway Moon's spirit immensely. From Subway Moon (Yellow Bird Records yeb-7711 2, 2009)
Piya Tu Ab To Aaja – Asha Bhosle and Rahul Dev Burman
Smoochy sax, vibes, piano chords, a swirl of strings, Hammond organ, a trumpet, a small burst of drums, some spy flick guitar. You are now a minute in. The organ returns and then a further ten seconds into the song, the playback singer Asha Bhosle runs those first two words – "Piya tu, piya tu" round her mouth. (If you know the Caravan you will see the on-screen actress Helen really hits her stride, miming and moving to the tune.) Even without R.D. Burman panting and pleading "Moneekkkkka, oh my darling", you just know you're in deepest Bollywood. Truly Piya Tu Ab To Aaja has everything a beginner to Bollywood film song could wish for. It's brash and trashy and classy and mongrel. It's available on the Caravan OST and is a staple of Bollywood compilations. From DJ Ritu's anthology The Rough Guide to Bollywood (World Music Network RGNET 1074 CD, 2002)
The Cruel Mother – Ewan MacColl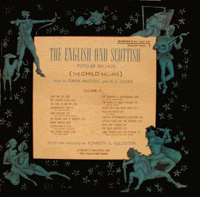 In the second half of the 1950s Ewan MacColl and A.L. Lloyd raised a monument to the work of Francis J. Child with a nine-LP collection of traditional ballads called The English and Scottish Popular Ballads for the US-based Riverside label. Eight volumes drew on the work of Francis Child – the so-called Child ballads. The ninth plugged some gaps with ballads that did not appear in the Harvard scholar's multi-volume set of books published between 1882 and 1898. The material travelled far and proved highly influential, especially in the United States. The Riverside LPs' time came and went, however. The LPs were expensive and even around the time of their (staggered) release must have been hard to obtain in Europe, what with foreign exchange restrictions and import duty. Consequently, public libraries were the only place that most people could access them. The first place I ever saw any copies was London's Vaughan Williams Memorial Library.
This particular performance opens the first volume of Ballads – a two-CD compilation devoted solely to MacColl's recordings from the Riverside set. MacColl has extraordinary presence singing this unaccompanied tale and he seduces the ears the way great storytellers are supposed to do. Peculiarly, while reading Fred McCormick's learned booklet notes and listening to Ballads as a whole a memory flitted unbidden into my head. It came out of memories of the few occasions I saw MacColl sing in folk clubs. One of the reasons The Cruel Mother works so well for me that when I saw MacColl perform I found it better to shut my eyes when taking in the song. Much like Dilshad Khan, MacColl's stage mannerisms distracted me too much. This time I don't have to shut my eyes.
Another reason The Cruel Mother figures in October 2009's choices is it coinciding with a binge of listening to the Californian band Kaleidoscope, for no better reason than feeling it was time to revisit their back pages. Greenwood Sidee on A Beacon From Mars (1968) draws on The Cruel Mother. From Ballads (Topic Records TSCD576D, 2009), originally on The English and Scottish Popular Ballads, Volume IV (Riverside RLP 12-627/628, 1956)
A recommended Ewan MacColl discography: http://ewan-maccoll.info/
A recommended biographical introduction to him: http://www.peggyseeger.com/ewan-maccoll/ewan-maccoll