5. 12. 2009 | Rubriky: Articles,Giant Donut Discs
[by Ken Hunt, London] Most months' choices reflect work. This is no exception. As ever, there is no particular order. These selections lodged in the cranium for various reasons. In the main, they reflect events and associations. Inara George came from nowhere. Matt Turner, Peg Carrothers & Bill Carrothers came from reviewing and talking to Patrick Humphries about a BBC radio programme. Mhuri yekwa Muchena and Louis Killen came from continually looking to where we come from as opposed to not looking back – and Griselda Sanderson from cross-connecting. Tom Constanten and Vishwa Mohan Bhatt came from concerts. Robb Johnson came from winter tales of the Hounslow expatriate kind. But they all join together here.
Thorneymoor Woods – Louis Killen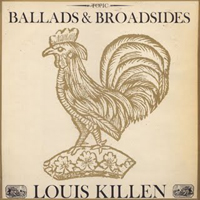 Louis Killen recorded this poaching song with a twist during his sessions with the premier recordist of Britain's Folk Revival, Bill Leader from 1964 into 1965. The song Thorneymoor Woods was one of the nine tracks that appeared on Ballads and Broadsides (Topic 12T126, 1965), one of the era's most important examinations of English or Anglo-Scottish folksong. The song was, to some extent, overshadowed by Killen's 'big song' of the period, The Flying Cloud. Mind you, most of his repertoire was overshadowed by that tale of buccaneering and slaving and final come-uppance.
Thorneymoor Woods is lighter. Frankly, beside The Flying Cloud nearly anything short of an incest ballad or a bit of infanticide would have qualified as light. Consequently, it played an important role in Killen's live repertoire. It provided balance and light and shade, a chance for the audience to recover from being racked and ruined.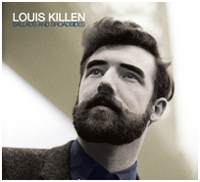 Thorneymoor Woods is a variant of The Nottinghamshire Poacher. It takes place far from where Louis Killen grew up – Tyneside – but in the same county in which Anne Briggs was raised. She sang in some ways the better-known version of the song on her LP Anne Briggs Topic (Topic 12T207, 1971). (That, incidentally was the album on which her Blackwater Side appears – the yarn out of the Minotaur's den that leads to Led Zeppelin song of a similar name.)
Better-known version? Well, Killen's Ballads and Broadsides went out of print and for decades was unavailable with copies changing hands for goodly sums on the second-hand market. The album's reissue in 2009 reinforced how powerful an interpreter of traditional song he was. This song and his performance indicate why. From Ballads and Broadsides (Topic Records TSCD 126, 1965/2009)
Basant – Gangubai Hangal
"Men will be ustads and pandits. Bais will be bais." – Gangubai Hangal, on ustads being Muslim masters/teachers, pandits Hindu masters/teachers and bais always just females until attitudes change.
Gottfried Düren made this recording in May 1991 at the Sangeet Natak Akademi in New Delhi. It may seem impertinent to say this but I shall anyway. Any singer or admirer of Hindustani classical song could do far, far worse than listen to this album of hers every so often in order to recalibrate the senses and sensitivities. She was one of a kind and her treatment of Basant, the seasonal raga that translates as 'Spring', is gorgeous. Top up your reality levels, springtime or otherwise.
The loss of Gangubai Hangal in July 2009 was a major blow. She was an old-school singer for whom superlatives and descriptions frequently failed and will always fail. ('Always' is a big word but justified in her case.) She represented a generational handing-over of one specific vocal tradition amid many Hindustani vocal traditions to another generation. Her interpretations took a simpler path, not that her interpretations were simple. She told her stories without prettifying them yet added ornamentations exquisite enough to curl the toes.
Down to earth, she asks in the booklet notes to this recording that insightful question: "Where is the need for new ragas when we can't master even half the number of our old ragas?" From The Voice of Tradition – Vocal Music from North India (Haus der Kulturen der Welt/Wergo SM 1501-2, 1991)
Reginald Massey's obituary 'Gangubai Hangal – Acclaimed Hindustani classical vocalist beset by caste prejudice' from the Guardian posted on Sunday 23 August 2009 is at
http://www.guardian.co.uk/music/2009/aug/23/gangubai-hangal-obituary
Ken Hunt's obituary 'Gangubai Hangal: Singer who rose above her low caste status to become a grand dame of the Kirana school' in the Independent of 15 October 2009 is at:
http://www.independent.co.uk/news/obituaries/gangubai-hangal-singer-who-rose-above-her-low-caste-status-to-become-a-grand-dame-of-the-kirana-school-1802616.html
Oh! Susanna – Matt Turner
Matt Turner (cello), Peg Carrothers (voice) and Bill Carrothers (piano, voice) have approached the songs of Stephen Foster (1826-1861) in a wholly unusual fashion. Or in a series of wholly unusual fashions, to be more accurate, because the trio's treatments – various and several – are so different.
It's hard to impossible to choose one track from this work but Oh! Susanna brings much of what they do into sharp focus. The project is a limited-edition (2000-copy) release. Get it while you can from: Illusions, 4 Passage d'Enfer, 75014 Paris, France. From Matt Turner's The Voices That Are Gone (Illusions, ILL 313003, 2008)
The Recruited Collier – Anne Briggs
Because Anne Briggs continues to inspire year in, year out after her supposed 'vanishing'. From Anne Briggs – A Collection (Topic TSCD 504, 1999)
Fairytales In Feltham – Robb Johnson & The Irregulars
Years down the line, years after coupling a bunch of songs together and adding new ones, Robb Johnson has knitted together a winter suite of songs with Christmas as the denouement. This opens the debacle. It is a soap opera/social commentary set in the hallowed London Borough of Hounslow. Hard to choose one from the suite, so here's Johnson's opening gambit. From The Ghost of Love – A Christmas Song Cycle (Irregular Records IRR076, 2009)
http://www.irregularrecords.co.uk
Marenje – Mhuri yekwa Muchena
Raindrops from Heaven delivered by two mbiras. The album is credited to Traditional Mbira Musicians and the Kevin Volans Ensemble. This music was in my mind when I was writing the notes to the Kronos Quartet's Pieces of Africa album, released in 1992. And this month – for reasons unknown – the overwhelming urge came to listen to World Network's Zimbabwe – Mbira volume and the Mhuri yekwa Muchena (Muchena Family) recordings. And this track got stuck on repeat. It is very good. From Zimbabwe – Mbira (World Network 52.990, 1991)
The Magpies And The Wolf – Griselda Sanderson
This track is a mood piece for nyckelharpa, Hammond organ and percussion that reminds me of Pieces of Africa. A wonderful introduction from John Crosby. From Harpaphonics (Waulk WAULK3. 2008)
http://twitter.com/johncrosby1950
'Hichki' – Vishwa Mohan Bhatt and Musicians of Rajasthan
At Vishwa Mohan Bhatt's concert with his son Salil and Sanju Sahai on tabla on Sunday 29 November 2009 at Kensington Town Hall – Note Asia's inaugural concert – he played this Rajasthani folksong about hiccoughs ('hichki') that summons images of similar folk superstitions about, say, sneezing, as an instrumental.
Desert Slide was one of the finest albums I have ever been party to. Hichki hinges on a Rajasthani folk belief or superstition. When a person thinks of somebody from whom they are separated – the one he or she is missing – they are said to get the hiccups. My grandmother spoke of sneezes and surprises. The narrator here has got the hiccups. In Rajasthan the song is set in what is commonly called Bhairavi but it is truer to Kirvani from the South Indian Hindu heartland.
It's about sadness or melancholy, pain and pangs of separation. An emotional cocktail. From Desert Slide (Sense World Music 085, 2006)
http://www.senseworldmusic.com
Mountains of the Moon/Dark Star – Tom Constanten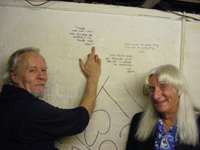 Likely as not, Tom Constanten's name produces a kneejerk reaction through his connection with the Grateful Dead. Paradoxically, he has played more gigs with Jefferson Starship's various packages than his gig count with the Dead. This recording from Karlsruhe in Baden-Württemberg in southwest Germany reinforces how exceptional he is at tickling the ivories.
Their late 2009 European tour brought Tom Constanten, Gary Duncan (formerly Quicksilver Messenger Service), Dave Freiberg (Quicksilver Messenger Service and Jefferson Starship) and Paul Kantner (Jefferson Airplane and Jefferson Starship) to Britain. Whilst in London, Constanten suggested a preference for the Hamburg concert's performances from the 2005 tour over the Karlsruhe concert. No matter, Karlsruhe or Hamburg this time as opposed to Hamburg over Karlsruhe every other time.
Mountains of the Moon/Dark Star segues into People Are Strange – that old-time toe-tapper from the Doors. Importantly, as this recording shows, he's still improvising, still keeping himself and his audiences on their toes. From Mick's Picks Volume Three – Substage, Karlsruhe 06/16/05 Bear Records bearvp103CD, 2008)
Photo: Gary Duncan and Tom Constanten, fresh graffiti at the 100 Club, London, November 2009 (c) 2009 Ken Hunt/Swing 51 Archives
Trouble – Inara George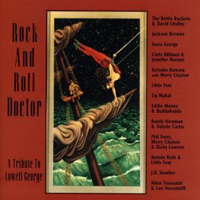 "Well, I'll write a letter and I'll send it away/And put all the trouble in it you had today." Lowell George's daughter, Inara George interprets this Little Feat jewel here. It's heartfelt; it's got Van Dyke Parks producing; and it summons the stunned memory of how I felt when I learned about her father's death from the cover of Melody Maker outside Sutton station in July 1979. Broke, I sloped off nevertheless to the Robin Hood to mull over Lowell George's life and music, to mourn and nurse a solitary pint of Young's Special. His death became a short-lived model for small celebrations of people's lives. Later, I went to the Bishop Out Of Residence in Kingston to reflect on the lives of Jerry Garcia and Peter Cook. Still later, I mourned the demise of Young's elsewhere in a Fuller's pub.
Decades of work as an obituarist have largely robbed me of that immediate time for grieving. Inara George's recording of Trouble connects me and wafts me back. "Well I'll write a letter and I'll send it away/And put all the trouble in it you had today." Sometimes I can't help but change the pronouns in my head. From Rock And Roll Doctor – A Tribute to Lowell George (CMC International 06076 86242-2, 1997)