26. 8. 2009 | Rubriky: Articles,Giant Donut Discs
Ken Hunt looks back on a wonderful month in music, advanced somewhat because of travel, provided by Amira Medunjanin and Merima Ključo, Bea Palya, Mike Seeger, Sachal Studios Orchestra, Tim Buckley, Faustus, Martina Musters-Musters, Johanna Huygens-Musters and Suzanna de Vos-Musters, Fernhill, Bai Hong and David Crosby. As ever, the ten selections are in no particular order and the only link is that none of them would go away.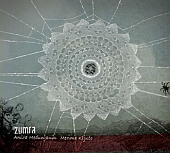 Karanfil Se Na Put Sprema – Amira Medunjanin and Merima Ključo
Amira's London debut in 2007 at the Barbican was memorable. "Amira was born at a time when the popularity of traditional music in the former Yugoslavia was at high tide," it says on her website. On this recording – Zumra means 'Emerald' – the mood is largely sombre. The Bosnian tune Karanfil Se Na Put Sprema is an exception. Elsewhere Ključo's accordion evokes comparisons with the splendid American avant-garde composer Pauline Oliveros.
In my head, the cover artwork connected with photojournalist Valdrin Xhemaj's images from Kosovo of traditional Torbesh wedding customs in which the bride's face is painted to fend off bad luck.
From Zumra (Gramofon GCD1017, 2008)
www.gramofon.ba
www.amira.com.ba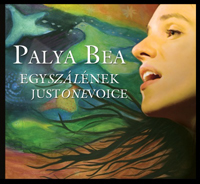 Mindenkinek Kurványja – Bea Palya
Coiled energy. Bea Palya sashays, sways, stamps and sings on this track. Its title translates as 'To Hell with everyone'. A fiery reflection on past mistakes and miscreant married men. In it she consigns the latter to Hades, entreating them, to paraphrase Kurt Vonnegut's oft-overlooked Hungarian period, to take a flying fuck at a donut. Welcome to the trials of life, Benedek – a Hungarian arrival on 8 August 2009. From Egyszálének/Justonevoice (Sony Music Entertainment Hungary 88697536052, 2009)
Did You Ever See The Devil, Uncle Joe? – Mike Seeger
Very often the pattern was that you first heard a piece of folk music performed by a revivalist, then you backtracked. I first heard Uncle Joe on Buffy Sainte-Marie's I'm Gonna Be A Country Girl Again in 1968. Mike Seeger's marvellous version is a long journey, him first having heard it as a fiddle tune performed by Field Ward (vocals/guitar) and Wade Ward (banjo). His version here on jew's harp and voice reminds why he was such an inspirational musician. Hearing him gulping down air rather than multi-tracking his vocal part really earths the performance. From True Vine (Smithsonian Folkways SFW CD 40136, 2003)
Ken Hunt's obituary of Mike Seeger:
http://www.independent.co.uk/news/obituaries/mike-seeger-folk-mus ician-who-influenced-bob-dylan-and-the-grateful-dead-1775851.html

Take Five – Sachal Studios Orchestra
The 5:42 version. "I was ten years old when I first heard Take Five in Lahore (Pakistan) courtesy of the music centre of the United States Information Service," writes Izzat Majeed in the notes to this CD single. There is a symmetry to the Sachal Studios Orchestra's choosing to indianise the Dave Brubeck hit.
Brubeck kicked so much off when it came to Indo-jazz fusion. In 1958, the Dave Brubeck Quartet – courtesy of the US State Department and the Eisenhower Fund – did a whistle-stop, international tour that took them to England, West Germany and Poland, Turkey, Iran and Iraq, India, Pakistan, Afghanistan and Ceylon.
The trip seeded a number of compositions, most famously the 'oddly metered' – 9/8 (2+2+2+3=9) – Blue Rondo a la Turk (Time Out, 1959) but also the impressionistic Calcutta Blues (Jazz Impressions of Eurasia, 1958) with the band's rhythmist Joe Morello mimicking tabla with his hands.
This version of the 1959 Brubeck hit has Ballu Khan on tabla, Nafees Ahmad Khan on sitar, Tanveer Hussain on Spanish guitar and sarod, Asad Ali on Spanish guitar and bass, Chris Wells on drums and huge string section of violins, violas and cellos. Interestingly, Paul Desmond, its composer, bequeathed its royalty income to the American Red Cross – a good model when it comes to will writing for posterity. (CD single, Sachal Music SM005, 2009)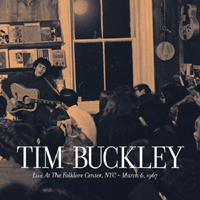 Troubadour – Tim Buckley
Two versions of the same song to illustrate how songs change and mature. The Folklore Center version, recorded by the Center's Izzy Young, is Tim Buckley (1947-1975) alone with his guitar. The Queen Elizabeth Hall concert from 10 July 1968 finds him and his guitar accompanied by David Friedman on vibraphone, Lee Underwood on guitar and Pentangle's Danny Thompson on double bass.
The 1967 version is faster and tauter lyrically. The 1968 one has a medium tempo, less advanced lyrics and a middle section with "Sing songs for pennies/Tip my hat couldn't get many/All around the city are the troubadours". The earlier Folklore Center cut has no reference to any sort of troubadour at all.
Buckley has been the subject of biography, bootlegs and archival trawlings since his death. The 1967 recording parts the veil to offer a glimpse at Buckley's folk troubadour period. The QEH concert version is more folk-rock with folk-jazz shadings. He was 20 and 21 when he made these two recordings. And dead at 28. From Live At The Folklore Center, NYC – March 6, 1967 (Tompkins Square TSQ2189, 2009) and Dream Letter – Live In London 1968 (Enigma Retro/Straight 7 73507-2, 1990)

www.timbuckley.net
www.tompkinssquare.com

Ballina Whalers/The 8th of July – Faustus
Faustus are Paul Sarlin (of Bellowhead), Benji Kirkpatrick (of Bellowhead and Seth Lakeman) and Saul Rose (of Waterson Carthy). Their Ballina Whalers is taken from Nic Jones' The Humpback Whale on his masterpiece Penguin Eggs. Actually, its proper title is The Ballina Whalers and it's from the pen of the Scots-born Australian songwriter, Harry Robertson (1923-1995). Faustus pitch their delivery with an undercurrent of feeling that accords with whalers out on the ocean and a long way from home. After a couple of feints, the tune The 8th of July emerges. From Faustus (Navigator 5, 2008)
For more about Nic Jones and Penguin Eggs, a certain Canadian magazine has a little history at www.penguineggs.ab.ca/peggs.php?page=nicjones
Een jeugdig schoon bloem was uitgegoan – Martina Musters-Musters, Johanna Huygens-Musters and Suzanna de Vos-Musters
The title translates as 'A lovely young blossom went out'. Hand on heart, Onder de groene linde ('Under the green linden [tree]') gives me the shivers because it defies expectations and is such a declaration of Dutch culture. I began with the Dutch Folk Revival, thanks to Wolverlei. Top tip: always try to start at the top.
This folksong has roots and branches in many Western European cultures where languages blur into each other and intergrades abound. The Musters sisters, recorded here in March 1968 in Ossendrecht, sing a song which combines beery and winey talk, deception and a broadmindedness that shames the bawdiness associated with such matters in many cultures' folkways. Best of all, they sing like a dream. From volume 4, Van een Heer die in een Wijnhuis sat ('About a Lord who sat in a Wine-house') of Onder de groene linde (Music & Words MWCD 4900, 2008)
Bredon Hill – Fernhill
Divadlo na prádle is one of Prague's theatre venues and Czech Radio (Český rozhlas 3) captured the Welsh trio there on 9 March 2006. Bredon Hill opens with acoustic guitar from Ceri Rhys Matthews before Julie Murphy sweeps in with a magisterial vocal. With consummate restraint the arrangement bides its time before Tomos Williams adds droplets of trumpet before a fuller flood of notes pours out.
Bredon Hill is a musical setting from A.E. Houseman's 1896 book of verse, A Shropshire Lad. They tweak the poem at one point – to my mind for the better. In the verse "The bells would ring to call her/In valleys miles away:/'Come all to church, good people; Good people come and pray.' But here my love would stay", they substitute her with us opening up the lyric.
PS Czech pub and place names are a continual source of joy. Divadlo na prádle means 'Theatre at the laundry'. From Na prádle (Beautiful Jo Records bejocd-51, 2007)
www.myspace.com/fernhillmusic
www.bejo.co.uk
Listen Up – Bai Hong
In the 1930s the Shanghai ("The Hollywood of the East") hothouse created music that ranks alongside Bollywood in terms of making use of whatever was around and dropping it into the melting-pot. Only Shanghai predates Bombay, as even a cursory comparison of the two centres' output from the 1930s swiftly shows.
Bai Hong (1919-1992) sings a Mandarin (don't quote me) lyric over a slow drag that would do Cab Calloway proud. The piano and horn parts are derivative. (Spot the stolen melodic motif that the piano plays about 50 seconds in and then never repeats, a theft as chutzpah as anything Bollywood pulled off.) What she creates is magnificent. In revolutionary times Bai's back-catalogue was out of bounds yet, a true survivor, she negotiated herself a continuing career in theatre. It's life-affirming that this music survived at all.
The pointless 2003 remix ("Disc 1: Shanghai Lounge Divas – Original 1930's (sic) Sessions Remixed For Today"), on the other hand, has about as much integrity as a pail of shit – and is of far less use. Judgemental, moi? From Shanghai Lounge Divas (EMI Music (Hong Kong) 7243 4 73058 25, 2004)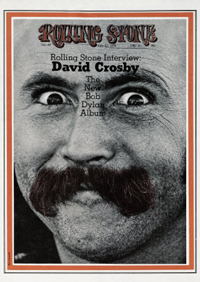 David Crosby – Cowboy Movie
In 1971 the Bundespost brought a COD (cash on delivery) package from a Hamburg record shop. Inside was If Only I Could Remember. Track two was Cowboy Movie.
It opens with some blasts of Neil Young guitar. Less than a minute in, a second electric guitar emerges in the mix. That guitar is Jerry Garcia's. Sonically what was there not to love? On a historical note, trainspotters tell me it was the only time they were recorded and released duetting.
All the while, Crosby is singing some tale about cowboys. However, clearly this is no hippy idyll. Allegory rules and Crosby roars. Apparently, it concerns Crosby, Nash, Stills & Young. In this here cowboy flick Crosby is 'Old Weird Harold' (I sang the wrong words for years), Nash is the Dynamiter, Stills is Eli and Young is Young Billy. & the Indian lass, it turned out, was Rita Coolidge. Well, I'll be darned. From If Only I Could Remember My Name (Atlantic/Rhino R2 73204, 2006) and Voyage (Atlantic/Rhino 8122-77628-2, 2006)