7. 10. 2009 | Rubriky: Articles,Lives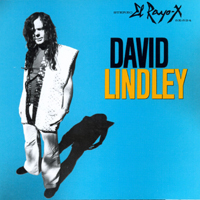 [by Ken Hunt, London] The US record producer, engineer and mixer Greg Ladanyi, who worked with, amongst others, Jackson Browne, Fleetwood Mac, Jeff Healey, Don Henley, Los Jaguares, David Lindley and Warren Zevon, died on Cyprus on 29 September 2009. He died of the consequence of an accident on stage whilst touring with the Greek Cypriot singer Anna Vissi whose album Apagorevmeno (2008) he had co-produced.
Ladanyi won a Grammy Award for 'Best Engineered Recording – Non-Classical' with his co-engineered Toto IV in 1982 – a period that found the session musician spin-off band Toto at a peak of their critical and commercial success. He was also nominated for production or engineering work on Don Henley's The Boys Of Summer in 1986 and, at the 1st Annual Latin Grammy Awards in 2000, Los Jaguares' Bajo el Azul de Tu Misterio.
He first came to the attention of people who scrutinise the small print of record sleeves with his credits on Warren Zevon's Bad Luck Streak in Dancing School (Elektra, 1980) – which he co-produced with Zevon – and Zevon's live album Stand in the Fire (Asylum, 1980) – which contained many of the hallmarked songs with which Zevon was closely identified including Excitable Boy, Mohammed's Radio, Werewolves of London, Poor Poor Pitiful Me and I'll Sleep When I'm Dead at this stage of his career.
In 1980 he also landed his first credit – as co-producer – with another Asylum act, Jackson Browne, on his Hold Out (1980) (having begun work with Browne on The Pretender (1976)). The following year he and Browne co-produced David Lindley's raucous and refined debut El Rayo-X (Asylum, 1981). Other work he was associated with included Zevon's The Envoy (1982), Browne's Lawyers in Love (1983), Henley's Building the Perfect Beast (1984) and The End of the Innocence (1989), The Jeff Healey Band's See The Light (1988) and Clannad's Sirius (1987) and Fleetwood Mac's Behind the Mask (1990).