14. 3. 2008 | Rubriky: Articles,Lives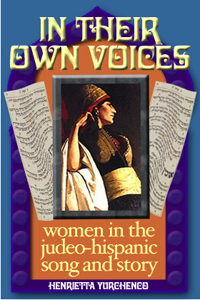 [by Ken Hunt, London] The folklorist, folk and ethnic music collector, author, radio broadcaster and producer Henrietta Yurchenco died in Manhattan on 10 December 2007 at the age of 91. She was one of the great links between the racially integrated and progressive-minded US folk scene of the 1930s and 1940s and the folk boom of the 1950s and 1960s, Over the course of her long life in music – the title of her autobiography Around the World in 80 Years (2003) was apt – she was a shaping influence in what people understood by folk music and a kingpin of ethnomusicology and world music.
Born Henrietta Weiss in New Haven, Connecticut on 22 March 1916, her parents – Yitzak (Edward) and Rebecca Weiss – were immigrants from the Ukraine. Both of them sang and her father played mandolin, so there was music in her genes. Growing up during the Depression politicized her. At the Yale School of Music she studied piano and seemed set to pursue a career as a concert pianist. She met her husband-to-be Boris Yurchenco at a John Reed Club meeting. (The John Reed Club was an association named after the author of the book Ten Days That Shook The World (1920) about Lenin and the Bolshevik Revolution.) Boris Yurchenco, an Argentine-born painter, was a kindred spirit politically. The year they married – 1936 – the Yurchencos left New Haven for New York, her base of operations for most of her life. Before they left New Haven she was arrested for demonstrating against an Italian brass band with connections to the Mussolini-era fascist dictatorship. It would be the first of many occasions when protesting got her arrested.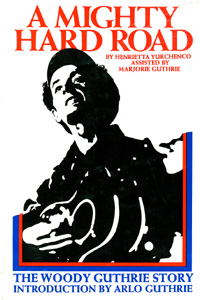 In New York City the Yurchencos hooked up and mingled with people in the arts and of similar political persuasions. One thing that happened soon after arriving in NYC was her decision to opt for a post with station WNYC rather than follow a classical piano future (though she continued to play piano for the rest of her life). At WNYC rather than become one of the 'backroom boys' or an anonymous continuity voice, she became a name broadcaster. She presented Adventures in Music, a show dedicated to broadcasting the likes of the Almanac Singers, Woody Guthrie, Aunt Mollie Jackson, Huddie 'Leadbelly' Ledbetter, Pete Seeger and Josh White. "All of them," she recalled, "with the exception of Leadbelly, were politically conscious." Leadbelly was no doubt shrewd enough to keep what politics he had to himself. He certainly had cause enough in a, politically speaking, carcinogenetic era.
Generally these folksingers performed live over the airwaves and, given the nature of such things, that music existed only for that moment and in listeners' memories. Once transmitted, that was that. We can perhaps get a little of the flavour of how Yurchenco's programmes might have sounded from one non-WNYC set that did survive. Woody and Marjorie Guthrie's The Live Wire, a wire recording from Newark, New Jersey in 1949 eventually released commercially in 2007, bottles the Zeitgeist. It captures Guthrie's spontaneity as he sings and adlibs into the microphone with a naturalness generally lacking in his commercial recordings. Its Tom Joad, 1913 Massacre and Talking Dust Bowl Blues recall songs in the firm flush of their youth, still malleable, not like frozen moments on a record. During the autumn of 1940 WNYC, with Yurchenco in the producer's chair, began running Leadbelly's own unscripted radio show Folksongs of America. "Everything was improvised. Each song was preceded by stories of his life in the South," she recalls in Charles Wolfe and Kip Lornell's The Life and Legend of Leadbelly (1993). "We went on live, and whatever happened during that fifteen minutes happened."
In NYC the Yurchencos' circle of friends and acquaintances wasn't restricted to folksingers. It grew to include the composers Béla Bartók ("one of the pioneers of folk music research," as she describes him in her autobiography) and Aaron Copland, the painter Frida Kahlo, the conductor Otto Klemperer and the Chilean writer Pablo Neruda. Nevertheless, she was in a unique position and uniquely placed to champion the rise of folk music in the city. Just as she championed the generation of Guthrie, Leadbelly and Pete Seeger, a generation on she would later encourage the likes of Bob Dylan and Janis Ian. She straddled the generation gap.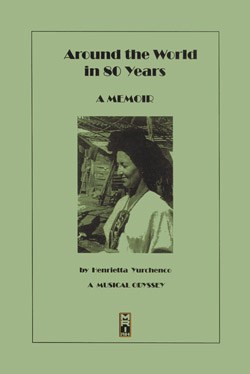 Her 1970 book A Mighty Hard Road, an important addition to the folk music literature, would be Guthrie's first major biography. ("When I was writing my biography of Woody Guthrie [.] I asked permission to use [Dylan's] Song To Woody featured on his first album," she wrote. "It took six months before I received an answer. He granted permission, but only after reading my manuscript.") Her perspective and experience meant she became an important participant in the historical discourse. She and Pete Seeger are to be seen on film, for example, reminiscing about the folksinger and folk music collector Alan Lomax in Rogier Kappers's superb documentary Lomax: The Songhunter (2005).
US folk music, it turned out, was but one primary colour on her palette. She took her first steps into the ethnographical wilderness at the age of 21. It ushered in the next important chapter in her life. The Yurchencos lugged their state-of-art portable recording equipment – some 400-600 kg of Presto K recorder, aluminium and steel acetate discs, batteries and so on – to places in Mexico where tribal peoples were cut off from mainstream Mexican society by geography, topography and time, where radio did not reach. Her 1942-1946 Mexican and Guatemalan field recordings from Mexico and Guatemala saw commercial release on the Library of Congress' Folk Music of Mexico (1948) and Indian Music of Mexico (1952), though Folkways' front cover artwork had the credit 'Urchenco'. She returned to Folkways only in 1968 with her Latin American Children's Game Songs Recorded in Puerto Rico and Mexico. (The hiatus had nothing to do any spelling mistake.) In the meanwhile, Nonesuch Explorer had released The Real Mexico (1966), her best-known and most commercially successful album. Yurchenco's peyote ritual recordings predate the better-known ones captured by Harry Smith, the acclaimed oddball compiler of the Anthology of American Folk Music.
Over time, she branched out into other ethnomusicographical territory. One of the most significant areas of interest for her – and the listening public – was her work in the field of Sephardic Jewish traditional music and folklore. Folkways released her Ballads, Wedding Songs and Piyyutim from the Sephardic Jews of Morocco (1983), a collection of spoken and sung poetry. The piyyutim of the title are Hebrew-language religious poems handed down from the Judaic poet-philosophers of the Middle Ages. (It was a subject to which she returned in her last book In Their Own Voices: Women in the Judeo-Hispanic Song and Story.) Other recordings would appear on, amongst others, Colombia, Decca, Elektra, Mercury, Monitor, Odyssey and Vanguard.
Henrietta 'Chenk' Yurchenco's legacy is scattered over many journals and record labels. She came to be seen as one of the world's most respected ethnomusicologists, recording social and ritual, traditional and so-called primitive music in many countries. Amongst her collecting forays were trips to Mexico and Guatemala (1942-1946), Mexico (1964-1966, 1971-1972, 1981, 1988 and 1992), Puerto Rico (1967, 1969) and Ecuador, Spain and Morocco (1953-1956), Galicia (1990) and Ireland (1973-1974). She even visited Romania, the German Democratic Republic and Czechoslovakia.
Further reading: Around the World in 80 Years: A Memoir (Music Research Institute, MRI Press, 2003)