8. 10. 2007 | Rubriky: Articles,CD reviews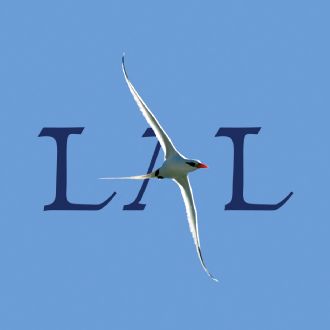 [by Ken Hunt, London] Lal Waterson, who died in September 1998 aged 55, was a founding member of the Watersons, the Hull-based folk group. Elaine, to use her proper name, was the youngest of the three siblings that eventually lent their name to one of the English Folk Revival's most influential and utterly inimitable voice-based groups. People called her the Quiet One. And there was a sliver of truth to that. Leastways while her defences were up and she was sounding you out, getting your measure. Still, without getting into the realms of cod-psychology about youngest children and their chatterbox tendencies, she had few problems when it came to talking, just difficulties whilst under the spotlight and getting asked to talk about herself and her songs. Lal Waterson was a very visual songwriter. She wrote as she saw things and what she wrote often rode roughshod over the rules of song or poetic form. She kept her cards close to her chest when talking about what she was revealing – or hiding – in her songs.
How prolific Lal Waterson was as a songwriter is open to speculation. Her brother Mike, with whom she made Bright Phoebus (1972) with an assortment of England's finest including Martin Carthy, Bob Davenport, Tim Hart, Ashley Hutchings, Dave Mattacks, Maddy Prior, Richard Thompson and Norma Waterson in tow, summed it up nicely. She would bring a song to him to get his feedback and comments. Then off she would go and return with an entirely different song. Rather than tweaking a rhyme or allowing a seeded idea to germinate, she would cultivate yet another song while claiming it to still be the same original song. It was rather like getting three songs for the price of one. Or would have been if he had logged all three.
In 1996 Topic put out Lal and her son Oliver Knight's Once In A Blue Moon. The posthumously released A Bed of Roses (1999) followed. Save for archived (if not too grandiose a word) paper and demo tapes, that was that. Oh, and the Shining Bright compilation of 2002. In which a cast of notables revisited the Bright Phoebus material or went into other territory, such as Norma Waterson interpreting the very personal recollections within Song for Thirza, a song about the woman who helped raise them after the death of their parents. "You were brought from the work house to live with us," it begins. Lal's own singing of Song for Thirza captured as an early 1970s demo would wait in the wings until its appearance on the Watersons' retrospective boxed set Mighty River of Song in 2003. Jo Freya revisits the song on Lal in a wholly touching way, in one that makes the specific universal in a way I would never have imagined possible from knowing or talking to Lal, Mike or Norma. That is Art with a capital A.
The Lal Waterson Project boasts an illustrious assembly that draws on the No Master's Co-operative, of which Lal was an early collective member. Aside from Jo Freya (vocals, tenor and soprano saxophones), Lal draws on the talents and experience of Chumbawamba's Jude Abbott (vocals, trumpet), Coope, Boyes & Simpson's Jim Boyes (voice, acoustic and electric guitars), Chumbawamba's Neil Ferguson (vocals, bass and acoustic guitars), the Old Swan Band and Jo Freya's sister Fi Fraser (vocals, electric violin, alto sax, clarinet), the Sex Patels' Harry Hamer (cajon, tabla) and The Poozies' Mary Macmaster (vocals, acoustic and electric harp). (Macmaster's harp on Flight of the Pelican is a marvel.) To which should be added the string quartet of Sarah Matthews and Bella Hardy on violins, Rachel Lawrence on viola and Gill Redmond on cello that boosts the elegiac Migrating Bird, the album's concluding song.
Jo Freya herself worked with Lal Waterson, guesting on both Lal Waterson and Oliver Knight albums. The most memorable of her contributions appeared on Altisidora on Once In A Blue Moon – an intertwined voice and clarinet dance that is both a peak in empathetic communication and a short-listed desert island disc. Having worked with Lal undoubtedly helps Lal's overall success, but, for me, the reason why Jo Freya's Lal Waterson Project works so especially well boils down to two things. When it comes to the material already in the public domain, the Project avoids the temptation to stick to the material's 'stock' arrangements. Nothing warmed over, nothing réchauffé in the French. Midnight Feast gets a backbeat – admittedly not a big step for Humankind. Yet even though Party Games draws on the familiar Bed of Roses arrangement that Freya and trombonist Alice Kinloch worked up, here it is a springboard, not a replication. As far as I am concerned, the main reason for the Project's success is down to timbre.
When singing solo – as opposed to singing with the family firm – Lal sang in her natural register, expressing things in her own, everyday voice and own idiomatic Yorkshire English. Jo Freya's natural timbre matches Lal's speaking and singing voice beautifully. Yet interestingly, while certain flattened vowels in The Bird are pure Lal, the vowels surfacing in May Butterfly are Jo Freya's and clearly out of county or indeed Riding.
The thing is this: Lal's songs were like nobody else's in my experience. Gleaning local or private knowledge helped you glimpse pinpricks of light in the rolling fog. When she or Jo Freya sing "Spent all last night in Wilson's Arms" in her song Wilson's Arms, then it helps to know a bit about Yorkshire geography and moorland. And toping topography. The Wilson's Arms was a pub up the road from where she lived – everywhere is up the road from Robin Hood's Bay – but there again the printed lyrics blow – give away – the sung pun. When in Flight of the Pelican talk turns to the pelican, it helps to know that Lal Waterson served time as a heraldic artist in her youth and was well aware of the pelican's self-sacrificing and caring, heraldic symbolism. Heraldry hones the cutting edge in this song despising Thatcherite values. Likewise Some Old Salty recalls the jive and bop of the Humber riverboat cruises of the 1950s. Still, what is there not to get when Bath Time and its evocation of parenthood, bath and bed time? Jo Freya knows these things and that is why, in my opinion, her interpretations really get under the skin of Lal's idiosyncratic missives masquerading as songs and cast them in new light. A masterpiece of re-examination of a true original.
Ken Hunt is responsible for Lal Waterson's entry in the Oxford Dictionary of National Biography and the fulsome biographical and song notes in the booklet accompanying the Watersons' Mighty River of Song.
Lal No Masters Co-operative Ltd NMCD27 (2007) For more information visit /a>- http://www.nomasters.co.uk/