27. 4. 2009 | Rubriky: Articles,Lives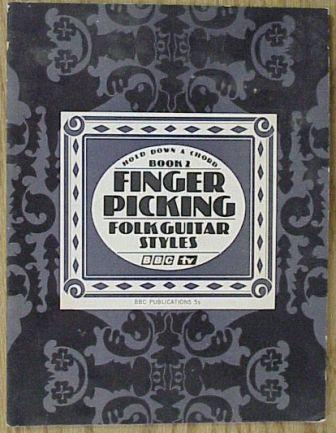 [by Ken Hunt, London] John Pearse died on 31 October 2008 in Besigheim in Germany aged 69. A wine lover – he wrote the book Cooking With Wine (1987) – it was wine that crooked its little finger at him and brought him to that Swabian wine region where he died. Born John Melville Pearse in Hook in the East Riding of Yorkshire on 12 September 1939, he grew up in the north Welsh seaside torn of Prestatyn in Denbighshire where the family ran a hotel.
Pearse supposedly took up the acoustic guitar in 1957, the clincher being getting fired up by Big Bill Broonzy – the US bluesman who toured the UK that year as part of a European tour and whose tour excited a whole generation of folk musicians including Pearse's fellow Yorkshire musicians, The Watersons.
Pearse was a musician and inventor of any number of musical gizmos, accoutrements and basics – notably strings that were marketed under his name – and the people that used and endorsed his products over the years were a veritable Who's Who of the music business. Amongst those who were proud to specify John Pearse strings as part of their kit were the Dobro player Cindy Cashdollar, King Crimson's Robert Fripp, the folk-blues maestro Wizz Jones, Bill Kirchen formerly of Commander Cody & His Lost Planet Airmen, the violinist Tim Kliphuis, the Dixie Chicks' Emily Robison and the guitar maestro Doc Watson. His business arrangements with his second wife, Mary Faith Rhoads survived their divorce. (Mary Faith Rhoads-Lewis' obituary of her ex-husband appeared in the March/April/May 2009 edition of Sing Out!.)
Nevertheless, he will primarily be remembered by the public at large for his 'how to' guides to making music that were published in Britain, the United States and Germany. He championed acoustic stringed instruments in books and on television and not merely the ubiquitous guitar. His musical terrain also included ukulele, mandolin, dulcimer, balalaika and the Indian sarod.
Beginning in the 1960s, Pearse created a body of literature targeted at people of varying levels of instrumental expertise, but especially beginners and particular styles such as blues, ragtime and folk. Pearse's Hold Down A Chord (1968) – the power of a good, direct title! – was an acoustic guitar folk standard and became to folk guitar what Bert Weedon had been to a generation of guitarists the previous decade. Pearse ranked alongside Pete Seeger and Bert Weedon when it came to instrument tuition books. But Hold Down A Chord also had the power of television behind it and was an early successful example of a television series and book tie-in. The enduring success of the series led to the original black-and-white series being remade in colour in Australia in 1982. Pearse also presented similar programmes on German and US television. And elsewhere.
He also worked for a time as a record producer for the Capitol, RCA and Warner Brothers labels though he recorded comparatively little over the years. Yet as early as 1966 he recorded with the duo of Colin Wilkie and Shirley Hart. Colin Wilkie's recollections of their wild-eyed innocence abroad in Germany before either of them had settled there are at
Pearse himself blogged in later life, notably after suffering a dreadful accident in 1983 that left him paralysed from the neck down and wheelchair-bound. He blogged about disability issues, especially about disability access whether at trade fairs or in hotels, and making music. Against the odds, he came back to continue making music and recorded Live In Kutztown (2002).
He is survived by his second and third wives, Mary Faith Rhoads-Lewis and Linda Pearse, respectively, and his stepson Bill.