30. 7. 2018 | Rubriky: Articles,Lives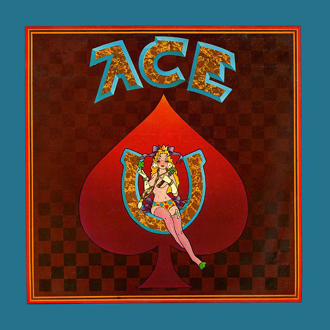 [by Ken Hunt, London] John Barlow became a cyber-guru and free speech advocate but when I first got to know him some – thanks to Eileen Law in the Grateful Dead office in the early 1980s, he was the second lyricist for San Francisco's Grateful Dead. He wouldn't have bleated about that that.
In late 1979 the opportunity arose to interview the Grateful Dead's principal lyricist Robert Hunter. He was then living with Christie and their son Leroy in an apartment in a street between Earl's Court tube station and the Troubadour on Old Brompton Road. The in-depth interview, then the longest he had ever had published, eventually stretched across three issues of the magazine Dark Star. Back in San Francisco it was received very well. It lifted the latch. Extensive interviews with key members of the band became a letter away. A priority was the dash to do the first in-depth interview with John Barlow (yet to be billed as John Perry Barlow), The first fruits of their writing collaboration with Bob Weir appeared on Weir's 1972 studio album Ace, solo-credited even although the whole band was on it and it debuted their new line-up on disc.
Hunter had explained, "With Weir, we spent a lot of time working on things, but I don't think that we basically satisfy each other. He's not that nuts about my approach to imagery. He doesn't want it to be thick he wants it to be lighter and more obvious. He's not trying to be in the least cryptic. He wants it to be very accessible. We've turned out some really good material, but our heads aren't that together. We want to work together and every now and again we do, but it doesn't really click."
Transatlantic phone calls were prohibitively expensive. The future cyber champion and I did the interview the new-fangled way. I sent questions, cassettes and International Reply Coupons – early international currency of choice, continually recycled, rarely cashed in at post offices – and in due course Barlow's revealing, self-effacing and lengthy interview popped through Swing 51's letter box in Sutton, Surrey. He called Hunter "a real poet", "the genuine article" and continued, "It's as difficult for Hunter to write in a literal vein as it would be for Wallace Stevens or T.S. Eliot. And Bobby likes his imagery ;concrete. He wants everybody out there to understand it they don't of course. But that's what he's shooting for a lot of the time, so he rebels when I try to slip in something that's a little vaporous, which I personally would prefer to do more often because, while I'm not the poet Hunter is, I would rather have my songs be poetry."
The Grateful Dead only ever had one Top 10 song in their three-decade lifespan between 1965 and 1995 – and afterlife – and the Dead did not care a jot. If anything, Touch of Grey, written by the core team of Jerry Garcia and Bob Hunter, was an aberration, a minor liability and on several levels something they did not need. With their ultra-loyal, cross-generational following known as Deadheads, hit singles and chart activity never troubled them. While many wrote them off, knee-jerk fashion, scorning them as psychedelic slackers, they had a prodigious song output, to which Barlow contributed his part as lyricist especially and principally for Bob Weir. In the doing, they created a wrong-headed, alt business model. It has since been celebrated in popular economics textbooks. One, David Meerman Scott and Brian Halliagn's Marketing Lessons from the Grateful Dead (2010), summarised it with populist, hippie stereotype transcending maxims like "Bring People on an Odyssey", "Build a Diverse Team", and "Encourage Eccentricity".
John Perry Barlow was born in 1947 in Jackson Hole, Sublette Co., Wyoming, the only child of the Republican state legislator Norman Barlow and Miriam Barlow Bailey (née Jenkins). A far cry from the citified bohemian ways of the Bay Area-based Grateful Dead, on the face of it Barlow's upbringing was the living antitheses of this psychedelic rock group's ethos. His embraced a staunchly Republican frontier spirit, the Mormon Church, Boy Scouts, freemasonry and a life lived in the vicissitudes of cattle ranching on the Bar Cross Land & Livestock Company in Cora. Wyoming's subarctic climate produces long snow-bound, freezing winters and short, cool summers. "What we talk about around here," he once said, "is cattle prices and the weather. And primarily the weather. [.] We're out in it all the time. We tend to regard life as a prank played on us by God, with his best instrument being the weather." The elements duly figured in Weir/Barlow songs such as Cassidy, Looks Like Rain and Weather Report Suite.
Barlow became a difficult child, a "jack Mormon" and his father, he explained in his first major interview anywhere in Swing 51 in 1984, "was told it was best to get me sent away if he wanted to go on running for office." He was duly sent to a prep school called Fountain Valley in Colorado Springs where he first met a fellow outsider called Robert Hall Weir, thirteen days his junior. "The school functioned largely for kids with behavioural difficulties, not in a clinical sense, but it was a pretty open-minded place," he continued. Deemed misfits, "the upper classmen singled us for particular Hell, Weir more so than me fortunately, but we both took a fair amount of shit." Barlow and Weir, a dyslectic, adopted child from the middle-class suburb of Atherton, California and already a serial school expulsion specialist, formed a deep and abiding, lifelong bond.
Later in college Barlow's thesis advisor – "an eminent American writer" – took his honours thesis work to the publisher Farrar, Straus & Giroux who bought an option on The Departures. With the "fairly sizeable" advance, "having just gotten out of the draft and out of college" he went to India for about five months. He finished it in an abandoned wintertime beach town called Clinton, Connecticut on Long Island Sound. The first section and the newly written second half never worked, let alone dovetailed, and that was that. It was, he recalled in that Swing 51 interview, "a picaresque fantasy about America and our old yearning to be ever on the cutting edge of a frontier. It was about a people who need frontiers running out of them." He continued to write, including journalism such as reviewing the BMW R75 for Motor Cycle Magazine. He later would gain extensive experience of giving testimonials to Congress on such weighty matters as Wilderness, Non Point Source Water Pollution, Acid Rain and the Grizzly Bear.
Back in California, Garcia was eager to encourage Weir's songwriting. The youngest of the Grateful Dead's founding fathers, Weir was a knotty, strongly opinionated individual. He had contributed as a co-writer to the That's It For The Other One suite, first commercially released in 1968 on the Anthem of the Sun album. He too gravitated to Hunter as a source of words, collaborating, for example, on 'Sugar Magnolia' and 'Playing In The Band'. But it was a relationship rendered artistically fraught by Weir's lyrical interventions. Barlow stepped into the breach.
It fell to him to take over running the ranch in 1971. One of his wife Elaine Parker's photographs shows him as a prototypical cowboy rancher: bearded, sunshaded, dressed for the weather in cowboy hat, quilted windcheater and leather chaps emblazoned with the Bar Cross brand, carrying a bale of hay in one hand and a baling hook in the other. 1971 was smack dab in the middle of the Dead hitting a purple patch between 1970 and 1972. During this peak period of creativity, Weir's first solo album Ace appeared. A solo album in name only, it featured the entire mothership's line-up, including the new kids on the block, keyboardist Keith and vocalist Donna Godchaux. It became the band's de facto studio album of 1972. It also unveiled the new Weir/Barlow partnership, evidenced by Black-Throated Wind (written in India and the source of the title of Mother American Night: My Life in Crazy Times, Barlow's memoir written with Robert Greenfield, to be published in 2018), Walk In The Sunshine, Looks Like Rain, Mexicali Blues and Cassidy. Though fewer numerically, the Weir/Barlow partnership went on to produce more substantial additions to the canon than any other writing partnership outside of Garcia/Hunter.
Cassidy, a lyric he wrote to an existing rhythm guitar part (rather than their more usual approach of Weir setting words), describes a welcoming and an adieu. Cassady, Barlow's preferred (but overridden) personal spelling, was "a wave goodbye to Neal and a hallo to Cassidy". Neal Cassady was the hero of Kerouac's On The Road, a former Merry Prankster and the "cowboy Neal/At the wheel/Of a bus to never-ever land" of the That's It. suite. Cassidy was the daughter of Eileen Law who "gave birth to [.] out there at the Rucka Rucka Ranch [in Marin Co., California] shortly after the time Neal Cassady died". (At the time Law was much taken with the film Butch Cassidy And The Sundance Kid.) Both mother and daughter remained ever after members of the extended Dead family. The camaraderie and brotherhood of the organisation – whether the people who stood on stage, the lyricists who wrote the words, the graphic artists who painted and designed, the lighting and sound engineers – was and remains sui generis. Yet despite the new revenue stream of royalties, the Bar Cross, in the family since 1907, did eventually go under, as the feared "wholly-owned subsidiary of the Rock Springs National Bank".
Barlow was an intensely humorous man whose conversation was peppered with drollery and deadpan asides and whose anecdotes could be devastatingly self-deprecating. An early cyber visionary, he popularised the term cyberspace, an expression he borrowed from William Gibson who coined it in his 1982 short story Burning Chrome and further promulgated it in his 1984 science fiction novel Neuromancer. Barlow was an early advocate of The WELL – short for Whole Earth 'Lectronic Link – one of the earliest virtual communities, founded in 1985 by the epidemiologist and technologist Larry Brilliant and the early LSD adventurer, Merry Prankster and Whole Earth Catalog visionary Stewart Brand. In July 1990 the month the Dead's longest-serving keyboardist Brent Mydland with whom Barlow also wrote, died, Barlow, Mitch Kapor and John Gilmore co-founded the Electronic Frontier Foundation. This was a San Francisco-based, not-for-profit, digital rights group designed to promote civil liberties and champion free speech on the web. Collectively, EFP foresaw the potential of social media and the possibilities of bulletin boards were barely appreciated. It remains one of Barlow's enduring legacies.
He died at his San Franciscan home of undisclosed causes. His 1977 marriage to Elaine Parker ended in separation after 17 years in 1992 and divorce. His survivors include his daughters, Amelia, Anna and Leah. His fiancée, Dr. Cynthia Horner, died in 1994.
John Perry Barlow, cyber-guru, free speech advocate and lyricist, was born on October 3, 1947. He died on January 6, 2018, aged 70