14. 12. 2007 | Rubriky: Articles,Lives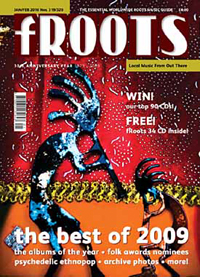 [by Ken Hunt, London] The photographer and technical diver Keith Morris went missing off Alderney, one of the Channel Islands in the English Channel, on 17 June 2005. Born in the South-west London district of Wandsworth on 15 August 1938, he was responsible for some of the most enduring and unwavering images of British and American music. His subjects included John Cale and Elvis Costello, BB King and Jimi Hendrix, Fairport Convention and The Damned, Sandy Denny and Marc Bolan.
However, he was drawn back over and over again to a series of photo shoots he had done of a cult – as in little-selling – singer-songwriter called Nick Drake. "Although I knew Nick on and off for four years, I photographed him only three times, each time linked to one of his albums," he said at the time of his June to August 2004 exhibition of Drake photographs at London's Redfern Gallery. Personally speaking though, his gnarly, ivied backdrop to Martin Carthy's 1978 album Crown of Horn is the image I like best. As far as the British folk scene was concerned, Keith Morris was one of the next generation of photographers that took up where Brian Shuel left off.
The January/February 2010 (Nos. 319/320) issue of fRoots contains a four-page photo-spread from the Keith Morris archives. Amongst the pictures are portraits of Richard Thompson, Shelagh McDonald, The Silly Sisters, The Albion Country Band, Duster Bennett and Martin Carthy and Dave Swarbrick. Available from www.frootsmag.com