16. 1. 2011 | Rubriky: Articles,Lives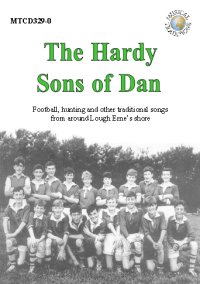 [by Ken Hunt, London] One of my fondest memories of Britain's specialised music magazine scene of the 1980s into the 1990s is how little ego and rivalry there was for the most part. There were a couple of exceptions (no names, no pack drill) and, strange though it may seem, not a single ornery person from that bunch stayed the course within music criticism. Keith Summers wrote about music, collected it (as in, made field recordings of such as Jumbo Brightwell, the Lings of Blaxhall, Cyril Poacher and Percy Webb as well as later contributing to Topic's multi-volume series Voice of the People) and published magazines about it. He had the fall-back trade of accountant that funded his passions.
In 1983 Summers launched an excellent magazine called Musical Traditions. A number of us already knew him from concerts or shindigs but issue one gave an idea of how he meant to continue and of his wider tastes with pieces on the Nigerian juju musician I.K. Dairo, the Irish piper, storyteller and folklorist Séamus Ennis, East Anglia's wondrous traditional singer Walter Pardon and the Armenian musician Reuben Sarkasian. Many of the magazines that we published were basically one-man shows. Few lasted too long. The attrition rate due to bad debts, lost consignments and volunteer labour stretched too far did for many of us. Musical Traditions lasted for twelve physical issues. Yet, as if putting out one magazine wasn't enough, Summers started up Keskidee, devoted to black music traditions. It managed three issues.
Summers was drawn to the Irish folk tradition. He recorded extensively between 1977 and 1983 in Co. Fermanagh in Northern Ireland. It culminated in his two-CD set, The Hardy Sons of Dan (Musical Traditions MTCD329-0, 2004), subtitled "Football, Hunting and Other Traditional Songs from around Lough Erne's Shore", with a collection of performances by the likes of James and Paddy Halpin, Packie McKeaney and Maggie Murphy.
One underreported aspect of dear old Keith was his own idiosyncratic singing. I remember it rather fondly. Like yesterday in fact. It was rather as if he had just staggered out of an Essex or Sarf London pub after a Sunday lunchtime session on the way to the figuratve seafood stall. (Back in those dark Sundays pubs were open for a measly two hours and then closed until the evening.) By way of background to the following anecdote, Keith and I had been to an exceedingly fine concert as part of the Crossing the Border festival the previous night. Lyle Lovett had sung his then unreleased I Married Her Just Because She Looks Like You (later to appear on Lyle Lovett And His Large Band (1989)). On the way out, full of Lebensfreude, we gazed into each other's eyes and, without cue, Summers and Hunt broke into song – well, more the chorus which was pretty much the song's title.
The next afternoon Keith and I found ourselves at the same press bash in the capital – the act, occasion and purpose banished and blotted out by the event's free alcohol and the passing years. It having nothing to do with Lyle Lovett is all I remember. We did our damnest to help the cullet mountain by drinking uncounted bottles of foreign lager of export strength. Having done our bit for recycling and, importantly, having made sure there was no more to be had, we strolled down Tottenham Court Road in the sunshine hammily singing Lyle's fine new song as an alcohol-acoustic loop all the way to Collet's folk emporium at the top of Charing Cross Road where we treated the folk department's manager, Gill Cook to several rousing loops of the same. She took it in good spirits, sat us down, made us tea and we talked. Cunning sangsters that we were, we kept the conversation flowing until about ten minutes before pub opening time. This coincided with the shop shutting, when the three of us swanned down to the nearby Angel at St. Giles High Street for liquid refreshments. Let's not beat about the bush, damn it, that sunny afternoon Keith and I were Lyle Lovett's right-hand men. He was Essex Lyle. I was Sarf London Lyle.
Born on a London double-decker bus outside Hackney General Hospital in, Hackney, East London on 11 December 1948, Keith Summers died at Southend-on-Sea, Essex on 30 March 2004.
There is a wonderful account of The Hardy Sons of Dan at www.mustrad.org.uk/articles/hardyson.htm
Ken Hunt's obituary of Keith Summers is at www.independent.co.uk/news/obituaries/keith-summers-549731.html