19. 7. 2009 | Rubriky: Articles,Live reviews
The golden-throated bird on the Hogarthian wire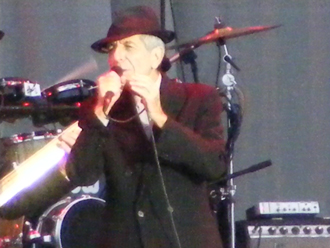 [by Ken Hunt, London] Say you woke up one morning and the smell wasn't coffee but the stench of something having gone off. What would you do? It happened to Leonard Cohen while he was on retreat at the Mount Baldy Zen Center in southern California's San Gabriel Mountains. With a sheaf of law suits behind him, Cohen's remedy was to hit the road, drumming up new interest by touring and giving audiences what they wanted. He picked himself up, brushed himself down and started all over again – sensibly chronicling the process with the revenue-injecting CD and DVD Live in London from the O2 venue in London in July 2008.
In July 2009 the nearest he got to London was Brooklands, near Weybridge – an outdoor venue on the site of the world's first purpose-built motor racing circuit. (And being Surrey naturally the overcast skies turned drizzle into rain and, forewarned, forearmed, Neil Larsen's keyboards were draped by waterproofing throughout – though his Hammond B3 sang out of a security about as pretty, the big screens could not lie, as a reused condom.) At Weybridge, no doubt 'immortalised' on mobile phone cameras, during Hallelujah Cohen interjected, "I didn't come all this way to Weybridge/To fool yer" – though please do re-run the moment on YouTube in case I misheard and he sang 'weighbridge'. Ad-libbing stage remarks is not his forte yet, however. He delivers the mulled-over, so to speak.
That same month saw him scheduled to give concerts in Cologne, Berlin, Antwerp, Nantes, Paris, Toulouse, Weybridge, Liverpool, Langesund, Molde, Dublin, Belfast, Lisbon and Leon. That is eight countries, not counting that return to the United Kingdom for the Belfast concert. Not bad for a chap born in September 1934.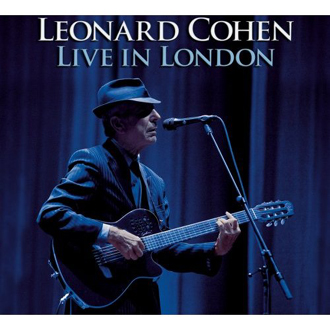 Throughout the concert two cameras stationed in front of the stage provided the pixels for the big screen on each side of the stage. But a sneaky third did emerge. It was probably most tellingly deployed during the opening song of the second half – Tower of Song – because the camera was in on the joke with its close-ups of Cohen's right hand tinkling the ivories in unapologetically pedestrian fashion – to great applause. Camera and audience were complicit in the joke. After his 'spotlit moment' he gleefully announced, "Thank you music lovers." To renewed applause. Clearly the band's keyboardist could have run rings around him but that would have defeated the point of Cohen's little planned coup de théâtre.
Cohen really was the good humour man. His wry lyrical proclivities long ago trounced the slit-your-wrists clichés because so many songs have their drolleries – even Dress Rehearsal Rag (not performed) is a song not without its odd humorous lapse. Too many people buy into the received opinion and ignore the light and shade to concentrate on the darkness. Take that Nirvana In Utero moment and the way Kurt Cobain bought into the cliché with "Give me a Leonard Cohen afterworld/So I can sigh eternally" in Penny Royal Tea. To digress slightly in order to introduce a folkloristic twist to In Utero, in European herblore preparations of polajka – in Czech – or pennyroyal were used to promote menstrual flow or induce abortion. Whereas probably it's just accident that Cobain inadvertently added an abortifacient twist to in utero, Cohen's writings work effortlessly on multiple levels. A number of his songs allow and usher in Zen-strength possibilities.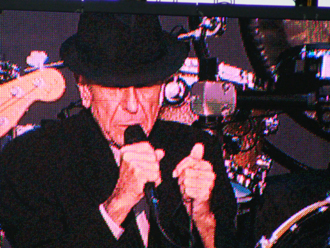 Whether noirist or boulevardier, the lover reflecting on his past adventures or present aches, Cohen proved to be the perfect Hogarthian. Plus he delivered sung poetry with a stand-up comedian's timing. In his and Sharon Robinson's In My Secret Life he sang, for instance, "I bite my lip/I buy what I'm told/From the latest hit/To the wisdom of old" and held and elongated old in a way that added wit to word. (Not having heard Live in London beforehand, it was still fresh for me.) During I'm Your Man, the lines "And if you want a doctor/I'll examine every inch of you" were delivered to arch effect, pure roué theatre, cueing female screams.
His songs were littered with self-deprecating observations and wall-eyed philosophical insights. Everybody Knows in the first set with its "Everybody knows that you've been faithful/Give or take a night or two" and suchlike was full of barbs and though the songs may be as familiar as hell, seeing him deliver them and raise his hat to the audience afterwards added poignancy. That is what the live moment demands and delivers way beyond the DVD souvenir. Cohen used every ounce of his limitations to deliver a truly superlative performance, praising his accompanists with remarks such as "So very beautiful" after Tower of Song, endearing himself still more for his rapt audience.
Now to get to the heart of the matter, here was a 74 3/4-year-old man who achieved what he did not merely because of the strength of his catalogue but, importantly, because of the power and suppleness of his ensemble under m.d. Roscoe Beck. During The Future – as on Live in London, the second song in the first set (the first seven songs were performed in the same order as that double-CD and DVD) – the voices of Sharon Robinson and The Webb Sisters – and their silky melt of different vocal colours and timbres – lifted the song each time they warbled "Repent" while on Dance Me To The End of Time Javier Mas cleverly conjured a Greek feeling with Spanish instrumentation, summoning a wind from Hydra, Cohen's Aegean island past out of which so many important early songs took on shape and substance.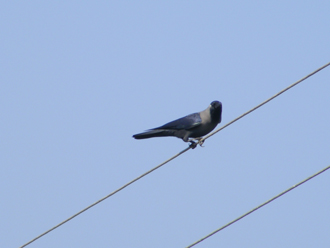 The crux of the matter is, the band gives him the freedom to fly and cover his deficiencies brilliantly. For example, during Suzanne the three female singers sang the phrase "with your mind" as a rising harmony that allowed him to trail off and cleverly bury his final note. The arrangements and instrumentation weren't about recapturing past vinyl glories, they were about getting under the skin of the songs and pouring old wine into crystal decanters – as opposed too many acts' plastic carry-out or wine box – for today's delectation.
Two songs in, my friend's sister sitting next to me whispered the wish to adopt Leonard Cohen as her grandfather. I wrote the remark down in my notes, followed by, lapsing into German, "an open invitation to Unzucht." Unzucht means 'sexual offence' in German jurisprudence. Leonard Cohen was that good. He really was. And he definitely still has powers to charm sweet songbirds down from the trees.
Ensemble
Leonard Cohen: vocals, guitar, keyboards
Roscoe Beck: musical director, 5-string electric bass, double-bass, backing vocals
Rafael Gayol: drums, percussion
Neil Larsen: keyboards, accordion
Javier Mas: bandurria, laud, archilaud and 12-string guitar
Bob Metzger: electric and acoustic guitars, pedal steel, vocals
Sharon Robinson: vocals
Dino Soldo: tenor and soprano saxophone, winds, vocals
Charley and Hattie Webb (The Webb Sisters): vocals
Hattie Webb: harp
Set list
First Set* Dance Me To The End Of Love* The Future* Ain't No Cure For Love* Bird On The Wire* Everybody Knows* In My Secret Life* Who By Fire* Heart With No Companion* Democracy* Anthem
Intermission
Second Set* Tower Of Song* Suzanne* Sisters Of Mercy* The Partisan* Boogie Street* Hallelujah* I'm Your Man* Take This Waltz
Encores
* So Long, Marianne* First We Take Manhattan* Famous Blue Raincoat* If It Be Your Will* Closing Time* I Tried To Leave You* Whither Thou Goest
Apart from the Live in London image, photos (c) Santosh Sidhu/Swing 51 Archives and Ken Hunt/Swing 51 Archives (the Corvus splendens Crow On the Wire image)
More information, videos and sundry guff