23. 5. 2011 | Rubriky: Articles,Lives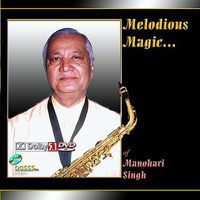 [by Ken Hunt, London] Cast your mind back to 1971 and the film Caravan. That ever-risqué delight Helen is commanding the screen. A slinky saxophone croons over an electric bass guitar line with vibraphone in underlying support. Within a minute electric piano, trumpet and a splash of drums comes on the way eggs and flour get folded in gently when making a pudding. A spy flick tune emerges and then dissolves away. Helen pleads, "Lover, come to me now." We are listening to Piya Tu Ab To Aaaja ('Lover, Come to Me Now', first line as title) with Asha Bhosle putting the words on Helen's lips – with occasional cries of "Mon-i-kkka!" from the song's composer Rahul Dev 'Pancham' Burman.
This is not only the demi-monde of the Indian film Cabaret Song: this is the world of Manohari Singh – multi-instrumentalist, session musician, arranger, composer and shaper to the Bombay film industry. His saxophone plays such a small yet vital role in building the song's sultry sexy charge, the embodiment of less being more. As an example of musical restraint, it has few peers in popular music. No wonder that Manohari Singh was such a massively important facilitator of R.D. Burman's visions.
Born in Calcutta on 8 March 1931, Manohari Singh's father had also played saxophone with the Calcutta police marching band. Like his father before him, Singh junior took up the 'key flute' (to differentiate it from the bansuri or bamboo flute) and saxophone. And because he played saxophone, he played clarinet because the two went together and saxophonists were expected to double up. The epitome of versatility, he performed with the Calcutta Symphony Orchestra and in jazz combos before moving, at music director Salil Chowdhury's suggestion, to Bombay in 1958. The Bombay film industry was yet to gain its Bollywood sobriquet but whether you were a Bengali musician or a Punjabi music director (composer) and so on, you knew which side of the roti the ghee was buttered and where to gravitate in order to make some rupees and a reputation.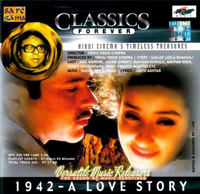 In Bombay he fell in with music director S.D. Burman's son, Pancham. Eight years Singh's junior, they would work together until Burman's death on 4 January 1994 and co-create a phenomenal body of work, with many of Bollywood's best-loved songs to their credit. Their 'final' collaboration was on Burman's posthumous smash hit, 1942: A Love Story (1994). Whether he appeared as an anonymous session musician or under permutations of his name like Manohri Singh or Manhori, he was a musician of choice if saxophone or keyed flute were called for.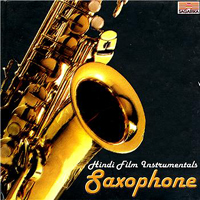 Parallel with his session work, Singh developed a public face, releasing albums under his own name. He brought the gift of being able to sight-read and being able to transpose into another key without having to write the notes out again to fit the new key. It is something, for instance, that Albert-system clarinettists learned to do intuitively when sight-reading clarinet music done by a Böhm/Boehm-system clarinettist. Following his death, Asha Bhosle told me, "Asha Bhosle explained: "Manohari could play a song in a different key without rewriting the notation. He knew every music part of thousands of songs by heart."
He died in Mumbai on 13 July 2010
Ken Hunt's obituary of Manohari Singh from The Independent of 23 September 2010 is at: http://www.independent.co.uk/news/obituaries/manohari-singh-saxophonist-who-made-his-instrument-central-to-bollywood-scores-2085593.html