15. 2. 2013 | Rubriky: Articles,Lives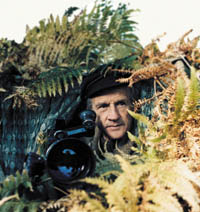 [by Kate Hickson, Powys, Wales] These remembrances remain in a state of flux as news comes in, details get corrected, information emerges and weblinks appear. This month's includes the centenary of the birth of Indo-Hungarian artist Amrita Sher-Gil.
Last updated: 27 February 2013
3 January – The Karnatic violinist M.S. Gopalakrishnan died, aged 81, in Chennai.
Ken Hunt's obituary 'MS Gopalakrishnan: Revered Southern Indian violinist ' from The Independent of 20 February 2013 is here: http://www.independent.co.uk/news/obituaries/ms-gopalakrishnan-revered-southern-indian-violinist-8501679.html
15 January – The singer and guitarist Shirley Douglas died, aged 73, in Benissa, Spain. She sang with the Chas MvDevitt Skiffle Group, replacing Nancy Whiskey (who left for personal reasons) in 1957 at the height of the skiffle boom. She would work extensivelt with McDevitt whom she married in 1959. Spencer Leigh's obituary 'Shirley Douglas: Singer and guitarist who helped lead the skiffle boom'from The Independent of 2 February 2013 is here: http://www.independent.co.uk/news/obituaries/shirley-douglas-singer-and-guitarist-who-helped-lead-the-skiffle-boom-8477876.html
17 January – the Iranian classical violin soloist, highly respected accompanist (for, amongst others, Marzieh, Hayedeh, Mohammad-Reza Shajarian) and composer-songwriter Homayoun Khorram died, aged 72.
19 January – the Pakistani light classical and playback singer Mehnaz Begum, died aged 55 in Bahrain.
On the same date Anthony 'Bubs' White died, aged 68, in Coventry in England's Midlands region. He was the guitarist with the Bonzos (Let's Make Up and Be Friendly period), Big Grunt, Quite Riot and more. Of his first brush with adulation and worship with the Bonzos, he recalled, "I was playing a big guitar solo, and suddenly a massive cheer went up. I remember thinking; this is what it's like to be famous then. That was until I turned around and spotted The Who's iconic drummer Keith Moon who had come on stage!" Andy Roberts' memories entitled 'Anthony 'Bubs' White – a tribute' from his website: http://www.andyrobertsmusic.com/news-bubs-white.html
27 January – The Irish film-maker, broadcaster, writer and musician Éamon de Buitléar (pictured) died at the family home in Delgany, Co Wicklow at the age of 83. He was already involved with Irish traditional music before he met Seán Ó Riada and in 1960 became a founding member of the breakthrough Irish traditional music group Ceoltóirí Chualann, the immediate forerunner of the Chieftains. In the 1970s he founded Ceoltóirí Laighean (Musicians of Leinster), a folk-orchestra for different times.
He will be most remembered for his film work and the massive contributions he made to awakening Ireland to its natural history and the conservation of its countryside and coastal waters. The, as ever, uncredited obituary 'Film-maker, musician and conservationist' from The Irish Times of 2 February 2013 is here: http://www.irishtimes.com/newspaper/obituaries/2013/0202/1224329560546.html
30 January – The painter Amrita Sher-Gil was born in Budapest to to Umrao Singh Sher-Gil Majithia, an aristocrat and scholar from Amritsar in Punjab, and Marie Antoniette Gottesmann of Jewish Hungarian stock. The trajectory of her paintings and their subject matter reflects her travels and where she settled. Her images of women are beyond superb. She died in disputed circumstances on on 6 December 1941 in Lahore, then part of British India and today part of Pakistan.