17. 7. 2011 | Rubriky: Articles,Lives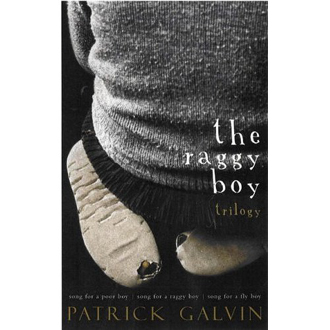 [by Ken Hunt, London] Patrick Galvin's death on 10 May 2011 in his birth city of Cork received some attention, the way that Ireland's foremost poets and men-of-letters get written up. Born on 15 August 1927, his obituaries raised the response of 'Oh no, that will not do.' Galvin was more than a poet and dramatist in the way he chronicled and portrayed his homeland, its history and its people. He had a parallel life as a singer and writer of Irish songs. His recording career began at Topic – Britain's and the world's oldest independent record label – in the early 1950s. He contributed a number of 78 rpm singles with Al Jeffrey, an early largely unsung hero of the post-war Folk Revival, accompanying him. Amongst them, were songs now largely seen as, or deemed standard repertoire through, say, the Dubliners, Thin Lizzy and Sinéad O'Connor.
On disc he broke 'new' ground at times when anti-Irish bigotry stymied the commercial release of such material. Galvin's first Topic single was Bonny Boy backed with She Moved Through the Fair, followed by Brown Girl and My Love Came to Dublin, Wild Colonial Boy and Football Crazy, Wackfoldediddle and Johnson's Motor Car and The Women are Worse Than the Men and Whiskey In The Jar.
This was powerful voodoo galvanising poet Padraic Colum's supernaturalism, football madness from another, perhaps less sectarian age and full-tilt, proselytising Irish rebel songs. This was leavened, however, by his abiding beliefs in socialism and the brotherhood of man. Topic also released long-players with Irish Songs of Resistance – exactly what was rattled in the tins – in their titles. His records were released in the USA on Stinson and Riverside.
He worked, reworked or tweaked song fare. That might be for The Boys of Kilmichael on Jimmy Crowley's Uncorked (1998) or, probably his most widespread song, James Connolly, recorded on The Black Family (1986) and by Christy Moore who first recorded it on Prosperous (1972). John Spillane set Galvin's The Mad Woman of Cork to music for his Hey Dreamer. In this pool, an image rises. Moore said he had learned James Connolly "many years ago from Dominic Behan" making it part of a cycle, just as Patrick Galvin would have wished. Galvin thus represents a link between the Irish folksong tradition, Seán Ó Riada, Dominic Behan and another century's flowering of Irish song. And poeticism of a wider sort too, of course. In his One Voice – My Life In Song (2000), Moore wrote in the specific context of James Connolly, "While these songs are in performance they belong in the air. No one cares who wrote them while I sing them, they belong to us collectively."
Further biographical reading: Patrick Galvin's memoirs Raggy Boy (New Island Books, 2002)
Further information: http://www.informatik.uni-hamburg.de/~zierke/folk/records/patrickgalvin.html and Ralph Riegel's obituary from Eire's Sunday Independent of 15 May 2011 http://www.independent.ie/obituaries/patrick-galvin-2647558.html