19. 7. 2008 | Rubriky: Articles,Lives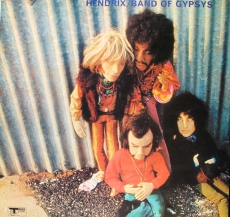 [by Ken Hunt, London] Peter Kameron was a man who straddled many fields of the arts and entertainment. He was born in New York City on 18 March 1921 and went on to become the personal manager for a number of US music acts in the 1950s and the 1960s, signally amongst them, the Weavers and the Modern Jazz Quartet.
He broadened his approach and built on his expertise and experience to become part of the management team around The Who. They were a rather promising rock group whose Pete Townshend nevertheless made no bones about pitching songs to the folk scene to. (Something forgotten in the accounts.) Kameron was there when The Who set about establishing Track Records (1967-1978), headed by Kit Lambert, Chris Stamp and Pete Townshend. Kameron's precise role in all this is ill-defined and unclear but he was there. Amongst the acts that recorded for the label were Crazy World of Arthur Brown, The Eire Apparent, Jimi Hendrix, John's Children (with Marc Bolan) and Thunderclap Newman. It was a label with a vibe. In Polly Marshall's The God of Hellfire – the Crazy Life and Times of Arthur Brown (2005), she quotes Arthur Brown saying, "We decided on Track, because they did The Who and because Pete was involved." It was a label with cachet.
Kameron never stayed wholly within music, ducking and diving into independent film-making including You Better Watch Out, film score work and various publishing activities, most notably with the L.A. Weekly. Towards the end of his life, he channeled part of his money into endowing a chair at the UCLA Law School. He died at his home in Beverly Hills, California on 29 June 2008.
The illustration is the cover of Track Records 2406 002 (1970). Even then, the image was odd with its combination of Saskia de Boer's dolls – the irrelevant presence of DJ John Peel, the Rolling Stone Brian Jones still confuse – and Graphreaks' concept photographed by Peter Sanders.