21. 2. 2011 | Rubriky: Articles,Lives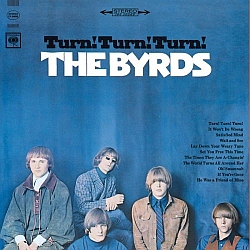 [by Ken Hunt, London] Terry Melcher, who died of cancer on 19 November 2004, was a man of many parts and, as Doris Day's son, doors opened for him. Her only son, he was born Terry Jorden on 8 February 1942. Taking the surname of his mother's third husband, Martin Melcher (who legally adopted him), he helped shape a generation's musical consciousness and define the West Coast folk-rock sound. Before that he wrote songs, for instance, with Bobby Darin and Randy Newman, for his mother and for Paul Revere and the Raiders (for whom he penned Him Or Me (What's It Gonna Be)).
Melcher had a stint of songwriting and performing with the future Beach Boy Bruce Johnson (as Bruce & Terry) which led to a minor 1964 hit, Summer Means Fun, later singing back-ups on the Beach Boys' Pet Sounds (1966) and still later co-writing their US number single 1, Kokomo. Friendship with Dennis Wilson brought him into the orbit of the psychopathic killer Charles Manson, then an aspiring recording artist. After Manson and his Legion of Charlies turned Melcher's former Hollywood home into a human abattoir for its new tenants in 1969, Melcher understandably flipped out.
Melcher had got on a programme for trainee producers for Columbia's New York 'office' on the strength of a recording and when he returned to the West Coast, he wound up with a new band that had undergone a number of name changes from the Jet Set and the Beefeaters before arriving at the Byrds as their name. They were on the cusp of recording their Columbia debut. As David Fricke wrote in the Byrds' box-set booklet notes, this was a time "when record labels and producers treated most pop groups like haircuts-with-attitude." Mother Melcher knew best (and egos apart, he probably did) choosing Jim (later Roger) McGuinn and his 12-string to do the biz on Mr Tambourine Man. This had started out as pop music, after all. By the time the song was topping the charts round the world, the world was a different place. Melcher produced the hit-single album of the same name (1965) and the follow-up, Turn! Turn! Turn! (1966). After which the Byrds asserted themselves with the lusciousness of proven 'lucrebility' by dumping him. Melcher never completely left the Byrdish circle however, returning to produce the lacklustre The Ballad of Easy Rider (1969) (though that surely should have been 'Ryder' like their mooted album title Byrdshyt), the stupendous (untitled) (1970) and the reprehensibly crap Byrdmaniax (1971). He may have plagued us with solo albums (Terry Melcher (1974) and Royal Flush (1976) anyone?), but it for his guiding hand on the Byrdish tiller that we remember him here with extraordinary fondness.