20. 2. 2011 | Rubriky: Articles,Feature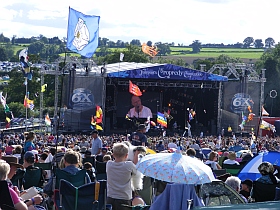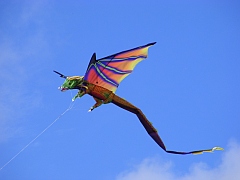 [by Ken Hunt, London] Planning a trip to England, Scotland and/or Wales? Hoping your visit coincides with some musical adventures? The highly recommended Spiral Earth guide is the ideal place to start planning your time and trip.
In addition to major fixtures such as Cropredy, Whitby Folk Week, Towersey and Glastonbury, expect to uncover the unexpected – such as the Pipe and Tabor Weekend, Morpeth Northumbrian Gathering and the Sunrise Celebration.
The guide details UK folk, roots and alternative festivals by month and geography with a map to click on. The map won't allow you to click on, say, the Channel Islands for the Sark Folk Festival and the map doesn't include Northern Ireland but using the January-April, May, June, July, August and September-December options will get you places by another route. You get the festival's name, the dates and the website.
Plus it has a breaking news section.
www.spiralearth.co.uk/festivals/default.asp
The images of Fairport's Cropredy Convention 2008 are © Santosh Sidhu/Swing 51 Archives.