21. 2. 2008 | Rubriky: Articles,CD reviews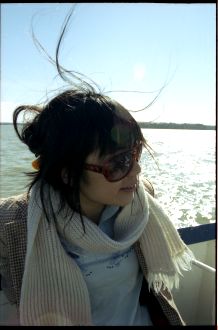 "I have seen fear and convenience/I have never glimpsed romance."
[by Ken Hunt, London] Thao Nguyen's We Brave Bee Stings And All, produced by Tucker Martine (The Decemberists, Mudhoney and Sufjan Stevens), is one of those fine vehicles that hurtle down the turnpike causing the listener to do a double take or three. On a casual listening or initially you'll get carried along with a banjo-driven song like Swimming Pools without taking in the lyrical context. But then a line like "We splash our eyes with chemicals" drops like bait. And in introducing ideas of The Beauty Myth kind, it plants a tiny barb securely in your mouth before reeling you in.
Instrumentally and vocally, The Get Down Stay Down – Frank Stewart on guitars, piano and organ, Adam Thompson on bass, piano and a beastie called marxaphone and Willis Thompson on kit drums and percussion – support her voice, guitar, banjo and piano well. (Everyone has a jolly good time clapping hands.) What raises the music above the sum of those parts is the interesting, unprepossessing colour instrumentation. A couple of examples should suffice. Steve Moore's swirling trombone on Fear And Convenience or Wayne Horowitz's Hammond B3 on Travel may not be virtuosic performances – that is not the point of their presence – but the trombone powers up Fear And Convenience and the Hammond B3 has a comfy safety net feel to it the way Garth Hudson's solid chordal playing made it clear that in his hands everything was safe in The Band's Music From Big Pink arrangements.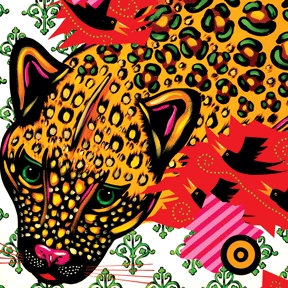 The backstory goes something like this. Thao Nguyen – evidently of Vietnamese stock -took up the guitar around the age of twelve. She began playing in a high school band and writing songs. Her debut release, an EP called Like The Linen (2005), appeared while she was at college in Williamsburg whilst she was attending William & Mary College. She gigged and kept on writing songs. Down the line she came to the attention of the drolly-named Kill Rock Stars. It led to her appearing on the label's anthology Sound The Hare Heard (2006). Each singer-songwriter, regardless of how well known – or not – they were, was rationed to one performance. Thao Nguyen's contribution was Feet Asleep (also on We Brave Bee Stings And All). Feet Asleep appeared alongside Sufjan Stevens' Adlai Stevenson, Laura Veirs' Cast A Hook At Me and Simone White's The American War. And then she began recording We Brave Bee Stings And All.
Don't be deceived by the name. If you go in search of overt Vietnamese influences, you'll search in vain. This is music from a United States that gets elbowed out of too many commentaries. This is American music that some call folk or country or folk-rock though it actually is planted firmly in the singer-song tilth. The wit of Thao's lyrics in Bag of Hammers and Big Kid Table – the stand-out tracks for me right now – and the lyrics' and the music's examination of the American condition elevate it above its milieu. Meaning, there are too many songs on the planet lacking originality of any kind and we get afflicted with them. Thao Nguyen is a worthy baton carrier in the tradition of Victoria Williams. Williams' takes on the world in song are similarly marvellously, refreshingly quirky. Odd insights, as in insights of the odd kind, shoal on We Brave Bee Stings And All too, suggesting a similar promise to the one that Williams' breakthrough work suggested. Goodness knows where Thao Nguyen's music is going to go when she really kicks in. We'll be there to follow it though.
Thao We Brave Bee Stings And All (Kill Rock Stars KRS481 (2008).
Kill Rock Stars' website is a one-stop shop for connecting with Thao's activities: www.killrockstars.com