15. 11. 2010 | Rubriky: Articles,Giant Donut Discs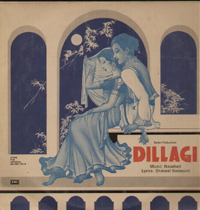 [by Aparna Banerji, Jalandhar City] For this month's super ten I start with Shubha Mudgal followed by Gayatri Iyer, Sahaj Ma, Jagjit Singh and Lata Mangeshkar, Surinder Kaur, Kailash Kher, Richa Sharma and Sukhwinder, Bhupinder and Chitra, the Wadali Brothers and Suraiya and Shyam.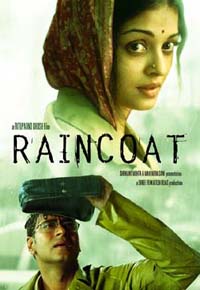 Mathura Nagarpati – Shubha Mudgal
I first listened to this song during one of those rare train journeys which I made with my grandmother. This is also the only song that she ever bore listening to on my earphones (which she usually hated) without complaining once. The allusion to her revered Lord Krishna might be part of the reason. I hadn't understood much of the song then, but she liked it and explained it to me during the course of the journey.
In the movie that Mathura Nagarpati comes from, a village guy begins a journey to the city where his beloved (separated from him by marriage to Mr. City Guy) lives. The song features a train moving out of lush green villages towards the dry, crowded city.
Talking about Hindu mythology, Krishna was born in Mathura, spent his childhood in Gokul and Vrindavan, where he fell in love with Radha. But the two never shared matrimonial bliss. As a young man, Krishna went to Mathura and became a leading prince there, later getting married to Rukmani. Krishna never went back but this song imagines him making a trip back to Gokul.
It says:
"Subah subah kaa khyal aaj
Waapas Gokul chale Mathura raaj."
(What thought possessed your mind so early in the morning today/That you go back to Gokul, king of Mathura?)
"Mathura nagarpati kahe tum Gokul jao?
Manohar besh chor Nandraj
Sar se utar ke sundar taaj
Raajdand chor bhoomi parvaj
Phir kahe bansuri bajao?"
(King of Mathura, why do you go back to Gokul?/You give up your pleasant visage/Take off your beautiful crown/Leave your royal sceptre/And take to the streets/Why do you play the flute again?)
The Braj-tinged, rustic lyrics by Rituparno Ghosh (also the director of the movie) are the heart of the song. The music director might have been tempted to go over-the-top classical, since the lyrics would have easily supported it. But Debojyoti Mishra knew better. The lingering, aching, somehow subdued composition accentuates the pain and irony that the lyrics want to convey. Shubha Mudgal's subtle-bold voice renders a soul to the song which no other vocalist would have been able to provide it with. A song for the sweet and sad times. From Raincoat (Times Music TCIFI 025C, 2004)
Haan Maine Chukar Dekha Hai – Gayatri Iyer
Getting this song home was sort of an accident. I loved the film Black (which has no song, at least in the video version) so much that I bought the audio album just for the heck of it. Discovering this song in the very second track was a shock. It surprised me, made me cry and then made me dance. It's about what a girl, who cannot see, sees. And after listening to this song I realised that she sees much more than we, who can see, do. I think of it as a happy song because she isn't sad about what she can't see but is happy about what she can.
It says:
"Garam gunguni dhoop se baatein ki hain maine
Pani ke behne mein hansi suni hai mine
Sab kehte hain deep bujha hai
Lekin baati so jati hai
Haan maine chukar dekha hai."
(I have talked to the warm and cosy sunshine/Have heard laughter in flowing water/Everyone says the light of the lamp has died down/But it's just the wick that sleeps/Yes, I have touched and seen.)
"Thanda thanda rang boondon ka
Mulayam rang hai phoolon ka
Chubhne vale rang pehenkar
Dulhan saj dhaj ke jaati hai
Haan maine chukar dekha hai."
(Cold is the colour of water/Soft is the colour of flowers/It's prickly colours that she dresses up in/When the decorated bride goes to wed/Yes, I have touched and seen.)
The vocals by Gayatri Iyer are rebellious. They don't adhere to the regular Bollywood playback singing rules. She sounds like the girl she sings for. Composer Monty is, of course, the talented guy who made her do it. Lyricist Prasoon Joshi gives us those precious words. From Black (Yash Raj Films Pvt. Ltd. YRM – MC 10005, 2005)
Chand Er Gaye Chand Legeche – Sahaj Ma
A traditional Bengali Baul song. This is about the meeting of souls. Lalon Fakir gifted us the words and the melody way back. Bickram Ghosh does little things to it, here and there – his style. The entire album is beautiful. In this track, at places it feels you could have done without the piano and keyboard rhythms. Contemporary and folk instruments play peekaboo as Sahaj Ma's earthy voice sings the rustic melody. The riddles that it puts forward are sweet:
"Chander gaye chand legeche
Amra bhebe korbo ki
Jhee er pete mayer jonmo
Take tomra bolbe ki."
(Moon touches moon/But why should we think about it?/A daughter gives birth to a mother/What would you say about it?)
'Jhee' means a servant girl or a slave girl in sophisticated Bengali, but, in this context, Lalon Fakir uses village slang. So 'jhee' here would translate as 'daughter'.
From Folktail (Saregama CDNF 197221, 2005)
Mili Hawaon Mein – Jagjit Singh and Lata Mangeshkar
One of my favourite ghazals. From one of the rare albums which saw Jagjit and Lata collaborating. Reminds me of the times when we used to get our daily dose of music through poetic, Urdu-mouthing vocalists on Doordarshan, who sung to enamoured studio mehfils [cushion concerts]. The big-time obsession with slang hadn't yet happened and kurta-clad, Ghalib-doting poets were still earning their bread and butter with a lot of ease.
The ghazal talks about a person who's lost touch with his roots and the poor guy realises it. At least I see it that way. Intense Jagjit and honeyed Lata turn you into a philosopher. The music's by Jagjit Singh and Wasim Barelvi is the lyricist.
It says:
"Mili hawaon mein udne ki vo saza yaaron
Ke main zameen ke rishton se kat gaya yaaron."
(Such was I punished to fly with the winds, friends/that I was cut off from the ties of the earth, friends.)
From Sajda (HMV STHVS 852109, 1991)
Jutti Kasoori Pairi Na Poori – Surinder Kaur
The sweet folk of Punjab. Surinder Kaur's songs always have a matter-of-fact tone. Her voice, despite its intricacies, murkis and meandering specialties, has a conversational feel about it, which is so integral to folk music and which has made her such a hit with the masses of Punjab. The words are by Gian Chand. The music's traditional.
On the surface, this song talks of a young bride whose shoe just won't fit. Beneath it, it talks about the trials of a newly wed Punjabi bride at her new home.
It says:
"Jutti Kasuri pairi na poori
Haye rabba ve sannu turna peya
Jinna rahan di main saar na janan
Ohni raahi ve mennu murna peya."
(The shoe from Kasur didn't fit my feet/Oh God, I still had to walk/I had to turn through roads that I knew nothing of.)
"Sauhre pind diyan lammiyan vatan
Bara pavada pai gaya
Yakka te bhare koi na kita
Mahiya paidal lai gaya."
(The long paths of my in-laws' village/What a mess I got into/Even a carriage wasn't hired/My husband made me travel on foot.)
From Parkash Kaur and Surinder Kaur's Bemisaal (HMV MM 840494, 1999)
Na Batati Tu – Kailash Kher
This is a fun song. It teases and is loaded with musical wit, both in lyrics and execution. Sufi, soulful Kailash Kher, along with his band Kailasa, tells you if they can do soul, they can do humour too. Starts with lots of mouth percussion and sitar. Then the guitars and drums step in with Mr. Kher and make you jump and move. The song was released in Kailasa's album Chandan Mein in 2009. It also went on to be one of the bonus tracks for Dibakar Banerjee's film Love Sex Aur Dhokha (2010).
The song's basic thought lies in its opening line: "Na batati tu pichan" (Won't say it, you gauge it). From Chandan Mein (Sony Music 88697 55560 2, 2009)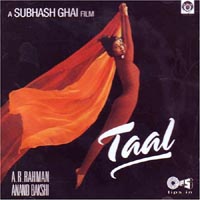 Ni Main Samajh Gayee – Richa Sharma and Sukhwinder
One of the lesser known tracks from Taal. But I like it the most. It comes straight from the saints and dervishes. Gives you a typical Sufi dargah feel, where those filled-with-ecstasy devotees dance and shake their heads all night long. It makes me feel drugged and dizzy.
Both of them, Richa and Sukhwinder, are from Punjab. They scream out the message, which they sing with as much ecstasy as the saints which they make us think of. AR Rahman's music transports us to a brand new world yet again. Anand Bakshi gives us the words.
"Rang itna chadha ki tapak gaya
Hontho se aankh mein thahar gaya
Ban ke phir vo ghanghor ghata
Zulfon mein vo phir ulajh gaya."
(The colour got so deep that it dripped/From the lips it got to the eyes/Then it became a dense cloud/And settled in the tresses.)
From Taal (Tips TC – 4167, 1999)
Aasmani Rang – Bhupinder and Chitra
Vishal Bhardwaj and Gulzar are a lethal team. This song, belonging to an album conceived, written and narrated by Gulzar gets its music from the former. The album's not just a soundtrack, it's an audio film. A love story much more effective than some of the fine fare I have seen on video. The duo uses a lot of their favourite hill sounds.
This song is a flashback. With the sound of a waterfall in the background, Gulzar tells us how she stands (more details about 'her' in the album) on one end of a bridge and remembers what happened on the 21st floor of the revolving restaurant in Toronto that night. How big his hand was and how his aasmani (blue) eyes looked like the sky. The song that follows is their oh-so-poetic conversation at the restaurant. Chitra and Bhupinder talk. Their song flows with soft, sweet guitar and sounds like two exceptionally in-tune people sharing a conversation in sing-song. Gifted Bhardwaj's delicate composition and Gulzarsahib's free-versed poetry creates the mood for us. There's a pinch of melancholy too. The duo is so fond of it.
Sample:
"Kalaiyon se khol do ye nabz ki tarah dhaakta waqt
Tang karta hai
Kalaiyon pe jab se maine tere haath pehne hai
Ruk gayi hai nabz aur waqt urta rehta hai."
(Free your wrists of this time that beats like pulse/It disrupts/Since the time I wore your hands on my wrists/The pulse has stopped and time flies.)
From Sunset Point (Sony Music 498400 4, 2000)
Ghoonghat Chak Ve Sajna – Wadali Brothers
Look inside, says this musical sermon that the Wadali Brothers deliver. Dynamic qawwali unfolding secrets of the soil and spirit in Bulleh Shah's down-to-earth poetry.
It says: "Ghunghat chak ve sajna hun sharman kahnu rakhiyan ve."
(Take off that veil, dear, what do you shy away from?)
"Bulleh Shah asmani uddiyan pharda ain
Oh jerha ghar baitha ohnun phareya ee nai
Bulleya raati jagen dine peer sidhaven
Ate raat nu jagan kutte tain theen utte."
(Bulleh Shah you try to catch what flies in the sky and pay no heed to what sits at home/You stay awake all night and play saint in the day/The dogs are much more wary than you are on those nights.)
From Ishq Musafir (Music Today B 02026, 2002)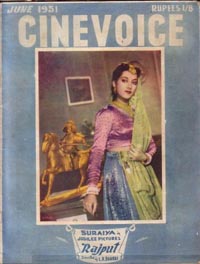 Tu Mera Chand Mai Teri Chandni – Suraiya and Shyam
This comes from the sweet, innocent world of Hindi cinema's B&W days when heroines were coy and knew how to blush. This song's as innocent as those days and if songs could blush, you'd say it does (and swoons too).
Actress Suraiya sings it for herself while Shyam does the male playback. It's from the movie Dillagi (1949). The music is from Naushad, the man who initiated Suraiya's singing career and stayed her mentor all through. Lyrics are by Shakeel Badayuni. From the Golden Collection – Suraiya (Saregama STHV 836039, 2003)
Aparna Banerji is a Bengali, Punjab-based journalist. She and I met at the Harballabh Sangeet Sammelan in Jalandhar in December 2008. We first talked at the festival and have never stopped talking since. She is a family friend. On this occasion her focus is on filmi sangeet, folk and qawwali. There is no telling what her focus might be next time. This, though, is passionate writing. I am more than tickled lobster pink that Aparna is the first guest donut atoll castaway and that she is heating fevered brows with her insights here. She has the gift. She gets impassioned about music. I like that. – Ken Hunt
The copyright of the images lies with the respective photographers, companies and image-makers. The copyright of the lyrics lies with the associated copyright holders.