25. 12. 2022 | Rubriky: Articles,Best of Year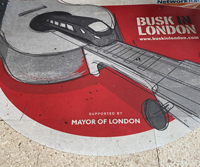 [by Ken Hunt, London] Intensive treatment for cancer prevented me working much on Prince Heathen – The Age of Carthy and England's Folksong Revival for most of 2022. I resume work on Martin Carthy's biography in 2023. The upside was spending much of the year thinking about and challenging what I had already written. The downside was that for months I managed to to read or write for 10 to 30 minutes a day before needing to rest.
There were hardly any live concerts and no street music to speak of. In tiny windows of opportunity, I did get to see one photographic exhibition, Gli Isolani (The Islanders) of mainly Sardinian and Sicilian pagan and pre-Christian folklore at Hackelbury Fine Art. I went along with Barry Pitman who specialises in photographing England's morris and folklore.
New releases aka Playlist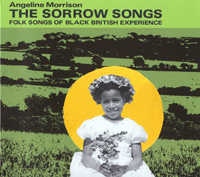 Eliza Carthy And The Restitution / Queen of the Whirl / Hem Hem https://www.eliza-carthy.com
Tom Delany / The Lark's Call / [Own Label] https://tomdelany.bandcamp.com/
Nick Hart / Sings Ten English Folk Songs / Roebuck Records https://www.nickhartmusic.com
Nancy Kerr / The Poor Shall Wear The Crown / Little Dish Records https://nancykerr.bandcamp.com
Kronos Quartet, Van-Ánh Vanessa Vo and Rinde Eckert / My Lai / Smithsonian Folkways https://folkways.si.edu/
The Legends of Tomorrow / Days Full of Rain /
Calum MacColl / About Time / Red Grape Music
The Magpie Arc / Glamour In The Grey / The Magpie Arc
Angeline Morrison / The Brown Girl and Other Folk Songs / (Own Label) https://angelinemorrisonmusic.bandcamp.com/
Angeline Morrison / The Sorrow Songs: Folk Songs of Black British Experience / Topic Records https://www.topicrecords.co.uk
Emily Portman & Rob Harbron / Time Was Away / [Own Label] https://www.emilyandrob.uk
Rowan : Morrison / In The Sunshine We Rode The Horses / MillerSounds https://rowanmorrison.bandcamp.com/
Sam Sweeney / Escape That / Hudson Records https://hudsonrecords.co.uk
Phil Tyler & Sarah Hill / What We Thought was a Lake was a Field of Flax / https://philtylersarahhill.bandcamp.com/
Ye Vagabonds / Nine Waves / River Lea Records https://www.roughtrade.com
Historic releases, reissues and anthologies
Little Feat / Electrif Lycanthrope – Live At Ultra-Sonic Studios, 1974 / Rhino
Grateful Dead / Dave's Picks Volume 43, Family Dog At The Great Highway, San Francisco, CA (11/2/69), McFarlin Memorial Auditorium, Southern Methodist University, Dallas, TX (12/26/69); Family Dog At The Great Highway, San Francisco, CA (11/2/69) / Rhino
Hamish Imlach / Ballads of Booze/Old Rarity/Fine Old English Tory Times/Murdered Ballads /
BGO https://www.bgo-records.com
The Watersons / Frost and Fire / Topic Records https://www.topicrecords.co.uk
Events of 2022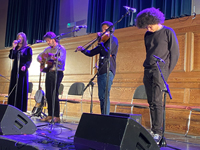 Squeezed in four live concert performances (all reviewed in RnR) and one photographic exhibition. All four concerts stood out musically and planting seeds of thought. As did Gli Isolani (The Islanders) photos of "festivities and celebrations in Sicily, Sardinia and islands of the Venetian lagoon".
Peggy Seeger & Calum MacColl / The Stables, Waverdon / 2 March 2022
Martin & Eliza Carthy / Kings Place, London / 12 March 2022
Yorkston-Thorne-Ghatak / Kings Place, London / 18 May 2022
One of my two reviews is online at: http://www.pulseconnects.com/yorkston-thorne-ghatak
Alys Tomlinson / Gli Isolani (The Islanders) / Hackelbury Fine Art / 19 October 2022 https://hackelbury.co.uk/alys-tomlinson-gli-isolani-the-islanders/
Angeline Morrison & The Sorrow Songs Ensemble / Cecil Sharp House, London / 20 October 2022
Books reading of 2022
Nature abhors a vacuum and books elbowed out film and television for my time. The ten new, old or returned-to books which left the greatest mark during 2022 were…
Sue Allan / The Cumberland Bard – Robert Anderson of Carlisle 1770-1833 / Bookcase / 2020 https://www.bookcasecarlisle.co.uk
Herbert E. Badham / A Study of Australian Art / Currawong Publishing / 1949 [no website]
Caroline Davison / The Captain's Apprentice: Ralph Vaughan Williams and the Story of a Folk Song / 2022 https://www.penguin.co.uk/books/444958/the-captains-apprentice-by-davison-caroline/9781784744540
Alan Garner / Treacle Walker / HarperCollins / 2021 https://harpercollins.co.uk/products/treacle-walker-alan-garner
Blair Jackson & David Gans / This Is All a Dream We Dreamed – An Oral History of the Grateful Dead / Flatiron Books / 2015 https://www.flatironbooks.com
Neil Philip / The Watkins Book of English Folktales / Watkins / 2022 https://www.penguinrandomhouse.com/books/719587/the-watkins-book-of-english-folktales-by-neil-philip/
Barry Pitman / Jack in the Green – "Ladies & Gentlemen are you ready for Jack in the Green" / 2022
S. F. Said with Dave McKean (illustrator) / Tyger / David Fickling Books /2022 https://www.davidficklingbooks.com
Paul Thompson and John Watterson / Beware of the Bull: The Enigmatic Genius of Jake Thackray/ Scratching Shed Publishing, 2022
Richard Thompson with Scott Timberg / Beeswing – Fairport, Folk Rock and Finding My Voice 1967-75 / Faber & Faber / rev pbk 2022
Ten past music projects released before 2022. Some are newly discovered. Others ones revisited or returned to inspire or entertain.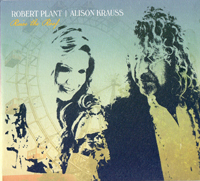 The Bonzo Dog Band / Cornology / EMI, 1992
Coope, Boyes & Simpson / In Flanders Fields / No Masters, 2014
Jerry Garcia David Grisman / Shady Grove / Acoustic Disc, 1996
Ranjana Ghatak / The Butterfly Effect / Own Label, 2020
Los Lobos / KIKO Live / Floating World Records / 2012
Nitty Gritty Dirt Band / Will the Circle be Unbroken / Capitol / 2002
Al O'Donnell / Ramble Away Collection: Live & Studio / All Media Entertainment / 2008
Robert Plant & Alison Krauss / Raise The Roof / Warners / 2021
Django Reinhardt / Rétrospective 1934-53 / Saga / 2003
Jean Ritchie / Mountain Hearth & Home / Rhino Handmade / 2004
How the People's Republic of Hounslow appreciates art is distilled into Hounslow's one and only Banksy. His much degraded 'Smile' graffito is on the wall of what the railway pub. Since 2021 it has covered up by a Dosa advert. Unless otherwise stated, all original photos © Ken Hunt/Swing 51 Archives.