15. 6. 2009 | Rubriky: Articles,Feature

"Nusrat Fateh Ali Khan's music is not national at all. It's become international. It's become global. That's what I would also like to reach." – Alim Qasimov in conversation with Ken Hunt (1999)
[by Ken Hunt, London] In 1998 Alim Qasimov appeared at Tanz&FolkFest Rudolstadt. He was pretty much an unknown quantity. His recordings were little known outside the Azerbaijani domestic market or France and Switzerland. Qasimov truly was a Francophone find. Queuing outside the Landestheater the German Liederdichter – poet-songwriter – Christof Stählin and I got to talking and he recommended Alim Qasimov's concert at the town church in a way that brooked no dissent. Once again, I must credit Christof with one of the musical discoveries of my life.
Jeff Buckley (1966-1997) fell for Alim Qasimov's music too. Their one and only recorded collaboration titled What Will You Say appears on Buckley's Live A L'Olympia (2001). (It is a tacked on, bonus DAT recording.) In September 2008 Alim Qasimov and his daughter Ferghana Qasimova appeared with the Kronos Quartet at the Barbican in London – and Getme, Getme from that concert graces the Kronos Quartet's Floodplain (2009). The song had earlier appeared on the album The Legendary Art of Mugham (1997).
Alim Qasimov is one of the world's most masterful singers. I say his name in the same breath as Nusrat Fateh Ali Khan (1948-1997). On Live at Sin-É (2003) Jeff Buckley says in a rap titled Monologue – Nusrat, He's My Elvis what the qawwali maestro meant to him. (It is his introduction to Yeh Jo Halka Halka Saroor Hai, a phenomenal feat of memory and brilliantly enunciated delivery for anybody who doesn't speak Urdu.) Having interviewed both Nusrat Fateh Ali Khan and Alim Qasimov and luxuriated in their music at close quarters, it would be churlish to hail one over the other. They rank as two of the finest vocalists of our age. Jeff Buckley wasn't bad either.
If you want to start on the Alim Qasimov trail, try his Love's Deep Ocean.
Note: The spelling of Ferghana Qasimova's name was later standardized as Fargana Qasimova.
What follows is a revised essay, originally written for Alim Qasimov's debut tour in 2000 that visited Cambridge, London, Coventry and Brighton – organised by Serious, as was the September 2008 engagement.
Alim Qasimov's home is in Baku – the capital of Azerbaijan, or as many quip, the capital of the Caspian. Some say Baku's name is a corruption of 'Mountains of the Wind' in Persian. Symbolically though this city on the Apsheron peninsula is built from the four elements of the ancients. Its earth is the yellow to beige sandstone out of which so many of its buildings are constructed. Its water is the Caspian Sea. During the winter the salty Hazri bears down cold and chiselling from the north. During springtime the Gilawar wafts in the promise of renewal from the south. But Baku's fire is both literal and figurative. It is naphtha – the 'Greek fire' of the ancients – that lies close to the surface ready to combust and to unite with underground pockets of natural gas. And it is the fieriness of a culture that no number of invaders has ever dampened. Azerbaijan is translated as 'Place of Fires' although others say it derives from 'Protected by Fire'. The philologically hampered can agree on one thing: there is fire in Azerbaijani culture.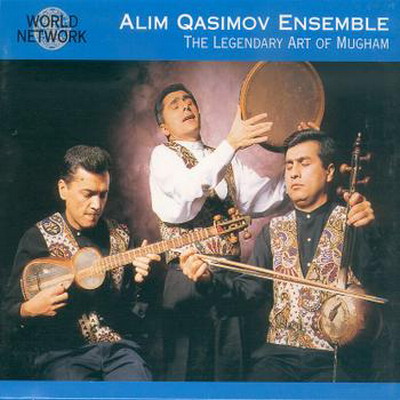 Baku has been an economically strategic centre for overland and seaborne trade for over a millennium. It is also one of Transcaucasia's most important centres of the arts. Famed worldwide for its buildings, Baku's architectural splendour is like nowhere else on Earth – yet like everywhere where East and West have ever met rolled into one. Only the warp and weft of Azerbaijan's uttermost cultural and colonial catholicity, cosmopolitan chic, capitalism and Soviet stringency, and, so important, conspicuous oil wealth could have created such an elegant carpet of a culture. Invader, trader and missionary have defined and redefined Azerbaijan's identity. Pre-Zoroastrian fire-worshippers from the Indian subcontinent, Shi'ite Safavidis, Sunni Ottomans, Hanseatic mariners, French culturalists and Soviet-era commissars of taste have left their masons' marks all over Baku. Fantastical buildings abound. One building might combine gargoyle and minaret. Another ocean liner sleek and Soviet Constructivism. Another might shuffle Neo-classical, Gothic and French Islamic elements. Even the Electric Railway Station in the old Lenin Avenue – from where trains depart for Tbilisi (the old Tiflis) in Georgia, another major centre of cosmopolitanism – mixes and matches Persian, Egyptian and art nouveau styles, as if at the time of designing the building architect N.G. Bayey, to go mutated Yorkshire for a moment, had a head like an architectural sweet shop.
Azerbaijan's musical heritage is truly the stuff of wonder. Culturally, Azerbaijan – or Azerbaidzhan, as it was sometimes transliterated during its time as a member state in the Soviet Union – is a crossroads culture. It has three enduring influences: pre-Islamic Turkish, Iranian and Islamic. Even though the region has been subjected to external influences for centuries and despite drives to graft Russian and European forms on the region's Arabic-Persian musical rootstock during the Soviet era, somehow Azerbaijan's musical traditions have survived with their character intact. In the years immediately after the disintegration of the USSR, as far as all but a very few Europeans were concerned, mugham – the region's monodic, modal art music analogous to raga – and its ashiq – bardic – traditions were unfamiliar musical concepts. Indeed, it could be joked that for decades Azerbaijan's musical heritage was virtually the exclusive preserve of French musicologists and it was mainly French labels such as Le Chant du Monde and Ocora that provided the wherewithal to learn about Azerbaijani music.
With them the domino effect began. The world's appreciation of Azerbaijan's musical riches was poised to change. And that was due to Alim Qasimov.
A landmark in the appreciation of non-western classical music
Fittingly Alim Qasimov ranks not only as Azerbaijan's greatest singer and mugham interpreter but also as one of the world's greatest vocalists. Without watering down the music in any way, shape or form, however glib it may sound, he has turned the arcane into the accessible. His is a music that rolls in on waves of passion. As anyone who ever saw any of his recitals will attest, Alim's concerts are nothing less than a before-and-after experience. They rival such decisive debuts in non-western classical music as the arrival of the sitarist Ravi Shankar when he took Hindustani (Northern Indian) raga out of its cultural enclave and introduced it like a software virus to upgrade the West's cultural programming.
Mugham, like the great modal traditions of Persia and Hindustan, requires melodic and rhythmic dexterity while interpreting lyrics, often of great antiquity by named poets. Azerbaijan has no monopoly on mugham. It is also the art music of Armenia and Uzbekistan and historically the region's musicians had theoretically only to switch language – Armenian, Azeri or whatever – and keep to the same melodic blueprint. A typical piece opens with a short, introductory mood-setting movement that can be likened to the opening alap movement in a Hindustani raga. The piece then develops a rhythmic pulse, provided by the vocalist's daf or gaval, a frame drum inside which brass rings and tiny bells hang. Mugham's foremost instruments for melodic accompaniment are the tar, a long-necked, fretted lute and kamancha or kemanche, a spike fiddle, meaning the instrument is pivoted on its spike, so its strings are turned towards the bow like a flower turns towards the light. Latterly, for studio and concert performances, Alim has augmented this traditional trio instrumentation with additional melody and percussion instruments.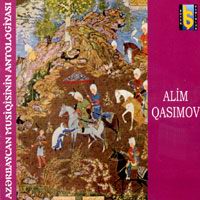 Love's Deep Ocean (2000) represented a blossoming of Qasimov's stylistic innovation and again paired him with his daughter Ferghana Qasimova for vocal duets. The measure of the soloist's skill and art lies in how he – and traditionally it was a he – improvises on the melodic and poetic themes in order to deliver the composition's emotional charge. The instrumentalists will echo phrases and support the piece's development. Many lyrics dwell on love in its manifold manifestations, often presented in allegory just as Azerbaijani cuisine wraps ingredients in vine leaves.
Alim Qasimov: a pen-portrait
Alim Qasimov was born on 14 August 1957 in the village of Nabur about 100 km from Baku in the Shemakhi region – best known to his countrymen as a home of earthquakes. A mother tongue Azeri speaker – Azeri is a language in the mutually comprehensible Turkish family of languages – he describes his parents as "liberal". The family took an interest in music. Despite his family's lowly circumstances and with the blessings of only a basic education, his family encouraged him to pursue his budding interest in music. The proviso was, naturally, that he had to earn a living. Both parents were simple workers. They raised livestock, which their son helped tend, and generally earned money as best they could. Alim learned a great deal about singing and received a great deal of encouragement from his dad, who sang in an amateur way at weddings, parties and gatherings, while to his mother he attributes his sense of rhythm. Dreams of singing mugham do not support families, however.
In the meanwhile, he took a succession of jobs, working variously as a driver, in a laboratory and, almost inevitably, in a refinery. These were frustrating times for him. By 1977 he was married and he felt as if nothing he had turned his hand to had resulted in any sort of success. In 1978 he enrolled in the state music college but impatient with his rate of progress he began studying on his own, absorbing the performance styles of mugham masters on record, attending recitals as purse permitted. His concentrated effort produced success and recognition. Nevertheless, looking back, he admits that while he had the technique and, as he once described it to the German writer Jean Trouillet, the "façade", to deliver consummate interpretations of mughamat – the proper plural of mugham – he still lacked the maturity to render the soul of the particular mugham. Achieving that required perseverance, patience and the passage of the years. There is no shortcut to maturity in mugham.
Of qawwali, mugham and maestros
Before Nusrat Fateh Ali Khan popularised qawwali with westerners and non-Muslims there had been others, such as the Sabri Brothers, who had alerted a post-war generation to the power of that primarily Pakistani, Sufi devotional form on record. Just as before Alim Qasimov there had been others. (In the case of qawwali and Persian-Tartar (Azeri) music, there had been commercial pressings as far back as the beginning of the twentieth century for local consumption.) The impact of Nusrat Fateh Ali Khan on the world of Islamic music as a whole cannot be underestimated and he had a rejuvenating effect on qawwali, as Alim Qasimov has had with mugham, as happened when a visionary introduces innovations grounded in a musical tradition.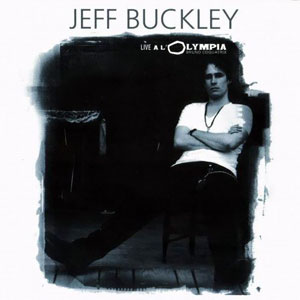 During the early 1990s Alim had the opportunity to see Nusrat perform in France. "His concert opened a lot of doors for me," he told me, "answered a lot of questions. After watching him, I became a lot freer in my own interpretation of mugham music." Qasimov would contribute to Hommage à Nusrat Fateh Ali Khan (1998), a tribute anthology that did much to spread the word about Qasimov's greatness in the broader river of Islamic-derived musics. Alim admits that his music does not automatically tap into the Islamic or Koranic, although in a deeper spiritual way it does in its Sufi-like use of allegory, lyrical structure and its kinship with Persian mystical and poetic forms.
Of prizes and praise
It takes neither a cynic nor a sceptic to be chary about music industry awards and prizes and the way statuettes or gongs are given out. Too many are corporate or media circuses, occasions for little more than mutual backslapping, brown-nosing or a chance to get a marketing and monetary edge on the competition. How many awards really count?
On 19 November 1999 in the Krönungssaal – the crowning room of the Holy Roman Empire – in Aachen's town hall Alim Qasimov was the joint winner of something sounding as if it was somewhere on a sliding scale between officiousness and officialdom called the International Music Council-UNESCO Music Prize. The difference with this one is it is nicknamed the 'Nobel Prize for Music'. And it is given only to "musicians and musical institutions whose work or activities have contributed to the enrichment and development of music and have served peace, understanding between peoples, international co-operation and other purposes proclaimed by the United Nations Charter and the UNESCO Act."
With the award of the IMC-UNESCO Music Prize, Alim Qasimov joined a select company of musical paladins. The first recipients of the prize in 1975 were Dmitri Shostakovich, Ravi Shankar and Yehudi Menuhin. In between its recipients had included Leonard Bernstein, Herbert von Karajan, Oliver Messiaen, György Ligeti, Krzysztof Penderecki, Iannis Xenakis, Benny Goodman, Daniel Barenboim, Mercedes Sosa, Cesaria Evora, Nusrat Fateh Ali Khan and, co-winner with Qasimov in 1999, Emmanuel Nunes. Qasimov's accolade gave an international fillip to the 'mugham cause'.
And with it a new age began.
Alim Qasimov Ensemble Azerbaijan: The Legendary Art of Mugham Network 28.296 (1997)
Alim Qasimov Love's Deep Ocean Network 34.411 (2000)
Jeff Buckley Live A L'Olympia Columbia COL 503204-9 (2001)
Jeff Buckley Live at Sin-É Columbia COL 512257 3 (2003)
Kronos Quartet Floodplain Nonesuch 7559-79828-8 (2009)
Ken Hunt's German-language article from the 6/99 issue of Folker! – Germany's finest folk and world music magazine – is available online at http://www.folker.de/9906/quasimov.htm