16. 4. 2012 | Rubriky: Articles,CD reviews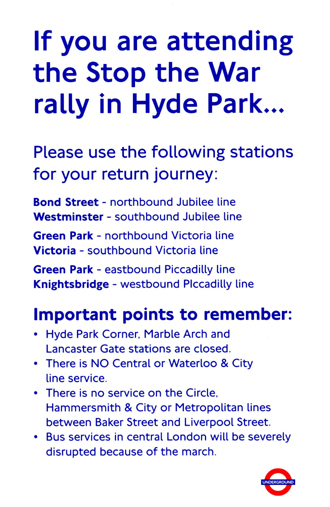 [by Ken Hunt, London] Originally written on the eve of London's post-Valentine Peace March on 15 February 2003, this with little taken out or added.
Ace's catalogue is a growing and contracting – call it pulsating – reminder to reinforce why I decided to specialise and limit my listening and writing habits for sanity's sake.
6 It Was Just A Dream – Big Bill Broonzy with Albert Ammons
on Spirituals To Swing (169/71-2)
I was raised on jazz, swing jazz in particular, by my saxophone-tooting/toting father. Semi-pro at 14, he actively fought the Musicians' Union last-ditch fuckwit prohibition of semi-pro musicians. I get cross when music journalists pick big-box sets as their best-ofs – and I've done it – as if forgetting that most punters only get to put them on Christmas, Diwali or birthday lists. But this one transports me back to memories of my dad with its Benny Goodman, Golden Gate Quartet, Count Basie, Sonny Terry, Joe Turner and Big Bill Broonzy. I adore the way Broonzy turns adversity into humour in this 1938 tale. Wryness is such a powerful weapon.
7 She Used To Want A Ballerina into Helpless – Buffy Sainte-Marie
on She Used To Want A Ballerina (VMD 79311-2)
An imaginary segue. In the 1960s the inside front page of Melody Maker used to have a drop-column Fontana 'advertorial'. One week it talked about Buffy Sainte-Marie. Within a fortnight I had heard her in a listening booth at HMV in Sutton. With this cred I was able to hold a sensible conversation in Wimbledon with two girls in the year above from the neighbouring grammar school in Mitcham to ours.
In a listening booth in the record shop at the foot of Wimbledon Hill, we listened to folk music. They, prettier than I, did what I would never have dared do, they went up to the counter and asked for a Johnny Cash LP to listen to… Thank you folk music.
Thank you Buffy Sainte-Marie.
8 Pack Up Your Sorrows – Mimi and Richard Fariña
on The Complete Vanguard Years (Vanguard 3VCD 200)
I first heard this song on Judy Collins' Fifth Album (1965) and in the great tradition of record-buyers and folk-traditionalists I went in search of the original. It took some while back then in an age when tracking down a record often took years. Also because it reminds me of my old Kamerad Michael Kleff who now edits Folker.
9 Long Time Gone – Everly Brothers
on Songs Our Daddy Taught Us (CDCHM 75)
into Try A Little Tenderness – Otis Redding
on It's Not Sentimental (CDSXE 041)
The numerate and argus-eyed will recognise this as beastly horridness. Two of the most influential acts in my musical development. Warner's period Everly Brothers were the first pop act to mean anything to me. Harmony became my lodestar until modally based melody and rhythm cycles tore up the old rule book. Long Time Gone gets me every time. Otis Redding turned this old song into a musical necessity. Here's a catch. Bing Crosby covered Tenderness in 1933 and an old anthology of his told a different tale of tenderness extended that frequently runs through my head when I listen to Otis Redding's version. Harry Woods, its author, had a wooden leg. One time, tempers flared in a speakeasy and Woods used his leg to batter the opposition in the ensuing brawl. Isn't it wonderful how a song can accommodate contradictory interpretations?
10 Howl (For Carl Solomon) – Alan Ginsberg
on Howl And Other Poems (FCD 7713)
Howl was like having your head ripped off, your cranium scooped out and everything put back the right way. It was the start of something so almighty it was revelatory. I met and interviewed Ginsy several times and he was delightful, sharp, waspish and, above all, interested.
Kronos's David Harrington told me that just before they did Howl in New York, Ginsberg turned to him in the wings and radiating naughtiness chuckled how he couldn't believe he was going to say "cocksucker" at Carnegie Hall.
I told the story to Phil Lesh, who himself toyed with setting Howl to music, and he pissed himself. Name-drop moi?
Actually, my source is the Ginsberg boxed set, Holy Soul Jelly Roll. But I do have the Ace signed vinyl.