31. 12. 2017 | Rubriky: Articles,Best of Year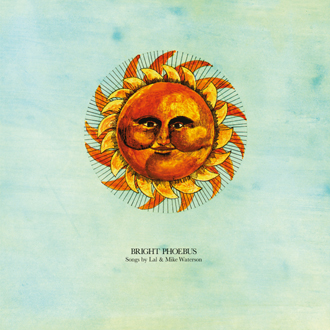 [by Ken Hunt, London] The music I love music best tends to be music that needs to be played live, the better for it to evolve, blossom, thrive and survive. Music you know or suspect is never going to be performed exactly that way again. In Britain, compared to the Indo-Pakistani subcontinent's music, concert-goers get relatively few chances to see Persian classical music reveal its merits and mysteries. It is often better on mainland Europe. Mahsa & Marjan Vahdat revealed that with a marvellous concert at the Parisian Théâtre des Abbesses in Paris. (One of the Théâtre de la Ville's temporarily relocated venues.) The common link was they all left me thinking.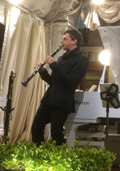 Compared to recent years, little by way of street music or busking made me stop and listen. The band at the Dar Essalam in Marrakesh, the restaurant in which Hitchcock filmed a restaurant scene for The Man Who Knew Too Much, with its excellent (Egyptian) oud player stood out. We talked about the Nubian oud player Hamza El Din and old Bombay film hits afterwards. On San Marco in Venice an ensemble fielding shifting  line-ups played a mixed repertoire of jazz and dance band standards. Apart from an unidentifiable tango, they wafted me back to my father's warm-ups before going out gigging. Naming that tune in three turned into two, then one. The photo here is of a musician who "played real good/On his clarinet, for free". Or if not for free then for the price of a chair, a plate of nibbles and an Aperol sprit in St. Mark's Square. (Spritz seemed to be sprit in the osterie mainly frequented by locals for a glass of something wet and cicchetti or Venetian tapas-like snacks.) As this musician whose name I don't know played, that line from Joni Mitchell's For Free flashed into my head. 'Cin cin!' to a musician whose name I don't know.
One of the great joys, illuminations and ruminations of the year had Peggy Seeger at its centre. Two books about her – a biography and her autobiography – emerged. Experiencing her breathtaking concert-reading with her sons Neill and Calum MacColl at Cecil Sharp House in London in November 2017 in the company of Bonnie Dobson and my wife Santosh heightened the experience. A remarkable friend and a wonderful friendship.
New releases aka Playlist
The number reflects travel and music festivals and a more active reviewing year than planned or originally wished for.
Sam Amidon / The Following Mountain / Nonesuch
Slick Aguilar, Tom Constanten, Mark Karan, Peter Kaukonen and Prairie Prince / Live Dead '69 / Tyrell Replicants
Ridina Ahmedová and Petr Tichý / HLASkontraBAS / Poli5
Maniucha Bikont and Ksawery Wójciski / Oj borom, borom…/ Wodzirej
Blazin' Fiddles / The Key / Blazin' Fiddles Records)
Billy Bragg / Bridges Not Walls / http://billybragg.co.uk/bridgesnotwalls/
Jackson Browne / The Road East – Live In Japan / Inside Recordings (Japan)
Eliza Carthy & The Wayward Band / Big Machine / Topic
Daphne's Flight / Knows Time, Knows Change / Fledg'ling
Debashish Bhattacharya / Hawaii To Calcutta: A Tribute To Tau Moe / Riverboat Records
The Dhol Foundation / Basant / ECC Records
Rhiannon Giddens / Factory Girl EP / Nonesuch
Rhiannon Giddens / Freedom Highway / Nonesuch
Gwyneth Glyn / Tro / bendigedig
Mickey Hart / RAMU / Verve Forecast
Robb Johnson / Songs From The Last Seven Years / Irregular
Lisa Knapp / Till April Is Dead – A Garland of May / [promo]
Kronos Quartet, Sam Amidon, Olivia Chaney, Rhiannon Giddens & Natalie Merchant / Folk Songs / Nonesuch
Lankum / Between Earth & Sky / Rough Trade
Lo'Jo / Fonetiq Flowers /World Village
Christy Moore / On The Road / Sony Music
Lars Mřller & Aarhus Jazz Orchestra feat. The Danish Sinfonietta, Kala Ramnath & Abhijit Banerjee / Glow of Benares / Dacapo Records
Nishtiman Project / Kobane / Accords Croisés
Offa Rex / Queen of Hearts / Nonesuch
Robert Plant and the Sensational Space Shifters / Carry Fire / Nonesuch
Christine Primrose / Gràdh is Gonadh – Guth ag aithris (Love and Loss – A Lone Voice) / Temple
Alan Reid & Rob Van Sante / The Dear Green Place / Red Sands Records
Martin Simpson / Trails & Tribulations / Topic
Jenny Sturgeon / The Wren and The Salt Air / www.jennysturgeonmusic.com
Sutari / Osty / Unzipped Fly Records
Richard Thompson / Acoustic Classics II / Proper
Tiger Lillies / Cold Night In Soho / Misery Guts
Happy Traum / I Walk The Road Again / Lark's Nest Music
Trad Attack! / Kullakarva Shimmer Gold / Trad.Attack Music
Trio Da Kali and Kronos Quartet / Ladilikan / World Circuit
Various / Babylon Berlin – Original Motion Picture Soundtrack / BMG
Various / Too Sad For The Public – Vol 1 – Oysters Ice Cream Lemonade (American Folk Fantasies Written and Arranged by Dick Connette) / Storysound Records
Marry Waterson & David A. Jaycock / Death had Quicker Wings than Love / One Little Indian
Yorkston/Thorne/Khan / Neuk Wight Delhi All Stars / Domino
Maria Youssef / Syrian Dreams / Harmonia Mundi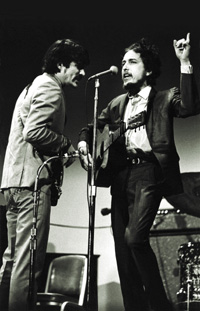 Historic releases, reissues and anthologies
The Bulgarian Voices / Angelite – Passion Mysticism Delight / Jaro
Archie Fisher & Barbara Dickson / Thro' The Recent Years / Gonzo
Lal & Mike Waterson / Bright Phoebus – Songs by Lal & Mike Waterson / Domino
Roger McGough / Summer with Monika / Fledg'ling
Ravi Shankar / Ghanashyam: A Broken Branch / East Meets West Music
Various / Rudolstadt-Festival 2017 / heideck
Various / Woody Guthrie – The Tribute Concerts / Bear Family
Events of 2017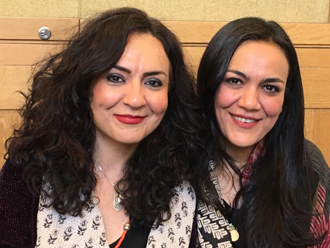 There were many outstanding concerts this year. In chronological order these stood out for planting seeds and sending me away thinking. Beyond the sheer pleasure of music, what finer criterion is there?
Tom Constanten, Slick Aguilar, Mark Karan, Tony Morley and Richard Newman / Under The Bridge, Fulham, London / 3 February 2017
Broadside Ballads / Folk at The Foundling, Foundling Museum, London / 26 February 2017
Leon Rosselson and Robb Johnson / Cecil Sharp House, London / 8 March 2017
Iva Bittová with Marc Sinan and Dresden Philharmonic Orchestra "I Exist" – nach Rajasthan  / Radialsystem V, Berlin / 2 April 2017
Mahsa & Marjan Vahdat / Théâtre des Abbesses, Paris / 20 May 2017
Abida Parveen / Royal Festival Hall, Alchemy Festival, London / 28 May 2017
Iva Bittová & Cikori with Antonin Fajt At Home / Castle Courtyard, Ethno Port Poznań, Poland / 10 June 2017
Debashish Bhattacharya & Kacper Malisz / The Grand Hall, Ethno Port Poznań / 11 June 2017
Yorkston Thorne Khan / Stadtkirche, Rudolstadt-Festival / 7 July 2017
Sutari / Theater im Stadthaus, Rudolstadt-Festival / 8 July 2017
Chitravina Ravikiran / Stadtkirche, Rudolstadt-Festival / 9 July 2017
Trio-Da-Kali / Konzertbühne (Heinepark), Rudolstadt-Festival / 9 July 2017
Roy Bailey with Marc Bloch / Green Note, London / 6 September 2017
Happy Traum Coming of Age in the Greenwich Village Folk Revival and the Woodstock Scene (1954-1971) / Cecil Sharp House / 20 October 2017
Amit Chaudhuri and Adam Moore, On Inspiration / Asia House, London / 2 November 2017
Yorkston Thorne Khan / London International Arts Festival / Rich Mix, London / 3 November 2017
Peggy Seeger and Family / Cecil Sharp House, London / 16 November 2017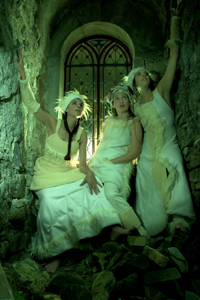 A baker's dozen of past music projects, released before 2017, either newly introduced journeys of exploration or ones which returned to inspire in the course of writing this year.
B.J. Cole/Emily Burridge / Into the Blue / www.bjcole.co.uk and www.emilyburridge.com / 2008
Olivia Chaney / The Longest River / Nonesuch, 2015
Ornette Coleman and Prime Time / Jazzbühne Berlin '88 Vol. 5 / Repertoire Records, 1990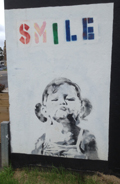 DagaDana / Meridian 68 / Karrot Kommando, n.d. [2016]
Kaleidoscope / Pulsating Dream – The Epic Recordings / Acadia/Evangeline, 2004
Kaia Kater / Nine Pin / Mavens Music
Yusef Lateef / Eastern Sounds / Prestige
A.L. Lloyd / Bramble Briars and Beams of the Sun / Fellside, 2011
Nørn / Fridj / Suisa, 2004
Helena Matuszewska & Marta Sołek / Projekt.Kolberg/ Karrot Kommando, 2015
Traffic / Mr Fantasy / Island Masters, 1968 (sic)
Mahsa & Marjan Vahdat / Twinklings of Hope / Kirkelig Kulturverksted, 2012
Yorkston/Thorne/Khan / Everything Sacred / Domino, 2016
The Woody Guthrie – The Tribute Concerts image of Rick Danko and Bob Dylan is courtesy of and © Bear Family. The image of Nørn circa Fridj is © Suisa. In the latest installment showing its varying fortunes, Smile is the 2017 edition of the local Banksy, taken one day in July 2017. The images of the (unknown) clarinettist in Venice and this year's Smile are © Ken Hunt. The Mahsa & Marjan Vahdat in Paris photo is © Santosh Hunt/Swing 51 Archives.
An afterthought
Humankind's knowledge of the planet has been in a state of flux since time immoral. What the species is doing in the name of profit is nobody's business. One of the discoveries of 2017 was Synalpheus pinkfloydi. Now the nominal band there never was one for me. However, a Smithsonian Tropical Research Institute project collected this so-called Pink Floyd pistol shrimp in the vicinity of Las Perlas Archipelago in Panama Bay. Publishing its discovery Arthur Anker, Kristin M. Hultgren and Sammy De Grave explained of its range how the wee beastie is "unlikely to occur on the Dark Side of the Moon due to lack of suitable habitat…"