18. 5. 2012 | Rubriky: Articles,Lives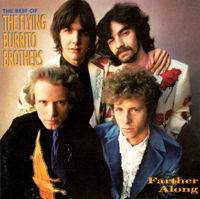 [by Ken Hunt, London] Bass player Chris Ethridge (top right in photograph), who died on 23 April 2012 in his birth town of Meridian, Mississippi was one of the sidemen whose curriculum vitae was lit with musical magic and yet overshadowed in some way by one of his early excursions into working as a musician, even though he played bass with Willie Nelson during in the 1970s and 1980s.
Born John Christopher Ethridge II on 10 February 1947, he first made an impression with the Flying Burrito Brothers on their remarkable debut LP, The Gilded Palace of Sin (1969) with his bass playing and song credits. This group also included Gram Parsons on guitar (top left in photograph) and lead vocals, Chris Hillman, one of the founding members of the Byrds, playing stringed instruments. The pedal steel (bottom right) and guitarist Pete Kleinow (bottom left) completed the pre-drummer line-up.
Holed up in the chic as shit San Fernando Valley in the Los Angeles metroplitan conurbation, they had set about creating a Flying Burrito Brothers repertoire of original songs and a good few covers – notably Dan Penn and Chips Moman's Dark End of Street and Do Right Woman – for that debut LP. In concert and radio broadcasts though, they augmented Gilded Palace repertoire with songs such as Dream Baby (How Long Must I Dream), Sing Me Back Home, Close Up The Honky Tonks and You Win Again.
Ethridge's previous band had also featured Gram Parsons. That band, the International Submarine Band made one album Safe At Home which also featured Ethridge, unlike earlier singles. It was released after the band's break-up in 1968. By that time its leading light, Gram Parsons was over the hills and far away – and indeed working with the Byrds of the Sweetheart of the Rodeo-era. Parsons chose not to stick with the Byrds. By 1968 he was gone and founded the Burritos, still without a permanent drummer when they cut that superlative debut of years. In A&M house photographer, Jim McCrary's imagery, they were captured wearing Nudie suits. Ethridge's had rose motifs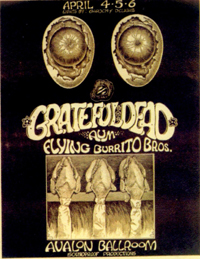 Two of that album's strongest songs – Hot Burrito #1 and Hot Burrito #2 – carried joint Ethridge/Parsons compositional credits. For them alone, Ethridge is worthy of being remembered. Hot Burrito #1 went on to grace Elvis Costello's Nashville Bash Almost Blue (1981) under the title I'm Your Toy with John McFee adding pedal steel guitar to the track. Ethridge went on to co-pen She with Gram Parsons. One of Gram Parsons' most memorable vehicles, arguably Hot Burrito #1, Hot Burrito #2 and She are Parsons' three greatest originals. Etheridge did not play on Parsons' solo debut GP (1973).
Ethridge had vamoosed by the time the Burritos made their second album, Burrito Deluxe (1970). He entered into the world of sessions where his bass playing worked well by melting away the stylistic walls between country, rock'n'roll and R&B. Amongst the most memorable of his sessions were Judy Collins' Who Knows Where The Time Goes (1968), Phil Ochs' Greatest Hits (1970), Arlo Guthrie's Washington County (1970), Rita Coolidge's eponymous album (1973) and three of Ry Cooder's early must-hears – Ry Cooder (1970), Paradise and Lunch (1974) and, best of all, Chicken Skin Music (1976). With Joel Scott Hill and John Barbata, Ethridge also recorded the jointly credited, rather identity-less and lacklustre L.A. Getaway (1970)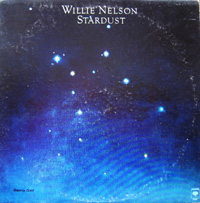 As a member of Willie Nelson's touring band, he toured extensively as well as contributing to the Booker T. Jones-produced Stardust (1978). The album was a fine balancing act, for Nelson was not delivering what was necessarily expected of him with its covers of the Kurt Weill/Maxwell Anderson September Song, the Hoagy Carmichael/Stuart Gorrell Georgia On My Mind, the Jimmy McHugh/Dorothy Fields Sunny Side of the Street and the George Gershwin/Ira Gershwin Someone To Watch Over Me.
The copyright of all other images lies with the respective photographers, companies and image-makers. With particular thanks to Michael Moser.
Jim McCrary's obituary by Valerie J. Nelson from the Los Angeles Times dated 6 May 2012 is at http://www.latimes.com/news/obituaries/la-me-jim-mccrary-20120506,0,1555697.story