8. 10. 2001 | Rubriky: Articles,Feature
Czech music on the turn of century
(written in 2001)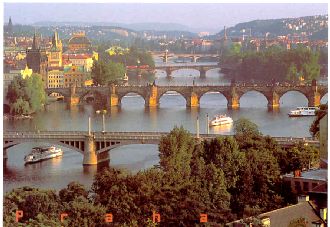 If you want to hear some genuine Czech world music, listen to Antonin Dvorak or Leos Janacek. These guys knew well how important are the folk tunes for the healthy musical growth and development. But elaborating folk melodies into symphonic setting and bringing them into monumental opera houses inevitably prompts the overkill effect. The folk music looses its spark and appeal, the young generation searches for undiscovered pleasures until somebody reinvents the old time dances and ballads and brings them back into spotlight. The great folk revival that naturally evolved in Ireland, later caught a fire in Scandinavia and now is bearing its fruits in Spain and Hungary, has still a long time to go in the Czech lands. The coals are just starting to glow now – and opera is not the only thing to blame for the late start.
Give me back my enemy!
In former Czechoslovakia, communist era was as fatal to folk music as it was to rock – but in a different way. The long history of repression against rockers in East countries, prison sentences for bands like The Plastic People and activists like The Jazz Section are well known. The suffering and survival of folk scene was even more complex. Contrary to USA, where folk music is considered to be one single entity, the Czech audiences (maybe like their European neighbors) recognize two separate branches: singer songwriter style, and the legitimate roots music, played in local villages. During the past 40 years, both branches developed in a very uneven manner.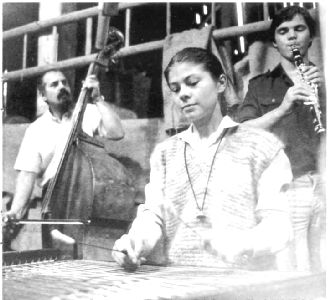 The singer songwriter tradition reached Czechoslovakia in late 60s and became part of an underground culture. The public was eager to hear songs with hidden meanings, and this inspired writers to use rich allegory and metaphors. Some folk singers were forced to exile or prohibited from performing – but on the other hand, they enjoyed strong public support and inspiration to keep on writing. This lasted until early days of the Velvet Revolution in November 1989, when Jiri Dedecek performed for the first time his new song, which proved to be prophetic. It was titled Give me back my enemy. This signaled an end of an era, when musicians and listeners were united, because they had to resist to one common evil. Ironically, the departure of the Common Enemy changed the musical scene deeply: songwriters returned from the exile, but after the first wave of euphoria they discovered there is no work for them anymore in the free country.
In the village folk music tradition, things developed differently. The Communists did not call it roots music, but folklore: fully autonomous entity disconnected from real life, which should be practiced in national costumes for socialist workers. As in other East Block countries, folklore ensembles were getting substantial donations from the State, and they paid for this benefit heavily: musicians had to perform at official party meetings and no wonder their art lost its excitement and freshness – qualities, which make traditional music so interesting now.
In recent interview, cymbalom player Zuzana Lapcikova told me: "While distinction and individual style are prime factors in folk music, all this was denied by Communists. All the spiritual background was ignored, and only the skin-deep splendor was used. When my uncle was forced to perform on May Day celebrations, snow was falling and he was ordered to walk on stage dressed only in national costume with a light shirt. That day he decided he will never do this again and completely abandoned folk music."
Zuzana Lapcikova and most of the creative folk musicians like the cymbalom band Hradistan, improvising violinist Iva Bittova or mandolin player and producer Jiri Plocek are not from Prague, not even from Bohemiaen, but from the eastern part of the Czech Republic – Moravia, a historic region between Austria in the South, Silesia in the North and Slovakia in the East. In both Bohemia and Moravia Czech is spoken, but the musical heritage differs. According to ethnographers, the great European musical divide, which separates the Western family of traditional styles from the Eastern, runs exactly along the border between Bohemiaand Moravia. In today's Bohemia, the folk heritage is almost dead, the remaining debris being recycled by the unimaginative brass bands, playing to the beer drinking audiences.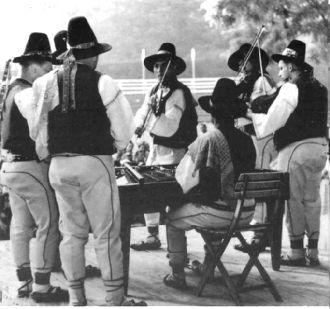 On the other hand, Moravia is a region well known for rich, stimulating folk tradition, which is directly linked to music of Hungary, Romania and Ukraine. The Moravians keep much closer links to the nature than the more urban population of Bohemia. In past centuries, east Moravia was a wild frontier, the furthest point to which the Turkish invaders penetrated the European continent. The best music is still played on the rolling hills of the White Carpathian range, close to the Slovak border. The local wedding bands combine violins and "kontras" – violas used for efficient rhythm accompaniment. Other instruments, like clarinets and cymbalom, were added as late as early 20th century.
What is so special about the Moravian music? "If you spend two days on the highlanders' music feast, from every house you will hear this basic rhythm pattern and you will never forget it. You will get addicted – it works like a drug. The trick is that two beats divide the basic measure into two non equal parts," says Jiri Pavlica.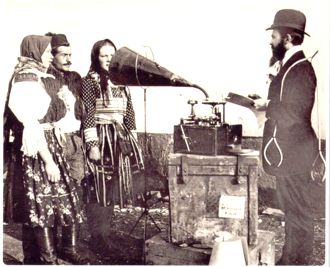 Blasts from the past
Unlike writers or folksingers, the Moravian musicians had no "samizdat" recordings – so after the state folklore era ended, it was a natural to fill the gap by archive recordings. Some of the best 90's CDs are compilations: Dalekonosne husle, Long Range Violin, (Cesky rozhlas Brno-Gnosis, 1998) pays justice to violin player and bandleader Jozka Kubik (1907-78), an innovator who was the first to use cymbalom in Moravian wedding bands. As a Gypsy he had to struggle much harder for recognition – and today he is the only Roma, who possesses a monument erected in his honor (in Kuzelov close to Velka nad Velickou, near Uherske Hradiste).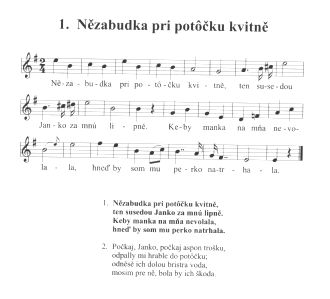 The Oldest Recordings of Moravian and Slovak Folk Singing (Gnosis, 1997) is a collection of field recordings made by Leos Janacek and his colleagues 90 years ago. On Straznice Folklore Festival 1946 – 1995) (Supraphon, 1994) you will find some very raw performers, while Primasi BROLN (Cesky rozhlas Brno, 1997) portrays one of the biggest professional ensembles, the Radio Brno Folk Instruments Orchestra – where Iva Bittova's gypsy father Koloman Bitto worked as a double bass player and arranger. The CD includes one of Bittova's first recordings she made when she was 20 – but also folkloric side-step by the bel-canto singer Karel Gott, or highly polished, almost musical-like versions of Romanian hora and sirba dances which 30 years later were made world famous by Taraf de Haidouks.
Breaking the ice
Even today you will hear a slightly updated versions of traditional Romanian tunes by bands like Varmuzovci, but the Moravian musicians are still more familiar with the classical-inclined Gheorghe Zamfir or Tony Iordache, then with the mighty and mean Taraf – unlike the urban Gypsy players, who absorb from every visiting gypsy band an immense gulp of inspiration and self confidence.
Nevertheless, even now there are some gritty voices in the countryside, predominantly in women choirs who could be described as the Moravian "Buena Vista" generation. Dosli sme k vam (Indies, 1997) is pure acapella, Zpivani z Hornacka (Indies, 1998) brings together the oldest male and female singers with local cymbalom and fiddle bands, and Vanoce v Roznove (Barny, 1996) features some honest female voices with young professional band Cimbal Classic, led by Dalibor Strunc. His own solo album, Prameny (Gnosis, 2000) fuses Strunc's impressive playing with guest appearances by top Czech acoustic musicians.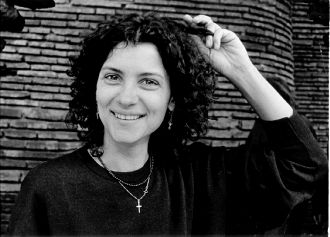 One of the most prolific Moravian musicians is violin player Jiri Pavlica, leader of the outstanding cymbalom band Hradistan. The band is based (and named after) the Moravian regional cultural metropolis Uherske Hradiste; Pavlica's projects include early music, sung poetry and multicultural fusion, and one of his most satisfying albums is Hradistan + AG Flek (BMG, 1994), a collaboration with another Moravian artist, singer-songwriter Vlasta Redl.
Iva Bittova also reaches far beyond the folk horizon; one of her boldest achievements is Bela Bartok's 44 duets for two violins (Rachot, 1997) recorded with her colleague from violin studies, Dorothea Kellerova; even though they completely changed the structure and sometimes use voice instead of violin, this is a serious and legitimate piece of work. In her home village of Lelekovice Bittova assembled a 4-piece schoolgirl choir which is now part of her stage act, along with guitarist Vladimir Vaclavek, and other musicians including trumpet and double bass. This setup recorded a double LP under name of Bile Inferno (Indies, 1997), and now is occasionally performing as Chicory.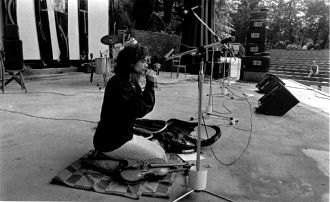 Singer and cymbalom player Zuzana Lapcikova emerged as a 19-year-old bandleader of Vcelaran. Their debut song cycle Ballad of Veruna (Bonton, 1991) gave a clear message: look how fresh these Moravian tunes can be, if you do not spoil them with artificial coloring! Lapcikova's solo album Moravian Love Songs (Lotos, 1999) ranges from beautiful and modest piano arrangements to uneasy semi-classical experiments.
The Gypsy Feeling
Like in Germany, it is the minorities who make most interesting music. You see the evidence everywhere: last September (2000), the biggest surprise of Jiri Plocek's Music in Motion festival was the Hungarian band Ghymes from Slovakia. But the most quickly emerging style of the past decade was gypsy music. The oldest gypsy band Tockolotoc recently went electric and made its comeback with Gypsy Bohemians – Kale bala, kale jakha (Carousel 1999), Vera Bila was selected to perform on last year's (2000) Womad festivals, her CD Kale Kalore (BMG 1998) is probably the only Czech record played internationally on radio. Many songs from Bila's songbook are covered by Ida Kelarova (Iva Bittova's older sister), who leads her own band Romano Rat (CD Cikanska krev, Lotos, 1999) and is a renowned voice teacher.
The new band to watch is Alom, led by charismatic and high-powered young violin player Vojta Lavicka, who claims to play "raw music without artificial arrangements". On their CD Romani Muzika (Rachot 1999) they do things no Czech Gypsy dared to do before them: they combine words in Czech and Romany languages or take a slow gypsy ballad and play it fast rhythm.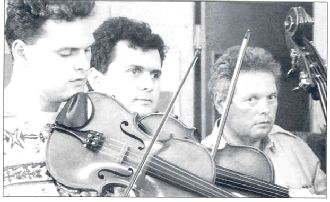 Walking The Bridges of Prague
After the fall of the Iron Curtain in 1989, Prague acquired a strong international community: migrant English language teachers, nomads with bank account, student orchestra players, art loving businessmen – all these people started their bands in Prague. The most advanced Prague multicultural band Deep Sweden was led by female art designer Alex Marculewicz; their last CD Chemistry Lab (Rachot 1998) offers a large dose of post-punk playfulness. Fortunately, Prague's cosmopolitan climate has also a positive effect on local musicians. Zuzana Navarova, once leader of folk band Nerez, later producer of Vera Bila and herself gifted writer and singer, combines Latino and Gypsy sources with her band Koa (CD Sklenena vrba, Indies, 1999). Another Prague band Gothart recently switched from medieval music to songs from Kosovo and Bulgaria. Like many others, they started as street musicians busking on the Charles Bridge in early 90's, when it was still legal. "It was the best place to learn how to play," remembers Gothart's flute player. "You could jam there with street musicians from all over Europe." One of the most open minded folk bands, Ceskomoravska, mix Moravian tunes with a Celtic touch on Cechomor (Wenkov/Universal, 2000) – and they have best qualification: while the members come from the Czech-Moravian border, their violin player worked with Alan Stivell.

The Bluegrass from Danube
Bohemia has a decades long history of homemade country and bluegrass music – and the fruits of this movement are showing up. Druha trava (Second Grass), led by guitarist Robert Krestan, established themselves in the v USA and records with prominent players – Davey Spillane on Pohlednice (Universal, 1997), Peter Rowan on New Freedom Bell (Universal, 1999). Another bluegrass disciple, Jiri Plocek mixes with his band Teagrass klezmer violin with banjo and mandolin. Besides performing, he is very efficient organizer: he does festivals, and produced and released on his own Gnosis label many of the CDs mentioned above. Be sure to check Wide is the Danube (CCn'C-Erdenklang 2000), Teagrass' latest album with Iren Lovasz, a premium Hungarian singer who until now – contrary to Marta Sebestyen – lacked a reasonable backing band. You will find Plocek's comments on this project in the following interview.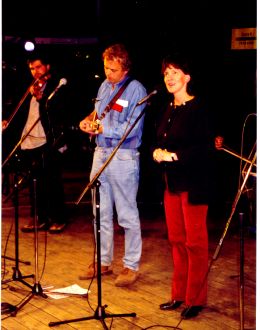 Jiri Plocek about Iren Lovasz:
What did you gain, when you worked together on Wide is the Danube?
Iren shows how the ballads were sung in past: with rich ornamentation. This approach disappeared long ago, when folk music broke away from the intimity of peoples homes and made its way on stage.
How did she learn this?
When she was collecting songs in Romania she traveled to places where folk music is still in the same phase of development as in the Czech lands 100 years ago. In Romania people still sing when they work or on family celebrations.
You mentioned rich ornamentation. Is this the same approach we can hear from Natacha Atlas or Iarla O Lionaird?
In Eastern music ornamentation is the key element of style, while in Europe this is a declaration of intimity and confidence.
Who caused this change?
Ambition. If you try to change folk music into art, the form corrupts its contents. If a folk singer leaves his backyard and climbs on a stage, things change dramatically – you get an artist executing his work.