29. 8. 2011 | Rubriky: Articles,Lives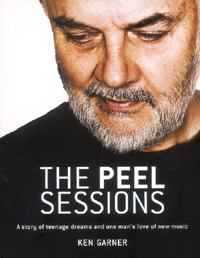 [by Ken Hunt, London] To be truthful, there really have been very few disc jockeys who have changed society's attitudes to music. Tom Donahue introduced a virus to North American radio programming. Donahue's infected the San Francisco Bay Area. By circumventing conventional playlist conventions, he wove an unconventional tapestry that enabled listeners to think beyond the commercially regulated 45 rpm format, think about LP-length tracks as a format and thus to think for themselves. The pendulum had swung slow for too long and it needed adjusting because it was no longer in time with the times. John Peel did that too, only he took things further and took his catholic tastes and musical worldview to places far beyond an English recording studio.
Maybe it took those with an open-minded, Rabelaisian streak to break the mould. John Peel had that streak but what he also possessed was a complete lack of ambition for turntable work as a springboard to hosting quiz shows on daytime television. He was, simply put, the most important, if not the most influential, broadcaster in the UK. That said, through his broadcasts on the BBC World Service and variously named British Forces radio stations, he reached out to a global audience making one of the world's most important opinion-formers ever in music. It wasn't all epiphany. He wasn't selling epiphanies. Sure he shaped opinions but basically he gave people the chance to make their own minds up.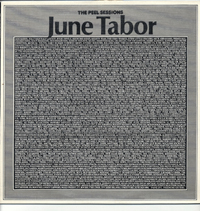 He was renowned for playing what he liked and generally liking and championing what he played (though sometimes he just played music that piqued his curiosity because he knew he was undecided enough about it to give it the benefit of the doubt). Arguably, he was the most important music broadcaster of his time in the world. If that curdles anyone's milk, name the pretender to that throne.
Born John Robert Parker Ravenscroft on 30 August 1939 in the Wirral in Heswall, Cheshire, he admitted that two records changed his life. One was Heartbreak Hotel; the other Rock Island Line. Peel borrowed his nom de wireless from a popular folksong. He talked about adventures out in the States during Beatlemania (and how he became an instant Beatle specialist with accent and instant exploitative 'Liverpudlian'). Back in Britain, his attentions in his Radio London pirate radio days focussed on Country Joe & The Fish, Jimi Hendrix, the Incredible String Band, Pink Floyd, Forest, Principal Edward's Magic Theatre, Tyrannosaurus Rex, Liverpool Scene and their kind.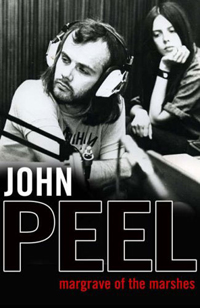 He went on to BBC Radio One ushering in a period and patronage of acts such as the Undertones, Frank Chickens, Henry Cow, Oasis, Blur and worse. Droll, open and witty to an extreme, he gave exposure to generations of culturally significant music, without fear or (much) favour. His producer, John Walters once archly observed, "If Peely ever reaches puberty, we're all in trouble." He never sprouted musical pubes, thank heavens. He did, however, speak frankly about the consequences of carefree promiscuity in the pre-AIDS years. He remains a hero.
He died on a working holiday in Cuzco, Peru on 25 October 2004.
Check out the books John Peel: Margrave of the Marshes and Ken Garner's The Peel Sessions: A Story of Teenage Dreams and One Man's Love of New Music but most of all those Peel Sessions (such as June Tabor's above).