15. 4. 2013 | Rubriky: Articles,Lives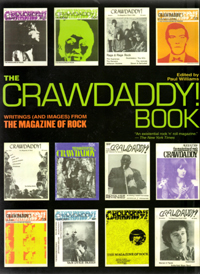 [by Kate Hickson, Powys, Wales] These remembrances remain in a state of flux as news comes in, details get corrected, information emerges and useful weblinks appear. Last expanded 1 May 2013.
7 March – Born 5 February 1923, in Keithville, Louisiana, the country singer and songwriter Claude King died at the age of 90 in Shreeveport, Louisiana. He was a member of the Louisiana Hayride radio and television show and was famed for his song, Wolverton Mountain, co-written with Merle Kilgore.
Further reading from the Los Angeles Times is here: http://www.latimes.com/news/obituaries/la-me-passings-20130308,0,3695361.story
20 March – The animator Jack Stokes died. Born in Leigh-on-Sea on the Essex coast on 2 April 1920, he was instrumental in animating the Beatles' Yellow Submarine (1968), a film the stature of which has grown with deeper appreciation of what the film achieved. Stokes also worked on the film Wonderwall of that same year – the visual counterpart of George Harrison's album of the same name. Click on Spencer Leigh's obituary entitled 'Jack Stokes: Animation director behind Yellow Submarine' from The Independent of 12 April 2013 here: http://www.independent.co.uk/news/obituaries/jack-stokes-animation-director-behind-yellow-submarine-8569201.html
27 March – The US magazine publisher, writer and author Paul Williams died in Encinatas, San Diego, California. He founded the magazine Crawdaddy. Pierre Perrone's obituary 'Paul Williams: Founder of the hugely influential Crawdaddy! magazine' from The Independent of 15 April 2013 is here: http://www.independent.co.uk/news/obituaries/paul-williams-founder-of-the-hugely-influential-crawdaddy-magazine-8572481.html
27 March – Singer and pianist Gordon Stoker of The Jordanaires died. Named after Jordan Creek near Springfield in Missouri (rather than as often assumed the river in the Holy Land), this white gospel quartet became mainstays at the Grand Ol' Opry and sang with a tally of artists tallied to number over 2000 in number. After a jicky start, when Stoker was picked to sing, at producer Chet Atkins' direction, over the whole group, the Jordanaires backed Elvis Presley for 14 years.
28 March – Robert Zildjian died at the age of 89. His name was synonymous with cymbals and things that go crash in the night. 'Robert Zildjian – Cymbal-maker whose hi-hats, rides and sizzles are used by rock's top drummers' (that is, a different title to the internet) appeared in The Daily Telegraphof 3 April 2013. Read it here: http://www.telegraph.co.uk/news/obituaries/culture-obituaries/music-obituaries/9967693/Robert-Zildjian.html
30 March 2013 – Phil Ramone died in Manhattan at the age of 79. Born on 5 January 1934, the South African-born, US American recording engineer, record producer, composer and musician. Over the course of a phenomenal career, he produced records by, to give but an incomplete list, Burt Bacharach, The Band, Ray Charles, Chicago, Bob Dylan, Aretha Franklin, Billy Joel, Elton John, B.B. King, Madonna, Barry Manilow, Liza Minnelli, Sinéad O'Connor, Peter Paul and Mary, Carly Simon, Paul Simon (receiving his first production Grammy for the 1975 album Still Crazy After All These Years), Rod Stewart, James Taylor and Stevie Wonder.