14. 2. 2011 | Rubriky: Articles,CD reviews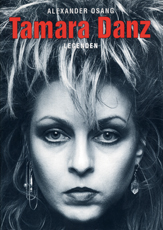 [by Ken Hunt, London] East German rock music, nowadays known as Ost-Rock (Ost means east), has never had a champion outside the old East. Sure, Julian Cope got wiggy and witty with Krautrock in all its Can, Kraftwerk and Ohr-ishness. But aside from, say, coverage in the Hamburg-based magazine Sounds in the 1980s and Tamara Danz (1952-1996) – and Silly's lead singer's fleeting appearance in the last edition of Donald Clarke's Penguin Encyclopedia of Popular Music – Ost-Rock got short shrift outside its place of origin, the German Democratic Republic (GDR). Götz Hintze's Rocklexikon der DDR (2000) and Alexander Osang's Tamara Danz (1997) biography have redressed the balance somewhat. But Hintze and Osang wrote accounts in German. Probably, no English-language champion will take up Ost-Rock's colours now.
Silly were part of a forward-thinking movement, as this 8-CD set shows. The choice of name was a gesture of defiance. German, like every language in my experience, has a plethora of variables orbiting every society's central and intrinsic idea of stupidity. However, the English word silly captures a special nuance of meaning that kindred German words such as doof, bescheuert or bekloppt do not. Plus, back when, it had the sexiness of an import word in a forbidden language. Russian was the GDR's second language.
Die 7 Original-Alben – you don't need a translation – has Silly's seven Amiga – the only game in town – albums at its heart. You get Tanz Keiner Boogie? (Can't anyone boogie? or Can't anyone do the boogie?, 1981), Mont Klamott (the colloquial name of a pimple of a hill, the Grosse Bunkerberg in the Volkspark Friedrichshain in the Berlin district of Friedrichshain-Kreuzberg, 1983), Liebeswalzer (Waltz of Love, 1985), Bataillon D'Amour (Love Crowd, 1986), Februar (February, 1989), Hurensöhne (Sons of Whores, 1993) and Paradies (Paradise, 1996) with a judicious scattering of bonus tracks. The set is rounded off with a documentary CD with their vocalist Danz talking about the band.
Somebody obviously tried to make and market Danz as the GDR's version of Tina Turner with a side-order of Elkie Brooks. Sure, on the surface Tamara had big hair (like Kim Wilde), wore leopard-skin-print pants (like Kim Wilde), and was the whip-crack-away mistress of sublime naughtiness and raunchy sophistication (quite unlike Doris Day). But she was one of the world's greatest rock vocalists as well. She rocked and Silly rocked, too. Silly's story is a tale of malcontent music pushing the boundaries, absorbing foreign inspirations (Abendstunden – 'Evening hours' – on Mont Klamott album has a certain Vienna vibe, kinda via Ultravox). Silly were at the forefront of the blossoming of something beyond state-tolerated, state-controlled, youth energy-channelling beat music.
One time Scarlett O' (Seeboldt) – the former female lead singer of Wacholder, then branching out into new musical pastures – and I drove through Berlin. Scarlett is both an education and, as the English idiom goes, a caution. Like we always do, we jawed at length and in detail about how it had been making music in the old GDR. We talked a great deal about Tamara Danz, including her death from cancer. To say that Scarlett O"s respect for Danz was enormous would be an understatement.
Probably, gentle reader, you never heard Silly. I do hope someday you will.
Silly: Die 7 Original-Alben (Sony/BMG Amiga 82876823232, 2006)