22. 11. 2010 | Rubriky: Articles,Lives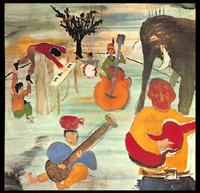 [by Ken Hunt, London] "Ten years ago on a cold dark night/Someone was killed 'neath the town hall lights./There were few at the scene, but they all did agree/that the man who ran looked a lot like me."
When those renegades from Canadian justice, The Band made their début album Music From Big Pink in 1968, they included a timeless-sounding song called Long Black Veil that they had learned from Leftie Frizzell, on whose 1959 version Marijohn Wilkin played piano. It had an eerie, old-time, murder ballad guilt to it and many people thought it was traditional. Marijohn Wilkin, the woman who set Danny Dill's lyrics to music, to produce Long Black Veil died, aged 86, on 28 October 2006.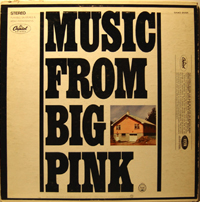 Long Black Veil (1959) was supposedly nudged into existence by the story of a woman who haunted silent era heartthrob Rudolph Valentino's graveside. Whether it was a ghostly or a figurative haunting remains the ectoplasm of story repetition, it touched is a sublime piece of haunting. After Leftie Frizzel, a litany of musicians covered including Burl Ives (too regularly marginalised but a major, major influence in folk circles), the Kingston Trio, Joan Baez, Johnny Cash, The Band, the New Riders of the Purple Sage and with The Chieftains with Mick Jagger.
She was born Marijohn Melson on 14 July 1920, the only child of Ernest and Karla, she was raised in Kemp, Texas. She relocated to Nashville around 1958 and had some minor chart success when Wanda Jackson covered her No Wedding Bells For Joe (1959), followed the same year by major chart action with Waterloo sang by Stonewall Jackson, co-written with John D. Loudermilk. Its chorus went, "Waterloo, Waterloo/Where will you meet your Waterloo?/Every puppy has its day/Everybody has to pay/Everybody has to meet his Waterloo." (So no Long Black Veil.)
For a songwriter, their importance is, of course, measured by their songs and frequently by the stature of people who cover songs. Apart from the afore-mentioned, hers included Cut Across Shorty and One Day At A Time and Ann-Margret, The Beatles, Glen Campbell, Patsy Cline, Eddie Cochran and Rod Stewart. Not a bad little bead-roll.
Furthermore, she was also part of the process that brought Kris Kristofferson to people's attention by signing the aspirant songwriter in 1965. She made records under her own name and wrote an autobiography called Lord Let Me Leave A Song (1978). As that title might suggest, she became a mite active in the Christian music industry.